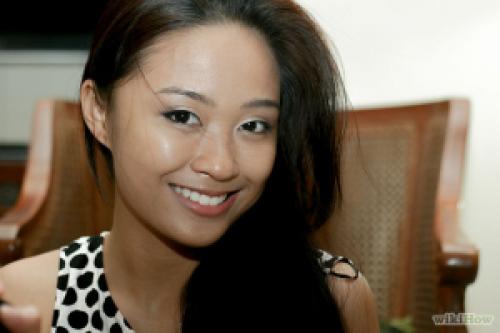 1. Use good face cleaners. Wash your face. Washing your face will make your skin look perfectly clean. This cleans your face well and gets rid of dead skin, blackheads, oil, and dirt. Make sure you don't clean your face with aggressive cleaners or soaps. Use a cleanser that is complementary for your skin, for advice go to your dermatologist or ask for advice in a store where they sell beauty supplies.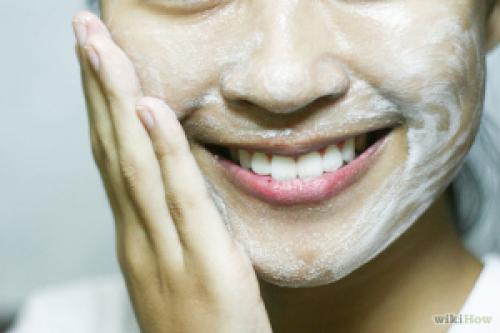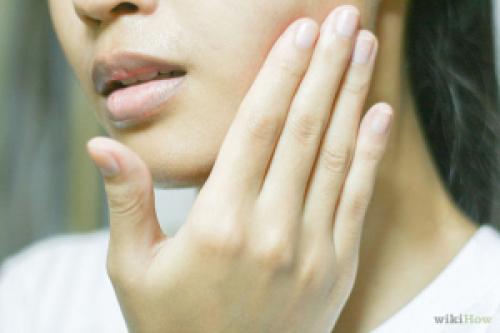 2. Find a good moisturizer. Apply a moisturizer. Pick a moisturizer that fits with your skin type:
Dry/sensitive skin: choose a thicker cream/ointment that locks moisture in.
Normal skin: choose cream moisturizers that are hydrating.
Oily/young skin: choose a water based lotion.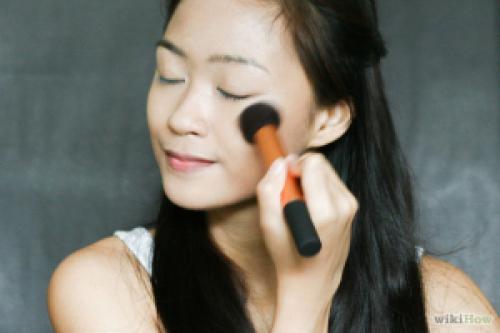 3. Use a good primer, any brand will do. Add a light foundation primer. Foundation primers are used to set make up (foundation) so that it lasts longer.You can find several in drug stores or specialized beauty stores.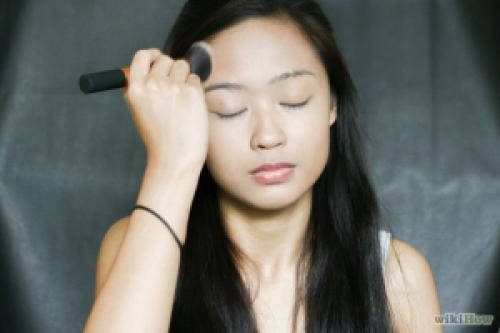 4. Choose your foundation. If you already have flawless skin (no freckles, blemishes, discoloration, or uneven tone) you should use a tinted moisturizer. This will add a bit of color without looking cake-like. If you want to cover a bit more, use a foundation.This is one product that you should splurge on. To get the right shade apply some near your cheek in natural daylight and make sure to test a bunch of them to find the right one for you. Ask one of the professionals in the store to help you find the right color.
Apply the foundation. To get your skin dewy and radiant use an illuminator. Just mix a pea-sized amount of illuminator with your foundation and you'll get glowing skin. Apply the foundation with a foundation brush if you have one or use your fingers. Some people like using brushes, but you may prefer fingers because it's easier, just remember to wash your hands before. Put a bit of foundation on the back of your hand, dab a bit of foundation onto your fingers and smooth it onto your face. Make sure to get your jawline, ears and around your eyes. Remember: foundation is meant to even out your skin tone. Don't use it to add color or completely cover blemishes.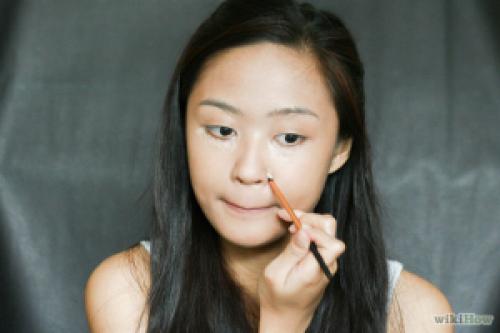 5. Buy a good concealer. Search for a concealer close to your skin tone, making sure you don't choose one that is too dark or too light. If you can't tell, ask for advice to ensure you get the right color.
Apply the concealer on any zits or redness on your skin , use a small brush to stipple it on and dab it with your fingers to blend it in.
Conceal any dark circles under your eye by applying the concealer in a triangle shape. Blend the outer corners of the triangle with your fingers. Don't forget to conceal the inner corners of your eyes as they are generally darker than the rest of your eyes.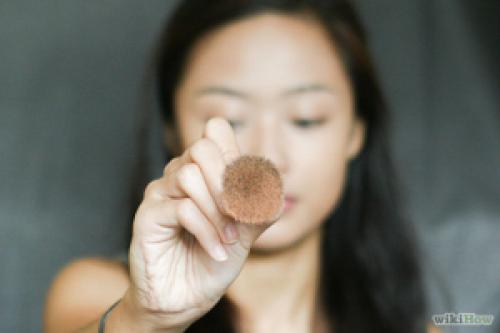 6. Set the concealer with setting powder. Choose a loose (mineral) powder and dab it on the concealed parts of your face with a stippling brush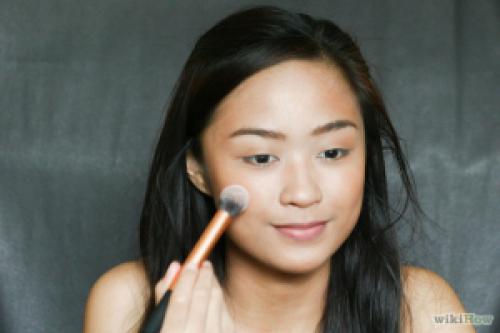 7. Apply a bronzer and/or blush. Choose a bronzer that isn't too dark for your skin color otherwise you will end up looking like a clown. Use an angled, hard brush or a stippling brush to apply the bronzer, work in a cross on your face (forehead, nose and cheeks). To make your face look slimmer apply the bronzer right under the apples on your cheeks, to find the apples smile and apply the bronzer in the hollow of your cheeks.
Find a blush that suits your skin tone and apply it on the apples of your cheeks.
To prevent your face becoming shiny you can use oil blotting sheets. You can find them in any drugstore or store where they sell beauty products. They're cheap, reduce shine, and don't disturb makeup. Bring these along with you.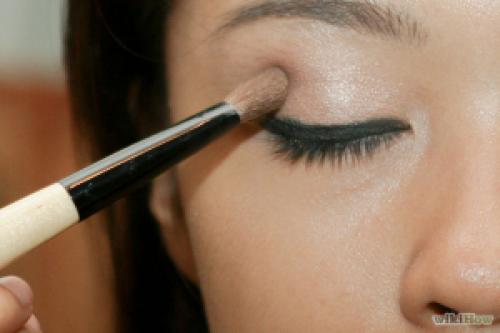 8. Apply eye makeup. To make your eyeshadow last, apply an eye shadow primer first. For natural eye looks choose a natural color.
Curl your lashes. Curl your eyes for about 15 seconds on each side.
Use an eyelash extender. The fibers from this connect and make lashes much longer.
Apply a waterproof mascara. Wait for each coat to dry before applying another to avoid clumps.
Apply eyeliner. Liquid or pencil, top or bottom, eyeliner can be applied in many ways and looks good in different ways depending on the eye shape, color, and size. You'll really just have to experiment with this.
Color your brows if they aren't even with an eyebrow powder, choose a color that is close to your eyebrow color. Apply a brow gel to keep your eyebrows in place.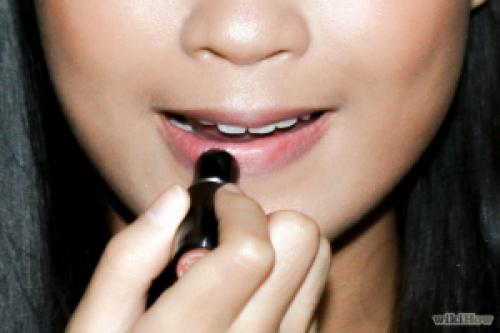 9. Moisturize your lips by applying chapstick. Use a lip primer to fill up any creases and apply a lip liner, followed by applying a lipstick in the same color as the lip liner and finish with a gloss if you want a glossy look.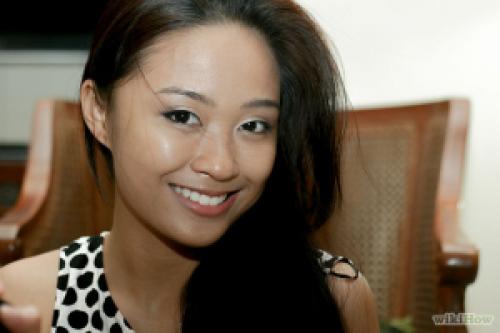 10. Finished.