So, the main rules of applying a foundation are as follows:
Apply makeup only during the daylight. In case it is applied under the candlelight, check the result in a daylight.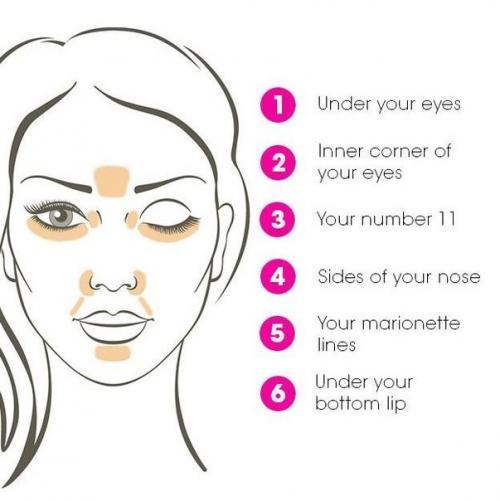 Firstly, clean you face and soak your face day cream. Hold it for some minutes, then blot the remnants of the cream with a paper towel. A foundation that is applied as the second layer on a day cream, is much better to be applied and holds for a longer time.  
Apply a foundation in a circular motion from the face center to the borders. Don't apply in the opposite direction, otherwise your pores and wrinkles would become cluttered and would be noticeable.
Take the cream in small portions to lie evenly and look naturally.
To make it more comfortable, take it with the tips of your fingers and apply in several portions. Notice, that to apply in several thin layers is better than in one thick layer. Densely applied cream doesn't let your skin breath.
Knowing these rules about a foundation, you'll make an amazing makeup and will look very attractive and natural.