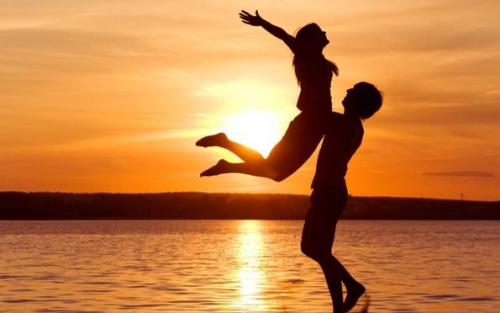 Don't be a people pleaser.
Spend time with your parents and treat them  well. They will not be around one day.
Mind your own business.
Don't lie, cheat or be dishonest. It spoils your name in the long run.
When the phone battery is down to the last bar, don't answer the phone as the radiation will be 1000 times higher.
Don't cheat if you are in an unhappy relationship. Just leave.
Use tea sachets to remove odour from gym bags.
Never give up on your dreams no matter what. Try to accomplish your goals and dreams in the long run.
Never take your medicine with cold water.
Be empathic. An act of kindness wouldn't ruin you.
Graduate before 30.
Don't waste your time with meaningless relationships or temporary people.
When people treat you like they don't care, believe them.
Participate in family gatherings, college reunions and get together with friends.
Adopt a pet. I did. My six months old pup is my ultimate stress buster now.
Never 'ever' abandon your old friends by replacing them with your new buddies.
Have two servings of vegetables and fruits daily.
Learn to love your flaws and imperfections along with your perks.
Start your day with a glass of lukewarm water on an empty stomach.
Be thankful for something daily, at least once.
Stay away from toxic people. They only bring out the negativity in you and ruin your life further.
Compartmentalize your ideas and thoughts. Write them down on a journal.
Don't be shy. Go out and be a social butterfly. Talk to random people.
Add some slices of lemon in plain water to zest up your taste buds.
Don't let someone get comfortable with disrespecting you.  Set boundaries.
Crushed mint leaves or Indian basil are great herbs to remove bad mouth odour.
If you don't have enough time, spend lesser time on social networks.
Never speak bad or low about yourself. Make it a point to not put yourself down even as a harmless joke.
If you don't like your job, quit it and do something else. Don't just put up with it and force yourself to do it.
Don't waste your energy on bad feelings, negative thoughts or useless people.
Travel often. Getting lost will help you to discover your identity.
Be careful about personal things you share to people. The friend today could be your enemy tomorrow.
Never stay in an unrequited love for a long time. Let it go and move forward.
Say exactly what you feel/think. Be direct about it even if it might displease others.
Forgive people and their actions. Never give it to him. Let karma finish up the job for you.
Be mindful about your expenditures but not a miser. Budget spending is a start.
Have a glass of buttermilk or warm milk before bedtime.
If you don't master you own time,  there will be possibilities of you being unconscious slaves of those who have mastered theirs.
Trust your instincts. Intuitions doesn't lie.
Be cautious about lending/borrowing a huge sum of money to your friends/relatives. It may break the tie. Just saying.
Never enter the lift before others have got out of them. Don't be a jerk. Wait and let them get out before you barge in.
Have few cups of green tea in the evenings after lunch and throughout your day to aid digestion.
You could forgive, let go and give them another chance...or you could chuck them aside and give yourself a better chance.
Cut down on your caffeine intake. Replace your coffee cravings with something healthier.
Self love is important. Because in the end of the day, you've got only yourself to depend on.
Chewing gum while cutting onions prevent your eyes from watering. Try it.
Over analyzing life kills the beauty of it. Keep it simple.
Tell your loved ones that you love them today, right now. Tomorrow is not guaranteed.
Stressed out? Put on your favourite tunes and dance like nobody is watching.
When you eat, appreciate every last bite of it.
Life is about the people you meet and the memories you create with them. So start creating some.
Learn some basic cooking. Helps if you're a student or bachelor away from home.
If it feels wrong, don't do it. Learn to say no.
When you are feeling depressed or sad, distract yourself with a hobby or some good music.
Say 'NO' to smoking, drinking and drugs. Substance abuse causes you to be addicted towards them.
Make time for some physical activities or exercise daily. Keep your body in great shape.
Stay away from drama and negativity. Surround yourself with positive people who brings out the best in you.
Whiten your teeth using the inner peel of banana. Minerals such as potassium, calcium and manganese helps in this process.
Become friends with people who aren't your age, hang out with people whose first language isn't the same as yours, get to know someone who doesn't come from the similar social class as yours.
Laughter is the best medicine,  silence will always be the best revenge and love is the best cure.
Smile often. You look good with those curves.