Hair styling is trickier than it apparently seems because length counts a lot when it comes to choosing the best looks and it's not something everyone is perfect at. Of course, face shape, occasion, trend and personal taste matters a lot. Good news for you if you have medium length because it can look amazingly chic with unique and neatly made twists or up-do.
Given here are five best styles you can go for:
Headband Twist With Layers: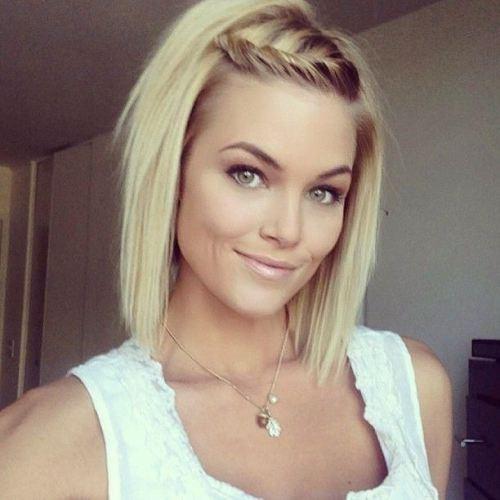 Headband Twist With Layers
If you love collarbone bob, this serene style is the best option as it offers sleek locks hanging down the shoulders. The most advantageous thing is that it's not only functional but decorative to impress your friends at a get-together. It keeps the long hair off your forehead while adding zest for thin straight hair.
Bouffant With Braid: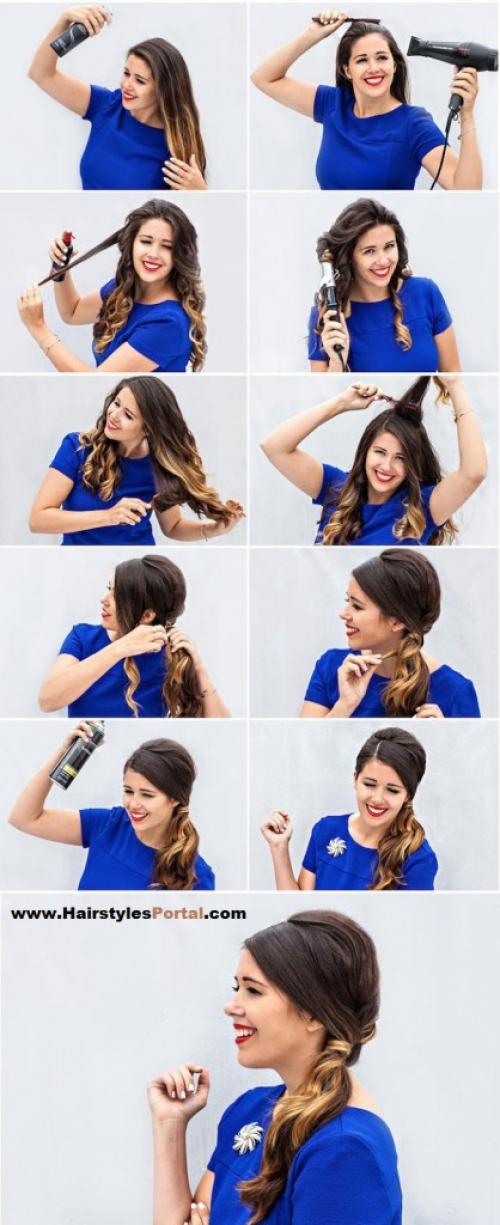 Bouffant Ponytail Hairstyle Tutorial
Bouffant is an awesome style for medium hairstyles especially if you have fine hair that are difficult to manage as it makes the locks appear voluminous. The sophisticated style highlights top tresses with a braid on one side only making it fancier for semi-formal occasions. It's simple yet cool, set at a normal position top of the head, neither too low, nor too high as mostly liked these days.
Messy Curls: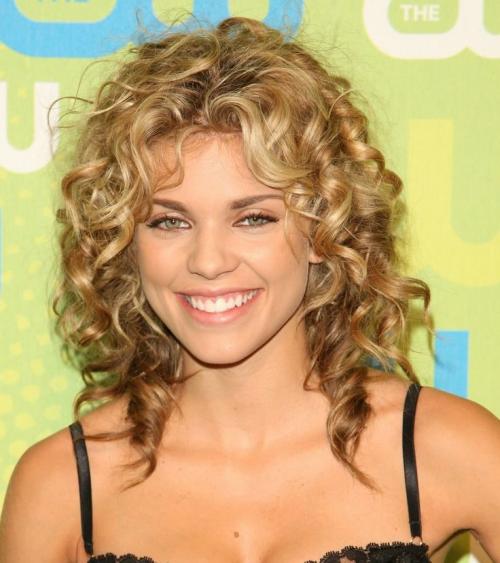 Messy Curls for Medium Length Hair
Backswept curls are always stylish and depict a lot about your personality. It's something only bold women like as it gives funky effect. It's ideal for thin medium length hair because stylish ringlets make mane naturally thicker. Silky hair is perfect giving messed up look as swept up by wind. To add dimensions, simply highlight with suitable color but make sure they are noticeable at first sight.
Textured Bob: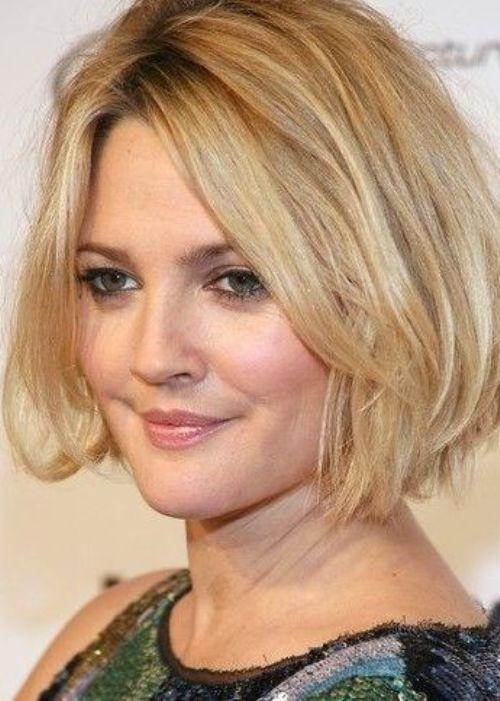 Textured Bob Haircuts For Medium Length Hair
Light teasing is amazingly beautiful at roots on the crown which is great, making hair simply gorgeous with asymmetry for front tresses and shattered texture. Tuck a few strands on one side behind ear to give extra sophisticated effect. This is the style mostly suitable for women who want to be comfortable with their hairstyle and the best thing is that it's easy to carry on any occasion especially at parties and casual days.
Soft Shag With Layers: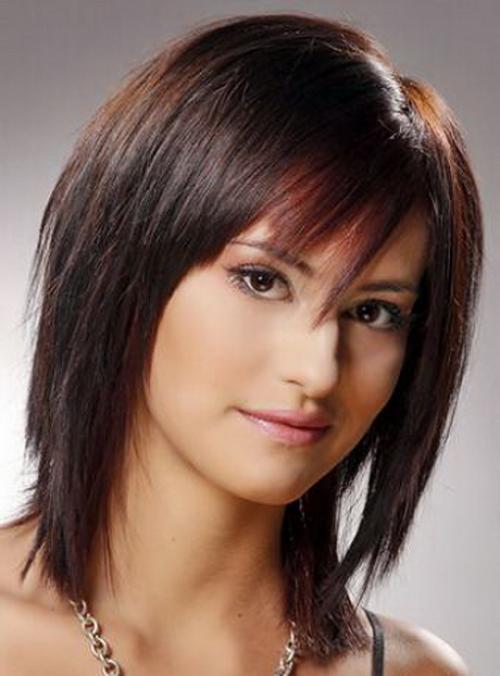 Soft Shag With Layers for Medium Length Hair
Celebrities enhance texture of their haircut with light shag that suits medium length blonde tresses but can go equally amazing with brunette too. To make it more fabulous, try subtle highlights in browns for blonde hair.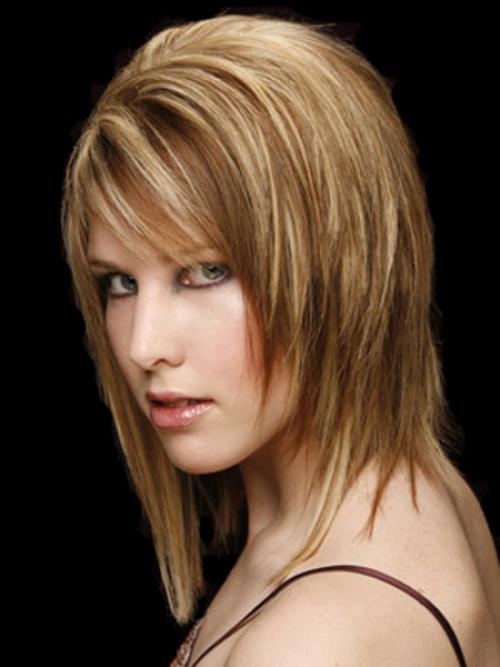 Hairstyles For Medium Length Hair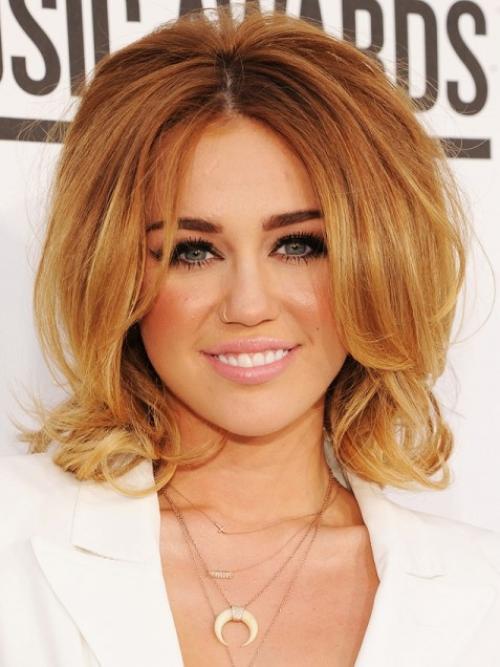 Textured bob Hairstyle For Medium Length Hair
To make any hairstyle impressive on medium length, make sure you experiment sensibly with consultation of an expert. Visit your hair stylist to discuss what's fashionable and customize different looks your way to be an icon in the party. Eye-catching styles are not necessarily ones that celebrities are choosing but what looks great on your skin tone, hair color and most importantly what improves your self-esteem. Surfing web for current trends is another great source to get complete info about what styles are common these days. Your aesthetic sense counts a lot when it comes to making a selection about the perfect style. Let's get started!