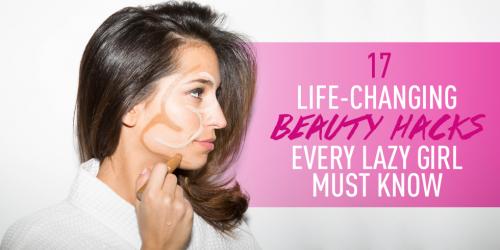 1. Keep makeup remover next to your bed so you have zero excuses not to take off your makeup before you go to sleep. Sleeping with your makeup on can cause breakouts and infections. So on nights when you're exhausted and can't imagine standing at the sink for longer than 30 seconds, you'll be thankful to have this stuff stashed next to your bed. (But really, help your face and reserve this hack for extreme lazy emergencies only.)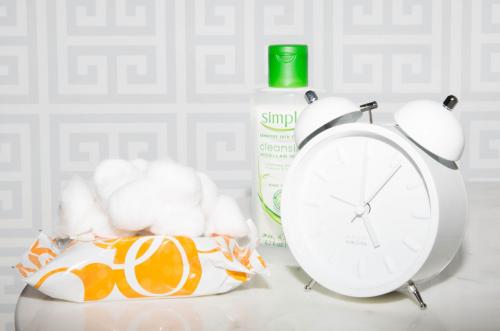 2. Hide a manicure that's growing out by creating a glitter ombré effect starting at the base of your nails. The best way to distract from a chipped or overgrown manicure is, well, glitter. It's pretty and will last for what feels like for-ev-er.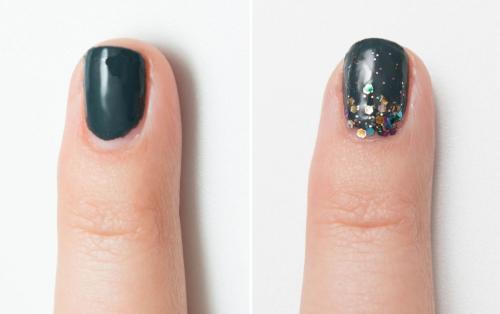 3. If you're too impatient to wait for your moisturizer, toner, and self-tanner to dry, or for your makeup to set, then blast your skin with a blow-dryer on the cool setting. Certain products (toner, tanner) need to dry completely before you move on to your next step when getting ready, and a blow-dryer can really help speed up that process.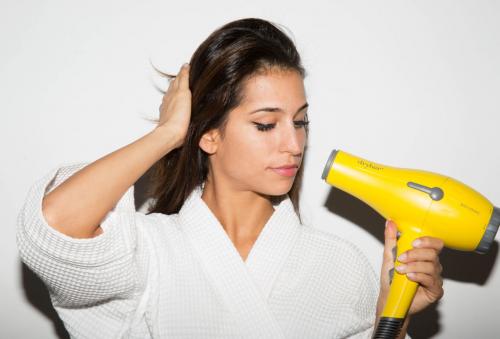 4. On days when you don't want to mess with your whole makeup regimen, use lipstick to add a little color to your lips, cheeks, and eyes. Swipe your one-product wonder stick along your cheekbone, brow bone, and lips, then blend it out with your fingers for a subtle glow. There, now you look like a real human.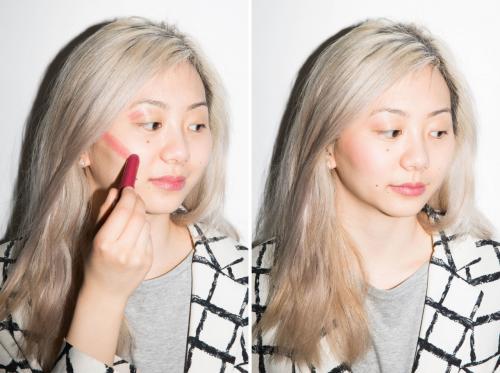 5. Make highlighting and contouring easy as (1,2,) 3. To highlight your face, quickly make a "3" with a concealer two shades lighter than your skin tone. Draw the top line above your brow, middle line above your cheekbone, and bottom line right above your jawbone.
To contour your face, draw a backwards "3" (like the shape of an "E") in a concealer two shades darker than your skin tone. Start the top line on your temple, put the middle line right below your cheekbone, and draw the bottom line underneath your jawbone. Then buff out the two shades, blending the lines completely for a seamless finish.