Sneakers have taken the fashion circuit by the storm. They have made their strong presence in the work wardrobe of every fashionista and even in those evenings parties. They are the coolest thing to flaunt this year and we can't help but go completely bonkers over the sweet white sneakers that give you all the edge with their thick rubber soles. Sneakers in any colour can be paired with just about any outfit except the Indian traditional wear, of course. From maxi dresses, to midi-skirts, to palazzos, to suits, to harem pants, to business suits, to culottes, to pencil skirt, sneakers have sneaked their way into the most stylish and trendy outfits and the results are extremely chic. Here are 8 ways you can wear your sporty sneakers with your casual girly outfits.
Wear your sneakers with a mini and shirt combo! Love those studded white converse shoes.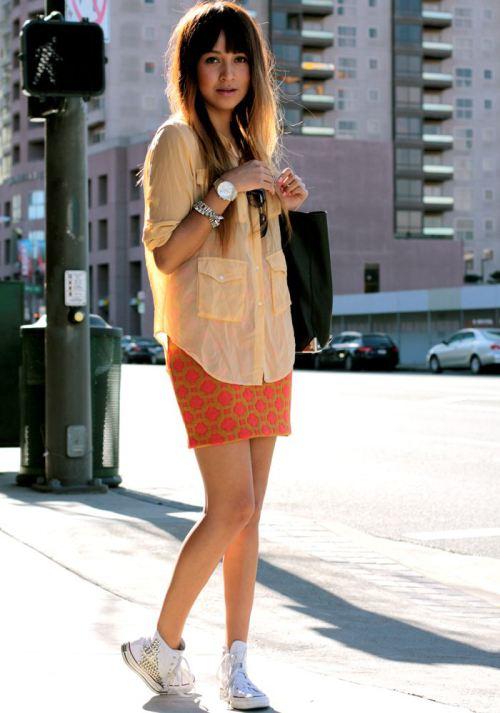 2. Who could have imagined a leather skater skirt could look so chic with a pair of sneakers!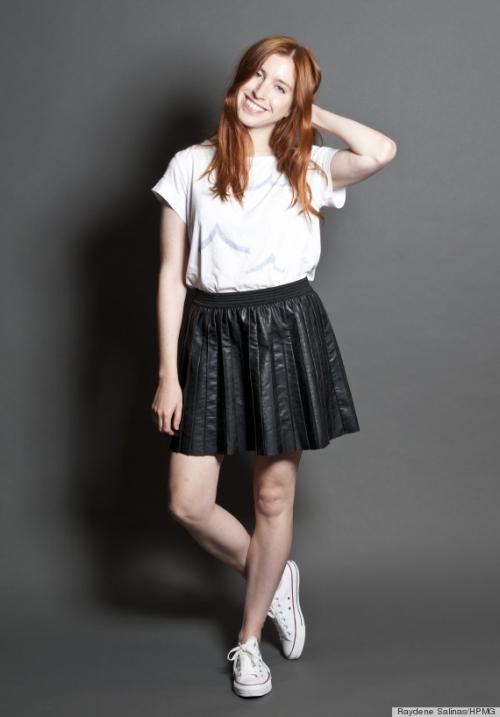 3. Pair your pencil skirt with a pair of nice and chic sneakers for a cool work look! Sounds strange but trust us, it is the best outfit you could wear to work.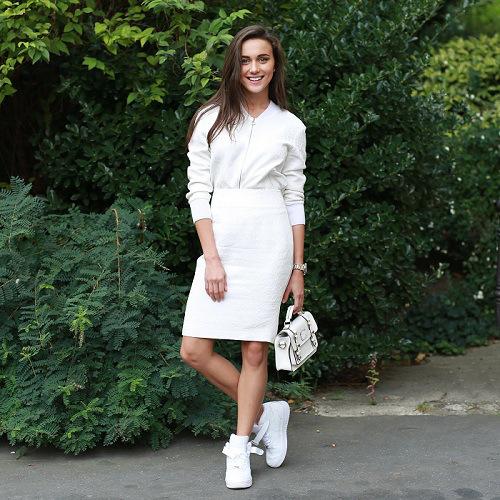 4. Wear your sneakers with your maxi skirt for that extra oomph factor.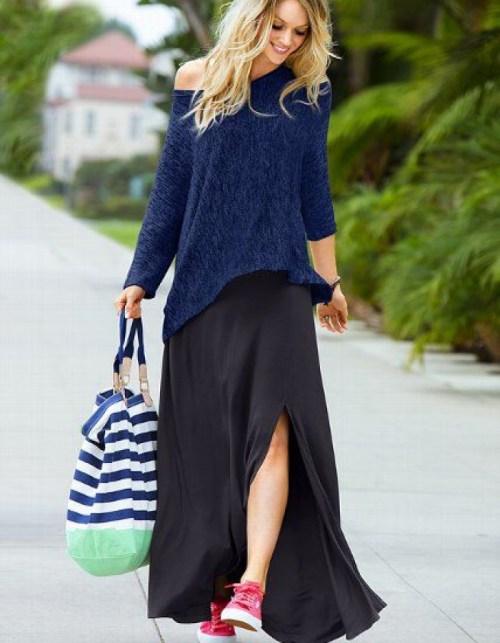 5. When a maxi skirt can look good with sneakers, a maxi dress can look amazing with sneakers too. Try them on, today!
Tip: Throw on a shrug or a sweater to beat the cold.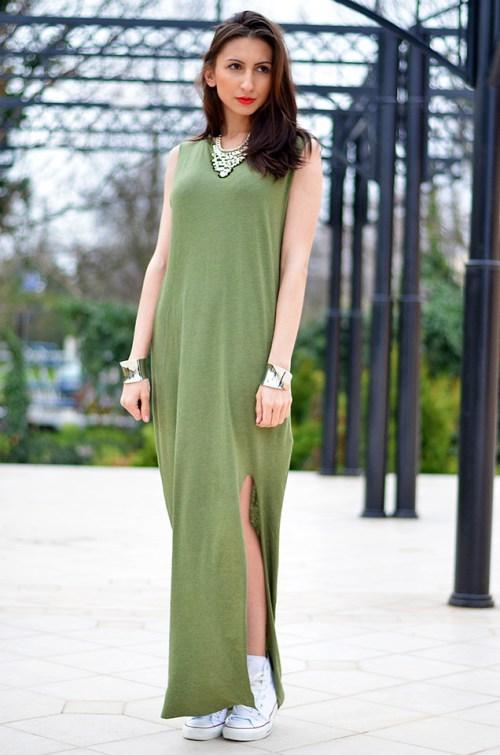 6. Pants and sneakers when teamed together are a great combination. You can wear this combo to work and even for your business meetings.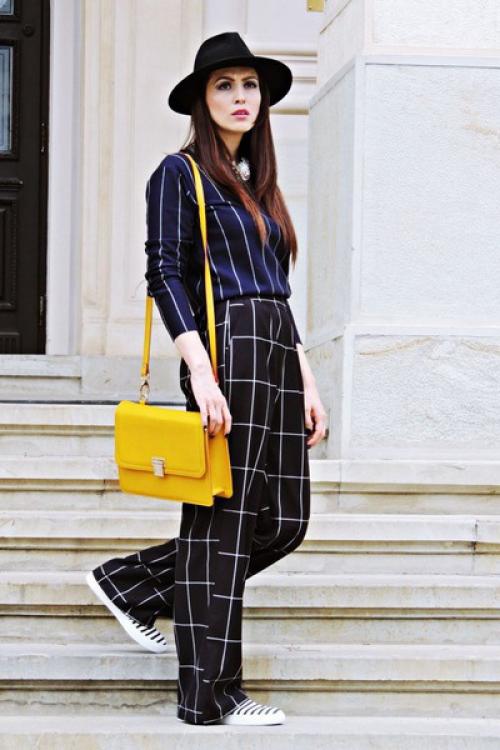 7. Love how wearing maxi tunics and maxi coats with sneakers could make one look super stylish. Skip your heels and give your feet some rest.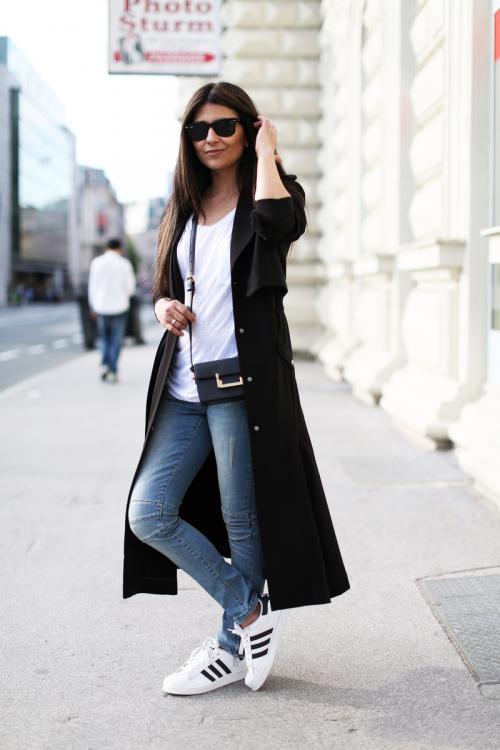 8. Don't listen to the 'nay-sayers', sneakers with feminine dresses are a big 'yay-yay'. Perfect if you are going for a date with your bae.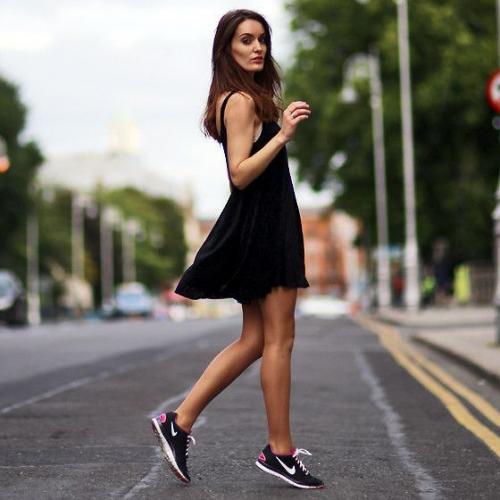 Source