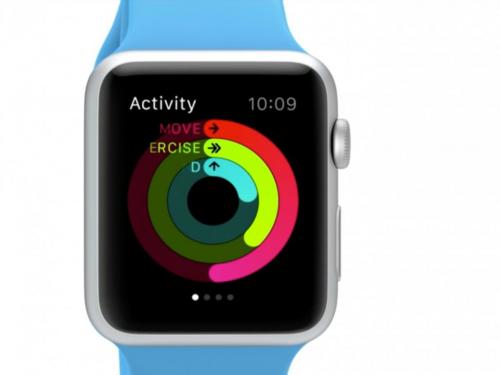 I'm an active runner, and I'm pretty committed to tracking my excursions. I've used MapMyRun for about two years, but just downloaded Strava in order to kick the tires a bit.  There are dedicated running watches from Suunto, Garmin, and others, but, as I've written before, I'm hesitant about investing in one-use devices, especially when they cost about as much as the all-in-one option.
To that end, Runkeeper founder Jason Jacobs has an article in VentureBeat about the long-run (ha-ha) possibilities of the Apple Watch, comparing it to the iPhone shortly after its 2007 introduction. Jacobs writes:
It might be hard for people to justify it as a companion device today, but it is only a matter of time before people won't be able to imagine what life was like before they had it.
I'm not sold on the Apple Watch, or any smart watch, as being as popular as the iPhone, but I could be wrong. I think it'll take another 1-2 years to see if people keep their Apple Watches strapped on.
That said, I've given some thought to the potential upsides of running with the Apple Watch (especially in light of Black Friday discounts), and I think that there are some very real benefits, but I'm not quite sure that they're worth $349 for just the fitness features:
See run progress: It's annoying to bend my arm and unlock my phone while running in order to see how many miles I've clocked. Sure, MapMyRun will announce progress every mile or kilometer, but it's not as on-demand as I'd like. But it's also not worth buying a smartwatch for that reason alone.
Change songs or podcasts: You can do basic play/pause/skip/rewind functions from a three-button mic (which is itself surprisingly hard to come by), but you can't, say, select a podcast that isn't on your current playlist. If you're an Apple Music user, you can ask Siri to play a particular artist or album, but those of us on Spotify or other music apps are out of luck. But again, probably not worth it for that feature alone.
Track heart-rate and other granular metrics.
Appear almost as cool and in-shape as Christy Turlington-Burns. A great feature, but probably not worth $349.
I think that the Apple Watch has real potential as a fitness device. But I think that it's best to wait for the second iteration, no matter how good the Black Friday price cut.