Here is my own healthy version of fish & chips!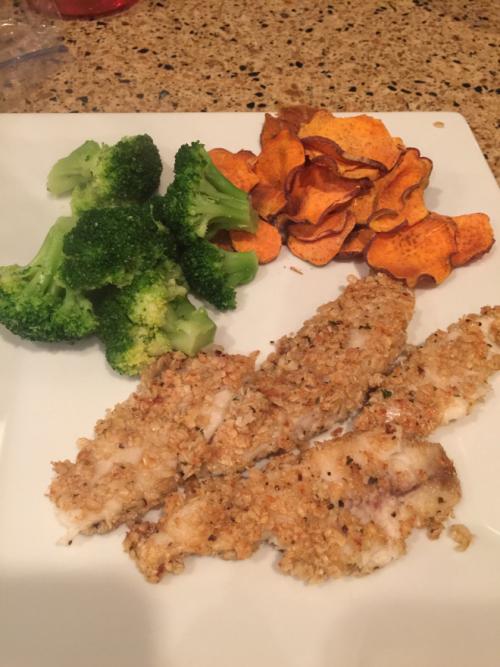 What you will need:
tilapia
egg whites
oatmeal
vegetable or olive oil
whatever seasonings you would like
sweet potatoes
Start by cutting the tilapia into strips. Dip the tilapia into egg whites, letting them soak for a couple minutes. Crush up the oatmeal into tiny pieces. Add seasonings to the crushed oatmeal. I added Mrs. Dash, basil, poultry seasoning, & a few others I can't remember (oops). After you coat the tilapia with egg whites, dip them into the oatmeal mixture.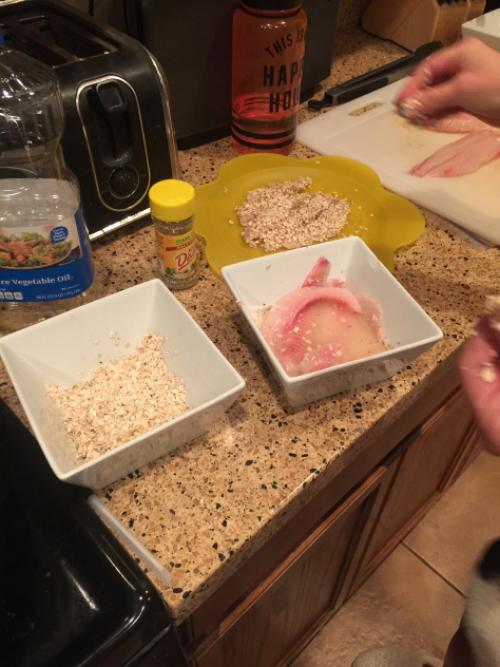 Once you have the fish coated in the oats, fry them in a pan with a tiny amount of olive oil. Fry them until the outside of the fish has a golden color to it.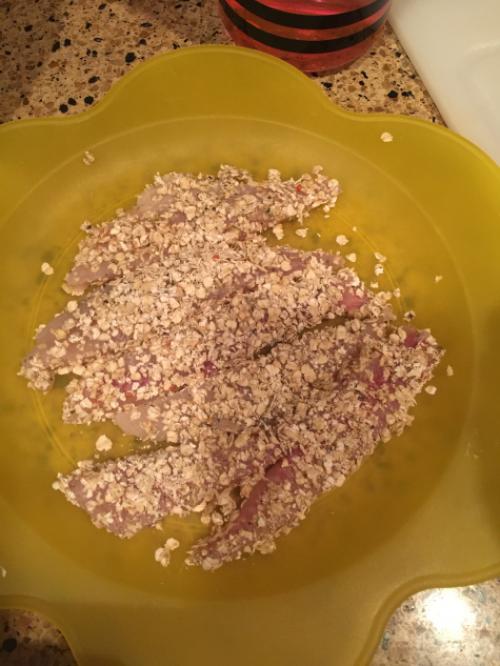 For the sweet potatoes, cut them into thin strips. The smaller, the better. I place them on a baking sheet, spreading them out. Heat the oven to 400 degrees and bake them until they become crispy! I did not add any oil to them but you can to make them crispier! I check them frequently because they go from perfectly crispy to burnt very quickly! You can add any seasonings to them to make them taste better. I suggest cinnamon :) I ate this meal with a side of broccoli!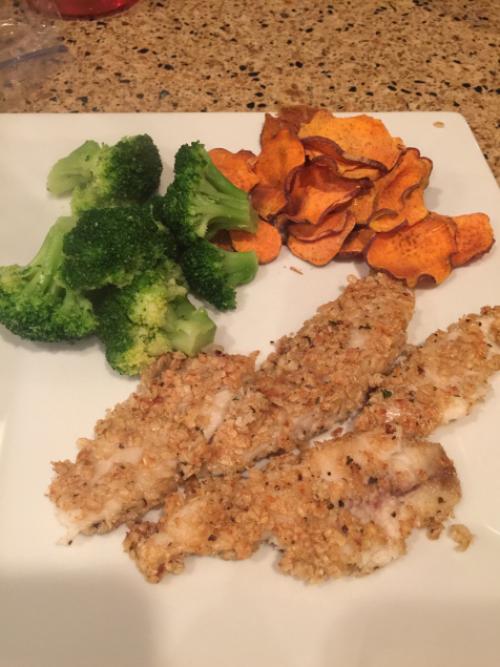 And there you have it! Healthy and lean fish & chips!