United Kingdom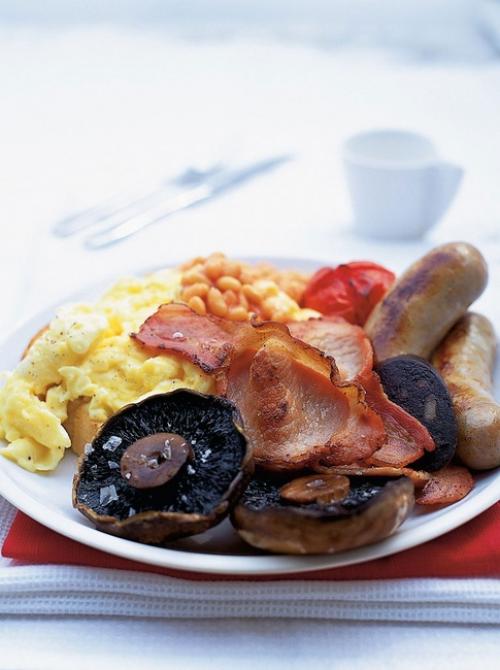 I've called it the full British breakfast, which isn't it's name. It's real name is the full English breakfast. However, people from Scotland would call it a full Scottish breakfast. People from Wales would call it the full Welsh breakfast. People from Ireland- look, you get the picture. Usually the only difference is the sourcing of ingredients, but even then that's not always the case.
Anyway, if you like saturated fat you'll love it. Standard components are:
Bacon, usually back bacon. Unlike  streaky bacon which is more common across the pond, back bacon has a lot less fat, always zero gristle, and is considered less of a 'cheap' cut. The bacon should be smoked, and should be cooked well (but we don't normally cook it crispy).
Sausages, but the type of sausage varies a lot. I like Lincolnshire sausages, from my home county. They're quite a premium sausage with lots of flavour. Another loved sausage is the Cumberland. However, many places will just serve a cheap standard sausage, and a lot of people don't mind.
Black pudding. Controversial. A lot of people don't eat it these days because they know it contains pigs blood. I'm less squeamish and think it tastes gorgeous. Seriously try it if you haven't already.
Egg. Personal preference on how it's cooked really, though you wouldn't serve a boiled egg with a full breakfast. I love scrambled if it's cooked well (well seasoned, a tiny bit of butter, no milk, cooked until creamy and just cooked is my preference) but fried and poached are also very popular. If eating out, you'd usually get a choice on how you want your egg. Everywhere will give you the option between fried or scrambled, but some places might not offer poached as an option.
Baked beans, warmed. Has to be Heinz brand - unless you're a restaurant trying to cut costs, of course.
Toast. Not much to say here.
Tomato. Can be canned chopped tomatoes, warmed, or can be fresh tomatoes grilled. Either way, the acidity works well with all that fat and having some tomato makes us Brits think the breakfast isn't as unhealthy as it actually is ;)
Mushrooms, grilled or fried, lightly seasoned. Can be big mushrooms or small ones.
All served with tomato ketchup (usually Heinz) and/or brown sauce (usually HP), though brown sauce is dropping in popularity.
 
Paranthas
Paranthas- A paratha/parantha/parauntha is a flatbread that originated in the Indian Subcontinent. It is still quite prevalent throughout the area. Parantha is an amalgamation of the words parat and atta which literally means layers of cooked dough


They are generally had with butter, Pickle or Curd
Various Types of paranthas are

Ajwain paratha (layered paratha laced with ajwain)
Aloo paratha (stuffed with spicy boiled potato and onions mix)
Aloo Cheese Paratha
Anda paratha (stuffed with spiced egg)
Bal wala paratha
Band gobi wala paratha/Patta gobhi paratha (stuffed with cabbage)
Batuha paratha (Lamb's quarter, Chenopodium album)
Boondi paratha (stuffed with salty boondi & baked with ghee)
Ceylon paratha (from Sri Lanka)
Chana paratha (chick peas)
Channa dal paratha (stuffed with channa dal)
Chicken paratha
Chili parotha/mirchi paratha (small, spicy shredded pieces)
Dal paratha (stuffed with boiled, spiced and mashed dal mostly available in northwestern and western India)
Dhaniya paratha (coriander)
Gajar paratha (carrot)
Gobhi paratha (stuffed with flavoured cauliflower)
Jaipuri paratha
Kerala paratha (popular version pronounced "porotta")
Lachha paratha - tandoori (Punjabi in origin. Round in shape with multiple layers traditionally prepared in a tandoor)
Lachha paratha - tawa wali (popular in eastern India, triangular in shape with multiple layers interspaced with ghee)
Lasuni Paratha (Garlic flavoured)
Lauki paratha (bottle gourd)
Makka paratha (corn)
Mattar paratha (stuffed with boiled, mashed and flavoured green peas)
Meetha paratha (stuffed with sugar)
Methi paratha (stuffed with fenugreek leaves)
Mooli paratha (radish-stuffed paratha, popular in most regions of northern India and the Punjab region of India.)
Mughlai paratha (a deep fried stuffed paratha filled with egg and minced meat)
Mutton paratha
Palak paratha (spinach)
Paneer paratha (stuffed with cottage cheese)
Parton wala paratha ( Lachha paratha )
Plain paratha (layered roti without any stuffing except ghee and baked with ghee – popular in most regions of India)
Podeena paratha (laced with dry mint)
Putthay taway ka paratha
Pyaz ka paratha (stuffed with onion)
Qeema paratha, (stuffed with minced meat (keema), usually mutton, mostly available in Punjab, Hyderabad in India, and Myanmar)
Roti paratha (Singapore & Malaysia)
Sattu paratha (stuffed with spiced sattu – roasted gram flour popular in Uttar Pradesh and Bihar)
Shrimp paratha
Sugar paratha (layered with caramelized sugar, usually after a meal or as dessert)
Tandoori paratha
Tomato paratha (stuffed with tomatoes)

Idli- Idli also romanized idly or iddly, plural idlis, is a traditional breakfast in south Indian households

Idly is genrally had with Vada and Sambar
Vada Vada, also known as wada or vade or vadai or Bara, is a savoury fritter-type snack from South India
Dosa Dosa, also called Chatamari in Newari, is a fermented crepe or pancake made from rice batter and black lentils.

There are different type of Dosa that are there

Quinoa dosa: a dosa made with quinoa
Moong dal dosa
Chilli dosa: spread with chilli powder
The Davanagere Benne Dosa
Open dosa: chutney powder is spread on it while cooking, before serving, spiced and mashed potato is placed on top
Onion dosa: spread with chopped and sautéed onions
Ghee (thuppa/nei) dosa: ghee is used instead of oil while frying.
Roast: the dosa is spread thinly and fried until crisp.
Kerala dosa: a different kind of traditional dosa, it is small, thick, soft and spongy. It is more like a pancake and somewhat similar to appam, but dal is used in the batter for appam, and the appam is not flat.
Family roast: a long dosa which can be spread over two or three feet
Paper dosa: a long and very thin, delicate dosa which can be spread over two feet
Green dosa: stuffed with fresh vegetables and mint chutney
Thalir dosa:made of Maida and is very soft and delicate,eaten with sugar.
Chow-chow dosa: stuffed with (Indian flavored) Chinese noodles
Masala dosa: stuffed with spiced potatoes, invented by Udupi hotels
Methi dosa: flavoured with fenugreek
Cone dosa: shaped like a cone
Rava dosa: made with rava (semolina), it does not need fermentation and is usually considered a snack or fast food.
Wheat dosa: made with wheat flour, and served with coconut chutney
Vella dosa: made of jaggery with ghee
Ragi Dosa: made of ragi or millet flour

Uthappam- Uttapam or ooththappam or Uthappa,literally meaning 'poured appam' in Tamil,is a dosa-like dish made by cooking ingredients in a batter


 
Appam: Appam is a pancake made with fermented rice batter and coconut milk. It is a popular food in South Indian states of Kerala and Tamil Nadu. It is also very popular in Sri Lanka where it is commonly referred by it anglicized name as Hopper

It is had with Egg Curry or Chicken Stew and Black gram
Puttu: Puttu is a South Indian and Sri Lankan breakfast dish of steamed cylinders of ground rice layered with coconut.

Pongal: Pongal is a popular rice dish in Tamil Nadu, other South Indian states, and Tamil-speaking areas of Sri Lanka. Pongal is unique to Tamil cuisine, pong means " boil over" or "spill over"

Poha- Flattened rice is a dehusked rice which is flattened into flat light dry flakes. These flakes of rice swell when added to liquid, whether hot or cold, as they absorb water, milk or any other liquids.

Aaloo Poori

 

France
Believe it or not, if French people DO actually have breakfast (as food), and not a commercial cereal-breakfast, it would typically be...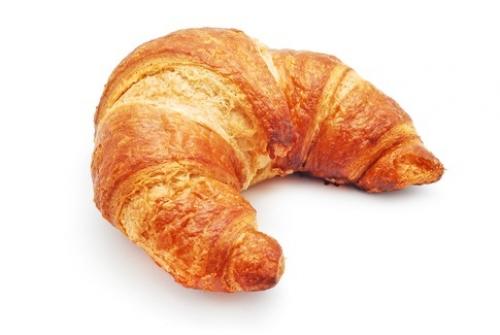 THE CROISSANT
There will be Jams, butter, Nutella, Halzelnut spread... to accompany the bakery goodness.
I don't think the French really do 'breakfast on the go', so a lot of the time, this is a meal that gets skipped. Otherwise a simple bowl of 'Frosties' or 'Kellogs' would do.
However, like every meal celebrated by the French, if they do breakfast the way the beret intended it, the table can get pretty cluttered: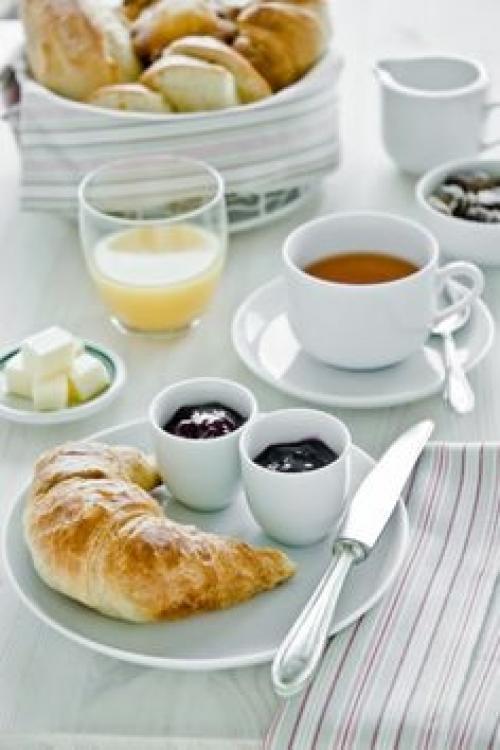 The traditional breakfast can become a family ritual. Whoever gets up first lays the table for everyone. They will put out the cutlery, the condiments and maybe go buy the croissants & bread fresh from the local bakery.
Everyone descends to the table as and when they please and they will have an array of options: croissants, pains au chocolat, cereal, toast... Mainly carbohydrate-based foods. They will clear their places once finished.
There will be a pot of coffee - more traditional than tea. And the typical cold drink would be orange juice.
The last one to have breakfast will be the one to put everything away and tidy up the table.
It's a lot like having breakfast in a hotel, but better: the food is fresher, you have the options you like, and you get to enjoy it in your pijamas.
It's a time of day that is quite personal and a time to reflect. There will be paper-reading, last minute homework or planning the day ahead.
I have experienced other breakfasts with different families in France, but by far, this type of breakfast has been the most prevalent on my journeys around France. It would typically be your weekend or holiday breakfast - when you don't have to get up at 6am to beat the traffic into work.
Philippines
Usually, an average adult would have coffee and pandesal (salted bread) for breakfast.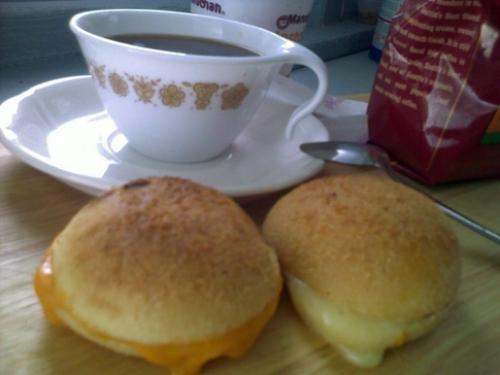 But due to westernisation and changing taste preference, Filipinos now usually eat meat (eggs plus, examples, ham or bacon) and rice for breakfast, usually with hot chocolate/milk or coffee.
India
Pohe/Pohay
Flattened rice soaked in water with spices and groundnuts/peas(optional)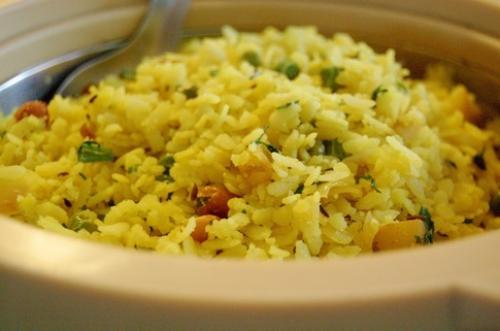 Upma
Cooked as a thick porridge from semolina(suji in hindi)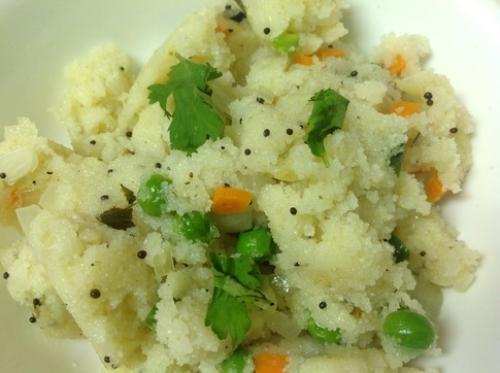 Paranthas
Made by pan frying whole wheat dough on a tava.Aloo Parantha being the most popular there are also paranthas stuffed with radish,cauliflower,paneer etc.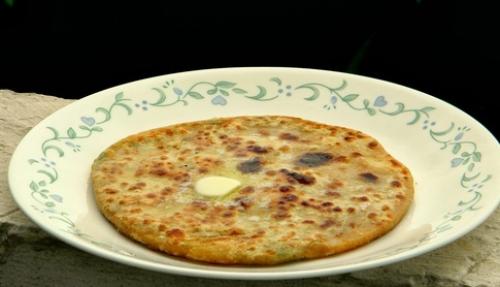 Idli/Dosa (south Indian cuisine)
Both made by using batter of rice and fermented black lentils but with different process.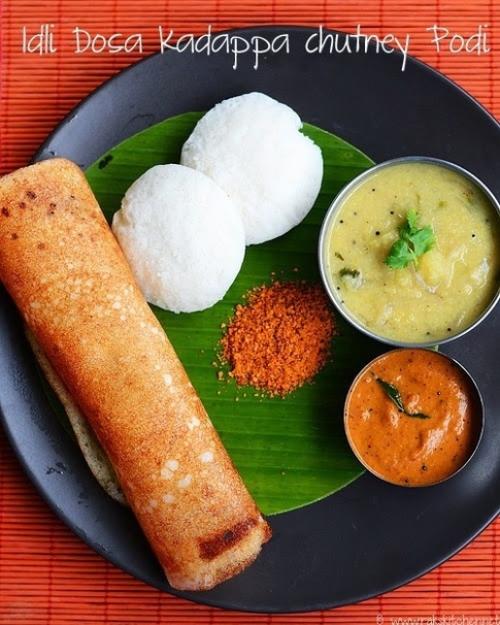 And for Beverages-
Tea
Prepared by pouring hot water and milk over leaves of tea.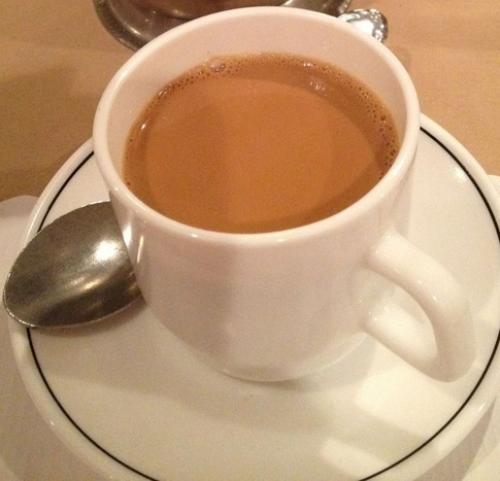 And what i prefer over Tea is Hot Chocolate :P