There is nothing better on a cold day than a warm and comforting bowl of soup (and a big hunk of bread)! In addition to my Chicken Tortilla Soup, this soup is another of my family's favorites.  This soup is hearty and delicious, and I hope you like it too!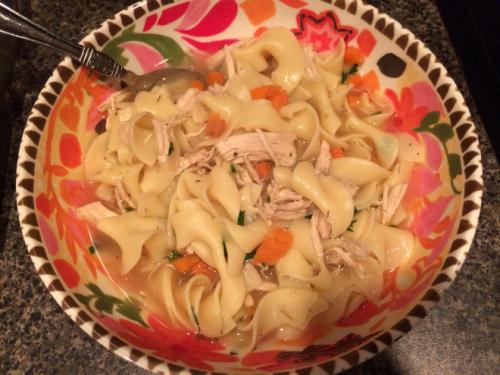 What you'll need:
2 or 3 cooked and shredded chicken breasts
6 oz egg noodles
4 cans chicken broth
1 small onion, chopped*
1 carrot chopped
2 bay leaves
2 tsp oil
1 tsp thyme
1/2 tsp salt
1/4 tsp pepper
1/4 tsp sage
2 tbsp fresh parsley
Heat oil in soup pot with onion and carrots.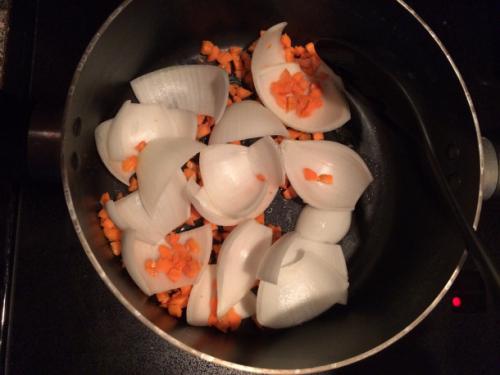 Add shredded chicken and sauté.  Stir in bay leaves, salt, pepper, sage, and thyme.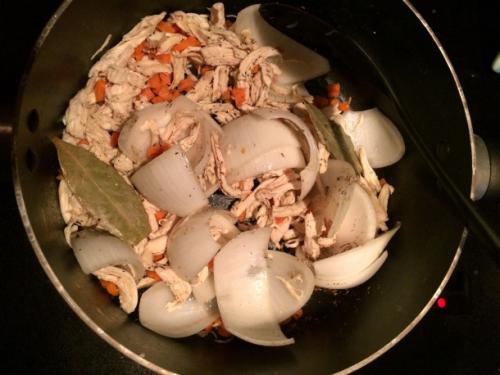 Add chicken broth and bring to boil.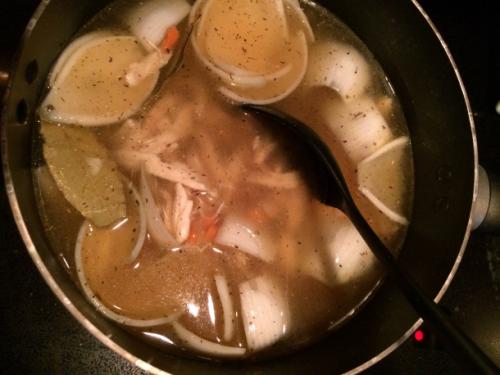 Simmer for 10 minutes.  Bring back up to a boil and add your egg noodles.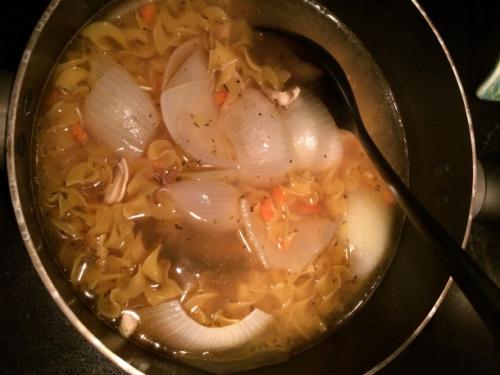 Cook for 10 minutes until noodles are soft.  Discard bay leaves and onions (you didn't think we were gonna eat those, did you?) and stir in parsley.
 Yum.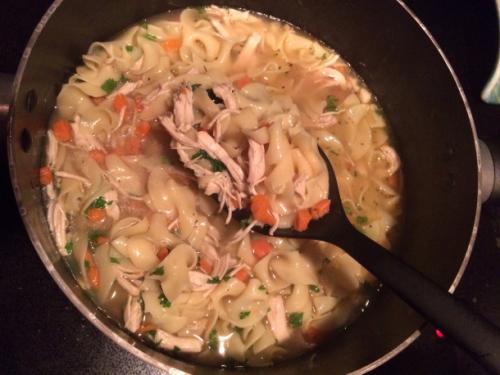 Serve.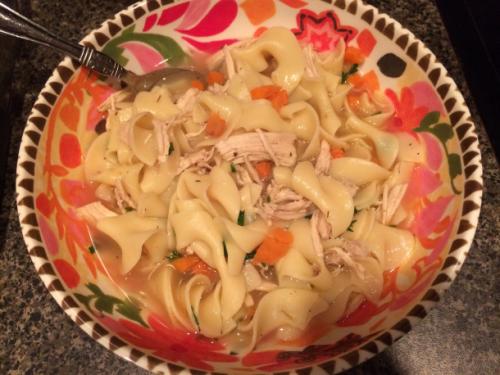 Doesn't it look delicious?
*I know there are a lot of people out there who don't like onions, so here's a tip.  If you (or your family) don't like them, cut the onion into very large chunks, and after cooking, remove them.  This way the soup will still have the onion flavor, but you won't have the chunks of onion in the soup.*
I hope you guys like this soup, and will try it out!