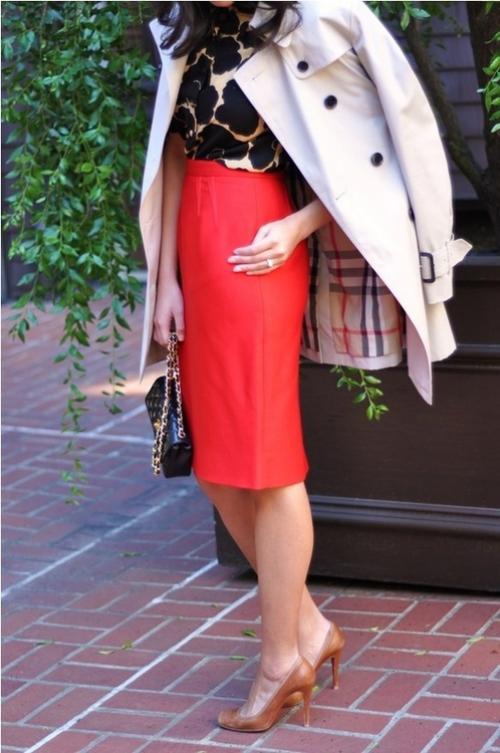 A must-have item for any wardrobe, any time of year, is a pencil skirt.  Like most separates, it's one of those pieces you can mix and match with a number of different things to completely change up your look.  And while a basic black pencil skirt is an obvious choice, think about other looks, as well:
Pair with a simple sweater and pumps.  Tucking in the sweater elongates the waist, and hey, who couldn't use that?!  This is a classic, business perfect look from head to toe.
Go for a tonal look with a skirt and sweater in the same color.  I'm known to be a huge fan of tonal looks, as they're easy to pull together in a pinch, but they look sophisticated and chic.
Get casual with a denim blouse and flats.  It's current and fun, and the best way to get around town on foot.
The traditional blouse and pencil skirt will always be a favorite, and keeping the colors balanced creates a simple, polished look.
Go glam with sequins – which aren't just for evening anymore.  It's a bold look to pull off, but a skirt like this from Burberry keeps the look smart and modern.