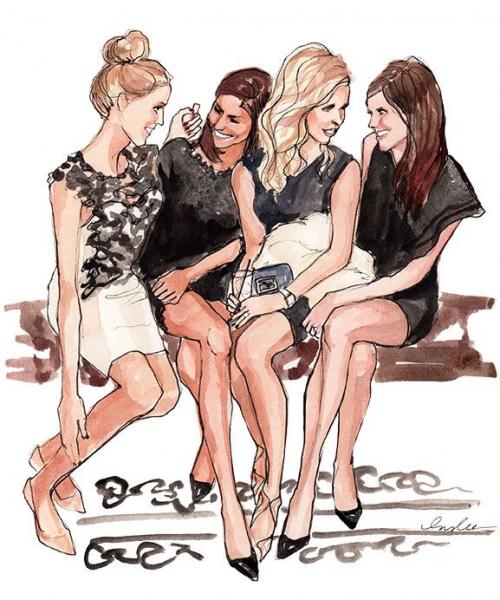 I was recently introduced to a group of girlfriends this fall and we had our first girls' night out this week. This was my first "girls' night" in over two years.
I was the youngest in the group, but I didn't feel any age gaps during our conversations. It was just immensely nice to relax with easy-going and down-to-earth women who like their jobs and life in general. Good vibes all around!
At one point of the night, one of them started talking about my blog and how she enjoyed reading it. She said, "You have a beautiful soul", to which I proceeded to cry – surprising everyone, including me.
In my opinion, you don't just say, "You have a beautiful soul", on an everyday basis, let alone someone you've only met a month ago. The statement itself overwhelmed me because it was such a kind thing to say and most importantly, I felt it was genuine.
The other thing that overwhelmed me was the very act of me crying. The voice inside my head was shaking her head, "She said something nice – why are you crying? Stop it."
And the thought that crept into my mind was: well, I'm crying because I'm thankful. And I'm thankful because she said something kind. And that is special because other women have not been particularly kind to me.
This was my outlook: not everyone is going to like me. Not everyone is going to be kind to me and that is ok.
But I wonder if some kind of snowball effect brainwashed me into believing another outlook. Somewhere along the way, I started to expect other people – women, especially – to be unkind to me, and I just got used to it.
And that's the thing: I shouldn't be used to it.
I shouldn't be touched to the point of tears when another woman gives me a compliment that is deeper than "Your hair looks nice". I shouldn't be freaking out about whether or not my outfit embarrasses or overshadows the rest of the group. I shouldn't be nervous after being invited to a girls' night out. These are normal things – things that happen to other girls every day. I don't really know why I thought it wouldn't happen to me, or why I told myself that was ok.
I am guilty of judging other women in the same ways they judge me, and I am sure that also plays a part in why I lack female companionship in my social circles. And while I still don't fully expect other women to be automatically kind to me, I will stop expecting them to be unkind.
Because I am a good person, deserving of kindness from others.
And they can be a good person too, capable of sharing kindness.
A flower does not think of competing to the flower next to it.
It just blooms.
― Zen Shin