1. Always add diluted potato starch into the pastry - cakes and pies will be puff and soft even on the next day. The main secret of tasty pies is fluffy pastry: you should sift the flour for pastry. All the superfulous impurities are removed and the pastry enriches with oxygen.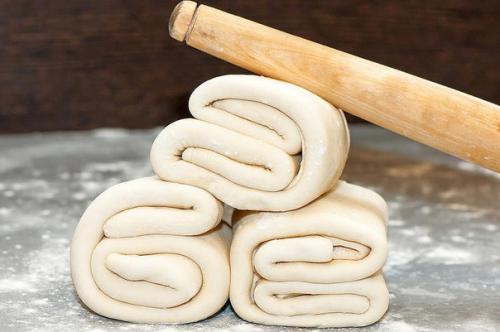 2. Always add about 1 hill tablespoon of semolina on 0.5 litres of water in any dough (except puff paste, dumpling, boiled and short dough), that is pastry for cakes, pancakes, bread and thick pancakes. Nuns taught: sooner the best bread was made from fine wheat flour. It kept moisture for a long time and was puffy. Now there isn't fine wheat flour. Add a tablespoon of semolina and you will always have a good pastry. That's such an invaluable advice. 
3. Besides milk, add 1/2 glass of mineral water to the pastry. Dissolve 1 tsp of soda in 1/2 glass of water and slake with lemon acid or vinegar. 
The pastry proves to be wonderful. Even the next day it remains puffy.
4. There should be no drought in a place you make a pastry. It forms a very thick crust on a cake.
5. While making a pastry, all the ingredients should be warm or room temperature, cold foods reduce the process of pastry rising. 
6. When you kned the pastry, keep your hands dry.