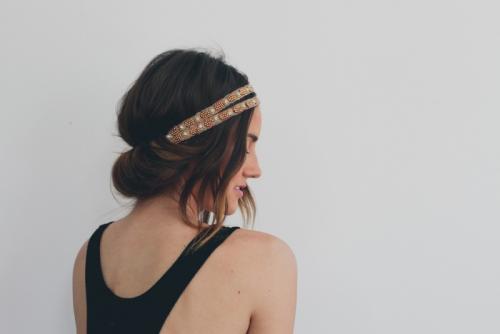 Whether your hair is long, short, or in between, we understand how it can make those hot summer days seem even hotter. But rather then tossing your hair into a messy bun everyday, why not try these stylish hairdos? They'll not only get your hair up and out of your face but you'll be left with a trendy look that will step up your hair game, too. 

image via barefoot blonde
Twist & Pull Braid
While a classic braid is a great way to stay cool in the summer heat, why not step it up a notch with something a bit more interesting. This twisted hairstyle is the perfect step up — plus, it looks way more complicated than it actually is, we swear! The actual braid consists of just two pieces of hair, rather than three. Simply twist them separately, and then together. Get the full tutorial here.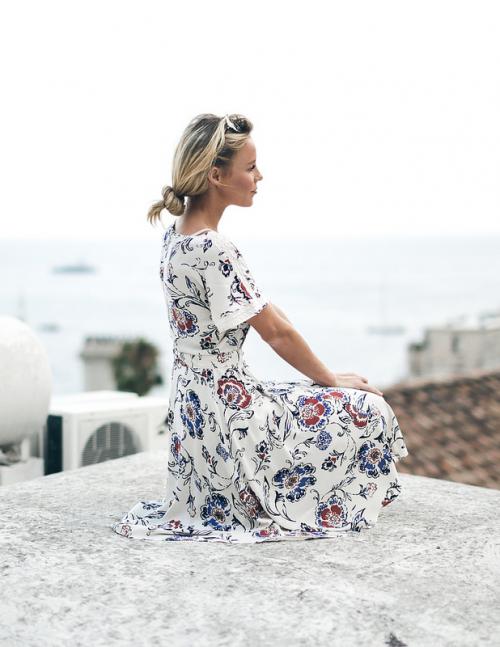 image via happily grey
Low Twisted Bun
A simple way to style your hair out of your face, this low twisted bun takes just seconds. Simply twist all of your hair until it spirals into a low bun and secure loosely with a hair tie. Let some strands fall around your face for a casual I-woke-up-like-this effect. See the full look on Happily Grey.

image via treasures & travels
Headband Tuck
If you're looking to accessorize your summer 'do, this is the perfect hairstyle. You can use anything from an embellished headband to a printed bandana to create this bohemian hairstyle, which makes it super versatile for day or night. Take a look at the full tutorial on Treasures & Travels.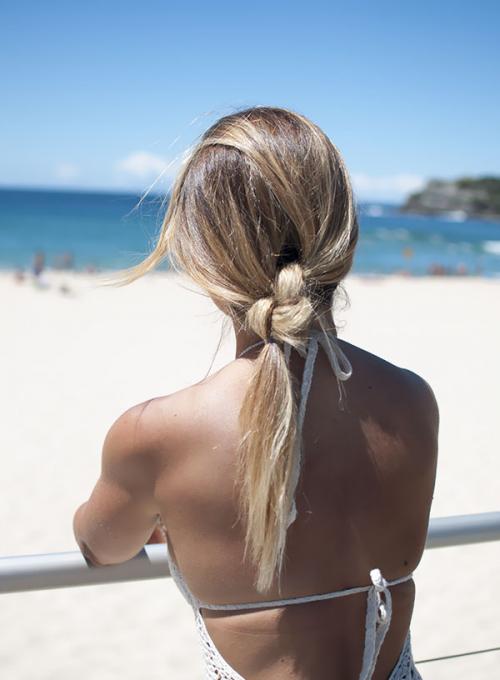 image via hair romance
Double Knotted Ponytail
For a modern take on a classic ponytail, try this knotted 'do. You literally just tie your hair into a double knot and secure it with a hair tie — it's that simple. Follow the step-by-step tutorial here. We love how this look is casual enough for the beach and can easily transition into night.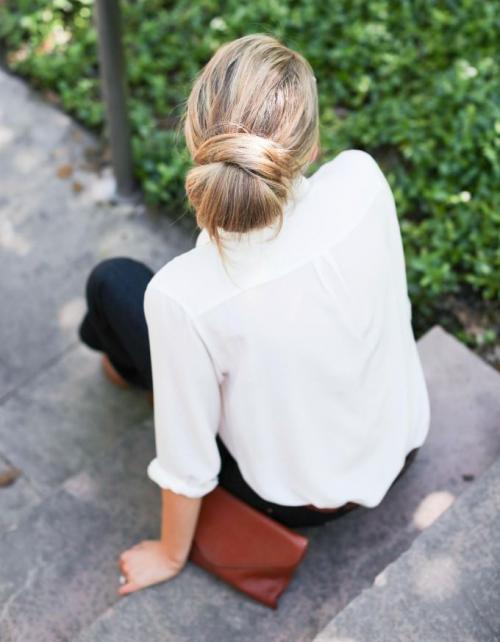 image via memorandum
Wrap Around Bun
For a more polished look, try this sleek and simple updo. Perfect for a sweltering day at the office, this wrap around bun will compliment your work attire while still keeping you cool. Leave a section of hair out, and start as if you're creating a regular ponytail.  As you get to the end, don't pull your hair all the way through — instead leave a loop. Then take the section of hair you left out on the ponytail and wrap it around your hair tie. Secure it with a bobby pin. Check out Memorandum for the full look.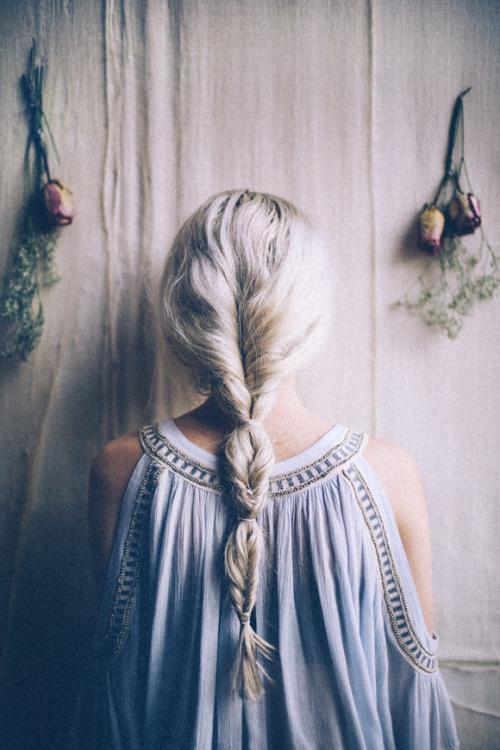 image via free people
Faux Fishtail Braid
This bohemian look is your little secret for faking the iconic fishtail braid. It's quicker and easier than the real thing, plus it's different than most braided hairstyles we're seeing out there. You'll just need a few small elastics and this easy tutorial from Free People.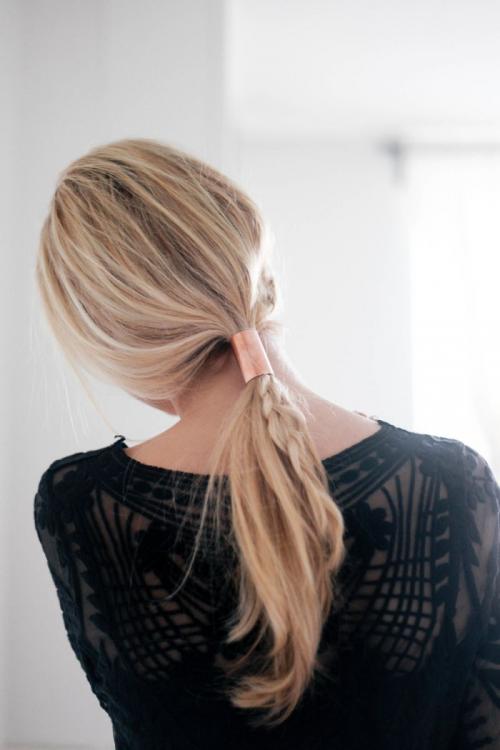 image via treasures & travels
Copper Tube Ponytail
The modern yet laid-back look of this updated ponytail is sure to make a statement. It's really just a low ponytail with a small braid, but simply add a copper tube and you've got a knockout look perfect for summer. Catch the full tutorial on Treasures & Travels.
http://theeverygirl.com/7-hairstyles-for-the-hottest-days-of-summer