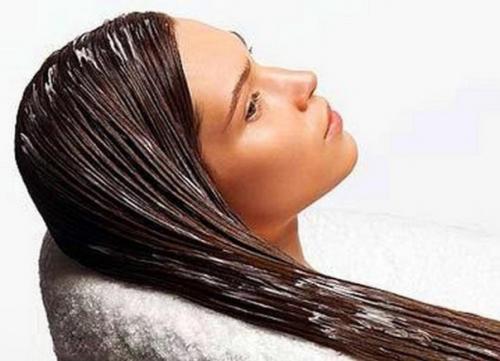 Mix 1 egg into 1 tablespoon of vodka and 2 tablespoons of virgin vegetable oil. Rub into the scalp, then wrap with plastic wrap. Cover the plastic wrapped scalp with a shawl or scarf. Leave in place for 30 minutes, then rinse well with shampoo. to incerase the effectivenesss of the mask, you can rinse your hair with lemon water, if you desire. Do that once a week. 
Mix sage, plantain, oregano, nettle, and chamomile together. Add oat flakes to that mixture and apply to your hair for minimum 2 hours, cover your head with a warm cloth. Apply 2-3 times per week. This will be an effective treatment for dandruff
Mix together 1 egg into 1 1/2 tablespoons of yogurt and 1 1/2 tablespoons of vodka. Rub into the scalp, wrap it in plastic wrap and a shawl, as we did previously, and hold for 1 hour. Rinse with warm water. Use the mask once every 2 days.
Mix 1 tablespoon of sour cream, 1 tablespoon honey, 1 teaspoon of aloe, 1 teaspoon of castor oil, and 2 crushed garlic cloves. Mix well and apply onto your head for 30 minutes. Rinse your hair with the shampoo.
Grind fresh hazelnut kernels, fill them with 3 tablespoons of water and mix thoroughly. Apply the mask to the scalp for 30 minutes, then wrap with a warm cloth.