Ingredients:
-150ml warm milk
-100ml natural yoghurt (or 250ml milk)
-1 package dry yeast (7g)
-2 tbs sugar
-2 tsp salt
-1 egg
-500g flour
-6 tbs vegetable oil (70ml)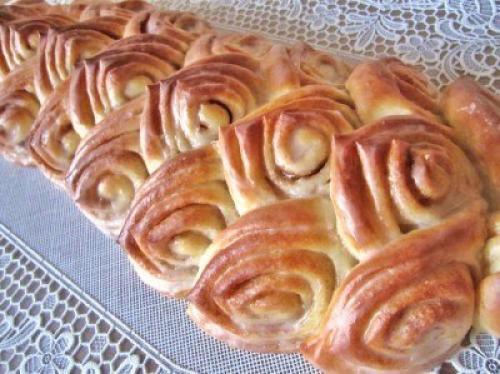 Method:
Mix 100ml milk, yeast and 1 tbs sugar, then leave for 15 minutes.
Put the rest of milk into a separate bowl, then add an egg, sugar, salt and stir thoroughly.
Then add yeast and milk. Gently fold flour and oil into the mixture. Make a pastry.
Put a pastry into a plastic bag and rest in fridge for about 2 hours.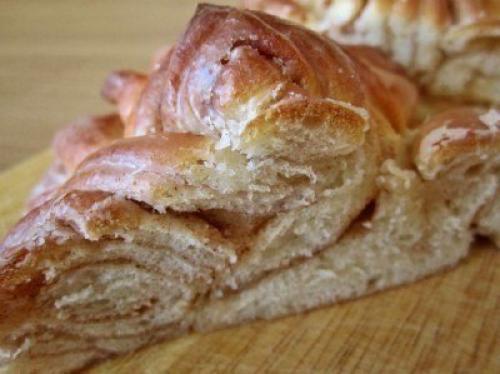 Roll out the pastry to a rectangle about 42cmx33cm. Oil the pastry and sprinkle with mixture of 3 tbs sugar and 2 tsp cinnamon.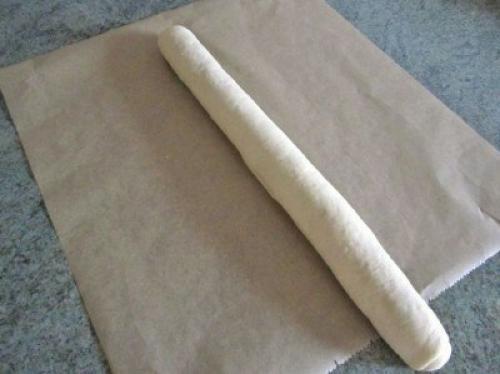 Roll up a swiss roll and remove it to the parchment paper. (see the photo)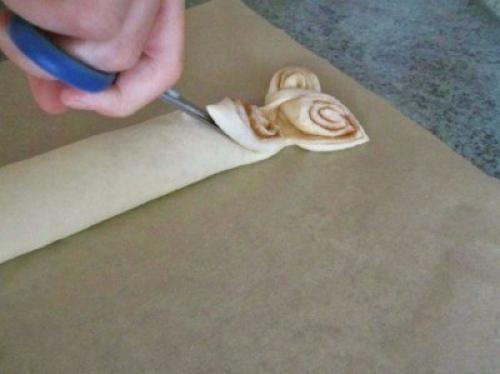 Make several cuts with the help of scissors under 45 degree angle (a thickness of one slice is about 1cm. Not to cut through.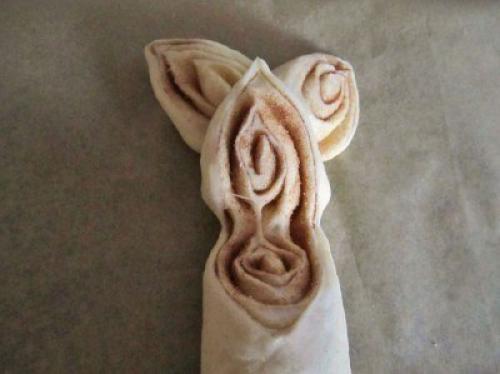 Lay the parts as follows: to the left, to the right, in the middle. Continue until the last slice.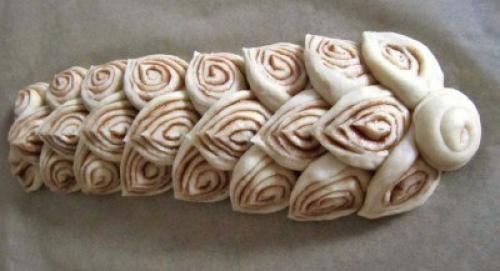 Remove the roll into the oven and rest it for 15-20 minutes, covering with a layer.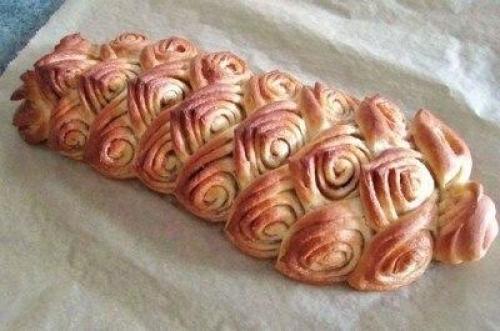 Bake in the oven at 180 degrees for 15-20 minutes until golden brown.
Sprinkle the cake with icing sugar (mix 100g caster sugar and 3 tbs water and stir).