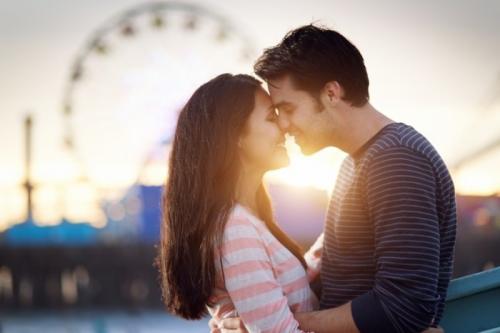 Wether your newlyweds or have been married many years you will want to try these 5 sex positions for married couples. Even if you have never tried these positions, you and your spouse should try each of them at least one to spice up your marriage. Trying different sex positions can add some variety when your married sex life starts getting into a rut. Surprise your spouse and suggest one of these five sex positions for married couples.
Reverse Cowgirl.  Every married couple should include some fantasies in their sex life. This position is when the women is on top of her husband, but with her back facing him. Sine there is no face to face contact is this sex position for married couples, it is the perfect postilion for fantasies. This is also a perfect position for a women to have an orgasm, because she is in total control to grind the best way that suits her needs. To give her husband maximum pleasure the wife should play with her husband's testicles while they are having sex in this position.
Doggie Style. In this sex position for married couples the woman is on her hands and knees and the guy enters her from behind. While some people find this sex position to be barbaric, many married couples get extreme pleasure from this. This position allows for deep penetration and allows for a husband to easily hit his wife's G spot. For even more of a thrill the husband can reach around and play with his wife's clitoris.
Standing Up. Ok, this one takes a little bit of work, but is so worth the extra effort. In this sex position for married couples the husband is basically holding his wife as she wraps her legs around his waist and wraps her arms around his neck. What is really great about this position is that guys can usually last longer having sex standing up. For some added fun, couples can do this against a wall or while they are in the shower.
Women on Top. Women love this position, because it gives her clitoris gets direct stimulation. If the couple doesn't think that this sex position for married couples is intimate enough, the man can be propped up on pillows, making it easier for them to touch and kiss each other while they are having sex in this position. For a husband to drive is wife wild, he should stroke her butt while she is riding him.
Spoons. In this sex position for married couples, the man lays on his side and the women lays on her side with her back up against his chest. Entering a women from behind in this position gives the man deep penetration while giving the women great pleasure. Even though the couple is not facing each other, this is a very intimate sexual position, because the the couple's bodies can be completely wrapped up together in this position.