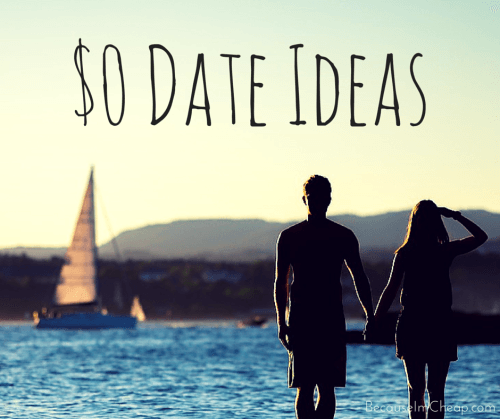 It doesn't have to cost an arm and a leg to connect with the one you love. This list of $0 date ideas will prove it. Every date idea on this list is free!
Go to a local art show and discuss what each piece makes you feel.
Outdoor concerts can often be found community parks. Check your town's Chamber of Commerce or Visitor's Bureau website.
Challenge each other to a game night. Maybe actually finish a game of Monopoly
Star gazing. You can even use an app to help identify the constellations.
Beach day! Even on a cool day, you can walk the shore line together.
Take a bike ride.
Go hiking.
Play a sport together. Even as simple as playing Frisbee!
Volunteer together. The Humane Society is always looking for volunteers!
Play at the playground together. Just don't steal the swing from Junior.
Visit the zoo or museum on a free admission day.
Take a test drive. Lol. There's no charge for taking a test drive. This one takes more guts than I have though!
Go sledding.
Do a photo shoot together. Take turns being the model and photographer.
Take a scenic drive.
Fireworks displays are fun and not limited to just July.
Cloud watch together.
Fly a kite. If you don't have one, attempt making one. Even failure together can be fun.
Play in the leaves.
Skip rocks.
Picnic in the park. Pack things you already have on hand.
Rearrange the furniture. No really.
Cook together.
Attempt to break a Guinness World Record.
Get lost, on purpose. We've done this. Just drive a town over and meander.
Take a class at the library.
Feed the ducks your day old bread.
Go people watching.
Build a blanket fort.
Go ghost hunting. Find "haunted locations" near you and scope them out. You don't even have to get out of the car!
Make a time capsule together.
Go geocaching. There are apps for that too!
Watch the sun rise or set.
Get free paint chip samples and make something like a mural.
Have fun and enjoy your time together. That is the most valuable thing! I pray that these $0 date ideas can help grow you love and appreciation of each other.