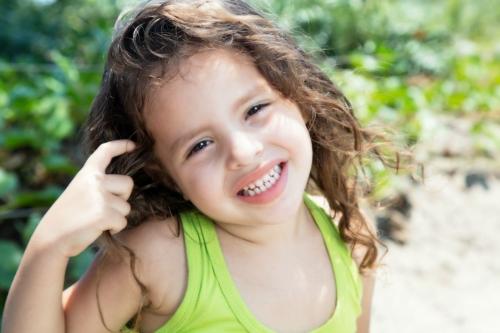 Kids say the darnedest things!
Have you ever looked at your child and thought "whoever writes your lines deserves an Oscar"? There's no doubt about it - when you spend time with a little person who seems to be a cross between a poet, an alien, an actor and a crazy person, you're bound to hear some funny stuff.
It's not just about having a giggle - there's something extra special about that feeling when kids make us laugh, a genuine happiness that fills our hearts with joy. Inspired by these hilarious graphics, we asked Goodnet readers to share their children's funniest quotes - these are our top 17 picks:
1. YUMMY MUMMY
My five-year-old sister Madelyn to my step mom Julie:
"Mommy, let me smell your breath"
(lets her)
Madelyn: "I want Krispy Kreme doughnuts too!"
SHARED BY: Megan Milliner
2. A VERY FULL SCHEDULE
I asked my four-year-old, Kallum: would you like a brother?
Kallum: "Mum I haven't got time for that right now I'm so busy!"
SHARED BY:  Sarah Jayne Taylor
3. ACTIONS HAVE CONSEQUENCES
I was complaining about being tired after my now eight-month-old had me up all night, when my four-year-old said, "Well, mom you shouldn't have had a baby if you didn't wanna be up at night!"
SHARED BY: Diana Coogan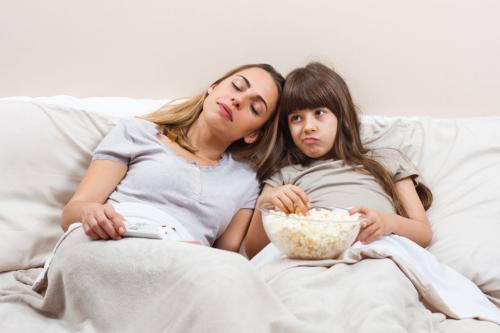 "Well, mom you shouldn't have had a baby if you didn't wanna be up at night!"
4. IS THERE A WARRANTY?
We were potty training my two-year-old son. He runs to me and says "I gotta pee mommy!" We run to the bathroom and wait for almost three minutes when he looks at me seriously and says, "Mommy, it's broken"
SHARED BY: Angel Allen
5. UP THE RIVER
I was trying to teach my children why stealing is bad.
Our four-year-old asks: "What happens if you steal?"
His big bro answers: "If you steal, you'll end up in college for a long time."
He may have meant jail... but I'm sure my youngest son now has a fear of higher education!
SHARED BY: Crystal Erica Danko
6. WHEN YOU KNOW YOU'VE LET THE HOUSE GO
Mommy who's coming over??
(Because I was cleaning)
SHARED BY: Carly Fitzgerald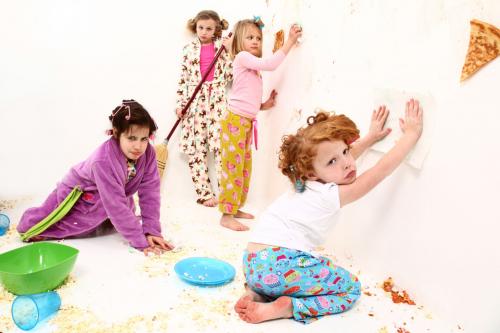 "Mommy who's coming over?"
7. GOD IS IN THE DETAILS
My mum was in shorts and tee on the first day of our holiday. My little girl went over and sat beside her, rubbing my mum's leg and ankle. "Granny" she said, "You have got lots of detail." She was talking about her wrinkles.
SHARED BY: Nikki Hughes
8. PRACTICAL SOLUTION
My three-year-old gently pets the new baby's hair and asks, "Can we eat Evelyn?"
SHARED BY: Rachel Marie Amador 
9.  JUST THE WAY YOU ARE
I was putting on my makeup in the car when my five-year-old daughter got impatient.
"Come on, you don't need makeup!"
I thought it was a sweet thing to say until she said: "You're fine ugly."
SHARED BY: Emma Hughes
10. BUY ONE GET ONE FREE
My seven-year-old daughter when we told her we are expecting twins:
"You don't need two. Can't you send one of them back?"
SHARED BY: Tasha Muise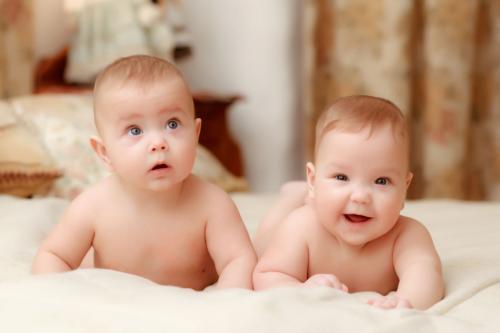 "You don't need two. Can't you send one of them back?"
11.  ABSTRACT THINKING
My son says while raking leaves: "Wow! This is like trying to take candy from a baby tortoise!"
SHARED BY: Megan Stephens
12.  TWO RIGHT FEET
When my son was three he put his wellington boots on the wrong feet.
When I gently told him he looked at me in complete puzzlement and said:
"But Mommy I don't have any other feet!"
SHARED BY: Christine Mc Donnell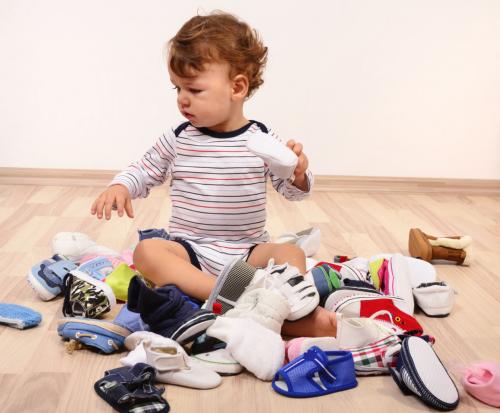 "But I don't have any other feet"!
13. OVER THE MOON
When we tell our four-year-old "I love you" she replies "I love you the moonest and back!"
She means to the moon and back.
SHARED BY: Hannah M. Snow
14. LOST IN TRANSLATION
My little cousin put perfume in the fish tank and her mom asked her to apologize to the fish.
She looks at her mom puzzled and says: "But mommy, I don't speak fish."
SHARED BY: Amanda Perkins
15. SPANISH LESSON  
My four-year-old sister: How do you say burrito in Spanish?
SHARED BY: Erika Blackburn O'Neal
16. COOKIE MONSTER  
Riding in the car on a long trip horribly carsick I told my husband I was going to toss my cookies.
My son blurts out: "Mommy can I have one of those cookies before you toss them out?"
SHARED BY: Kristin Duncan
17. KISS PLEASE
My son is five years old. We were sitting in the bus one day and I said "gimme a kiss please," to which he replied, "I can't give you a kiss, people will think we're married."
SHARED BY: Stephanie Marie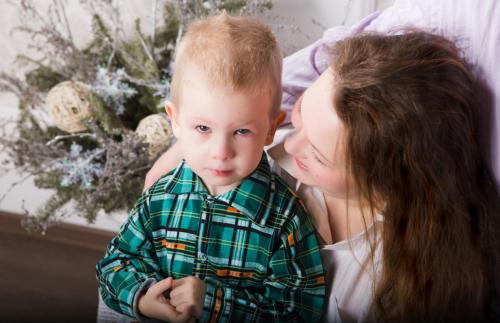 "I can't give you a kiss, people will think we're married"