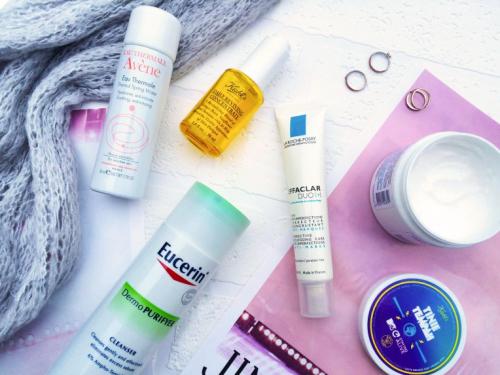 Taking off my makeup at night and cleansing my face in the morning can be an enjoyable experience, although that does depend on the products you use and if they are right for your skin. After using and trying out so many brands and formulas, I've finally found a perfect routine and brands that are compatible and agree with my skin. In this post, I'll be talking about three skincare brands that I'm loving at the moment. Continue reading for more info on my favourite brands.
Kiehl's – If you read my review on Kiehl's Ultra Facial Cream, you'll most likely know how much I've grown to love the philosophy of Kiehl's. I currently use three of the brands products in my skincare routine, the Ultra Facial Cream*, Daily Reviving Oil* and Midnight Recovery Oil. My favourites of which are the oils. I'm amazed at how they can transform and enhance the look of skin everyday.
Avene – I have pretty sensitive skin and Avene is known to be a sensitive skincare brand, so most of their products work perfectly for me. Unlike other so-called sensitive skincare brands, Avene's products are very soothing and gentle on my delicate face. They understand what sensitive skin needs and cater to your specific issues. From their luxurious face scrubs to their thermal water spray, there's not a product my face hasn't liked.
La Roche Posay – La Roche Posay was a brand that at first I didn't like, but my skin has recently started loving their products. The French skincare brand's much-hyped Effaclar Duo+ was the first product of theirs that I purchased. The Effaclar line has since become my go-to when my skin is acting up. The products always seem to work their magic on my skin and give it a restored and more healthy appearance.