Now that the Alice Through the Looking Glass trailer has hit YouTube, it's about that time to start gearing up for all things Alice.
When a big movie like this comes out, you can expect the superfans to come out in full costumes. And Alice in Wonderland definitely gives you some wild and outlandish styles to choose from if you're already putting one together.
But the look just wouldn't be complete without the right nail style, and we've found some real gems to get you ready.
With these 16 designs, you'll be well on your way to the best unbirthday celebration ever.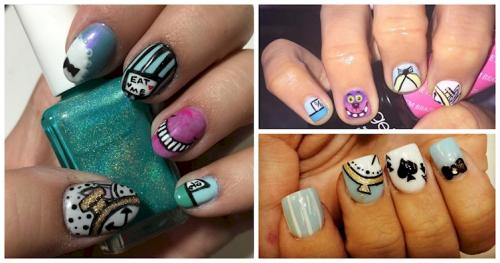 1. I don't know how you'll find the time to put it on, but even the Queen of Hearts would approve of this elaborate style.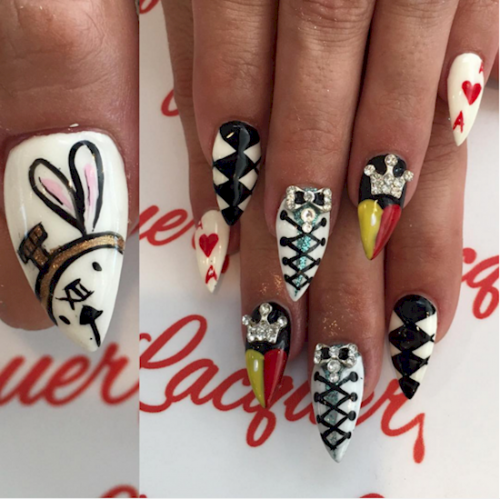 via Instagram / @lacquer209
2. This Cheshire Cat design is great for looking as playfully mysterious as the feline himself.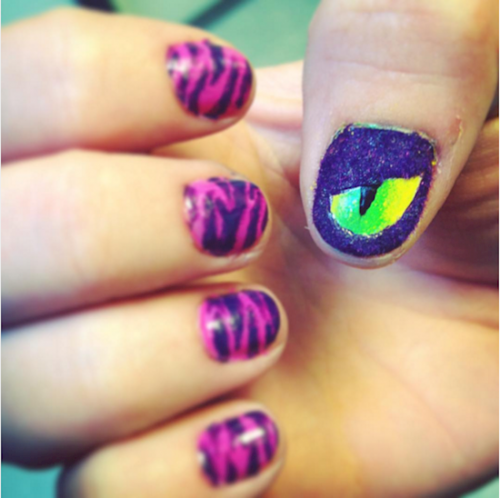 via Instagram / @lindenawesome
3. With this sharp look, you can summarize the whole story while looking fantastic.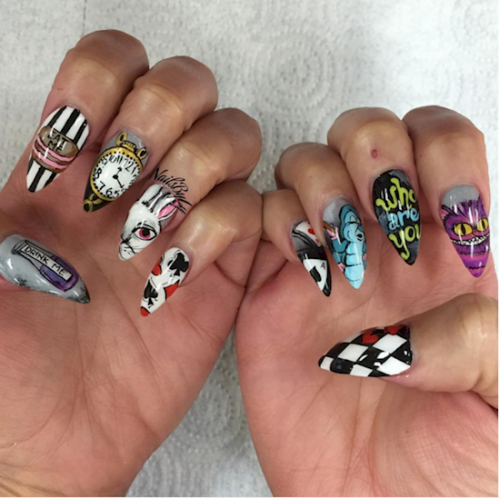 via Instagram / @nailsbyly
4. For a softer, more magical touch, try this glittery design.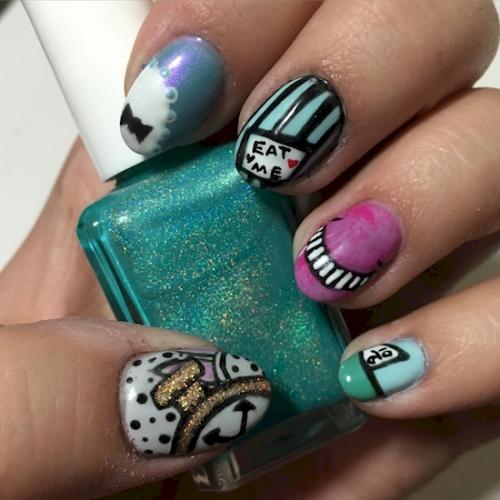 via tumblr / scarletthoughtsanddesires
5. Alice's hunt for the White Rabbit is as central to this style as it is to the story.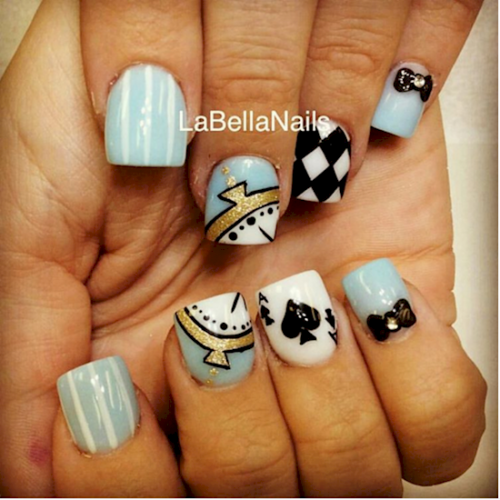 via Instagram / @laurynhair1208 | LaBellaNails
Main image via tumblr / scarletthoughtsanddesires