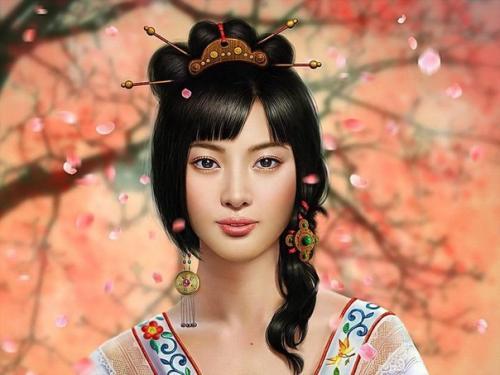 Japanese face and hair masks. 
Their soft porcelain skin is the matter of admiration all over the world. 
Cosmetics for a Japanese woman is the way to beautify not only herself, but also her life. Almost all the Japanese cosmetics are natural and consist of only natural cmponents, pearl protein, silk and brown seaweed extract.
Japanese women have daily Shiazo massages, for their beauty (face massage with the tips of fingers) and relaxing massage with the help of metal balls "Phoenix and Dragon".
The most popular face mask recipes are below:
Rice face mask sheds dry skin cells perfectly and skin gets even color and softness. Before the procedure, you need to wipe face skin with several drops of vegetable oil, let it absorb and then apply a rice mask for 10 minutes. Then remove the mask with the wet towel and moisturize the skin. 
Directions: mix 2 tablespoons of rice flour and warm milk until the mixture is creamy and thick. 
White clay face mask. Add the misture of ground oats, rice bran, seaweeds and dry camomile flowers to white clay. Then mix it with dogrose, jojoba and camomile oils
(1 teaspoon of every oil) and some water. Massage the mask gently into the face skin and rest for 15 minutes. Then wash off with cool mineral still water. 
To keep the skin young and healthy, Japanese women add apple vinegar into their bathes and into their shampoos to prevent dandruff and hair growth. They clean their skin with the help of warm compresses with tea tree oil and bergamot. 
They also use seasalt, aloe juice, seaweeds and healing mud to get rid of cellulitis. 
Squeezing of camellia seeds (a tea plant) provides shine, smoothness and volume of hair. You should warm it and massage gently into your scalp, cover with a towel for 20 minutes and then wash off with your shampoo. 
The beauty of Japanese women is closely connected with their diet that includes 3 obligatory products: fish, rice and algae. They contain a lot of fat acids, iodine and phosphorus. Moreover, Japanese always divide their meals into small portions and different products that are almost not heat-treated. 
The common products in their ratio are fish, soy, rice, vegetables, fruit, citrus plants, green tea and raw vegetables. They eat brown rice instead of bread and fruit jelly, fruit candy or rice flour pastry for desserts.