There's no denying that high waisted jeans are in this fall. They're a great way to add a little vintage flare to your outfits. You can dress them up or dress them down and wear them to any occasion, whether you're going out for a night on the town or just to the movies. There are endless possibilities! We've put together our favorite outfits for high waisted jeans to inspire you!
Warm and Cozy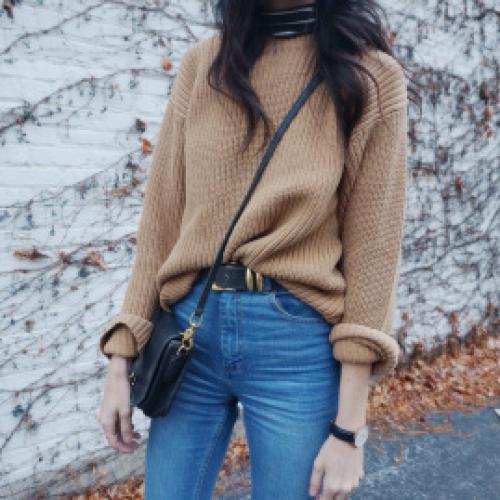 We don't usually mix sweaters and high waisted jeans, as the bulk of the sweater tends to hide their best feature! Try tucking in the sweater in the front and pairing your jeans with a cute, rustic belt for a fall look that'll keep you warm and looking cool.
Flower Power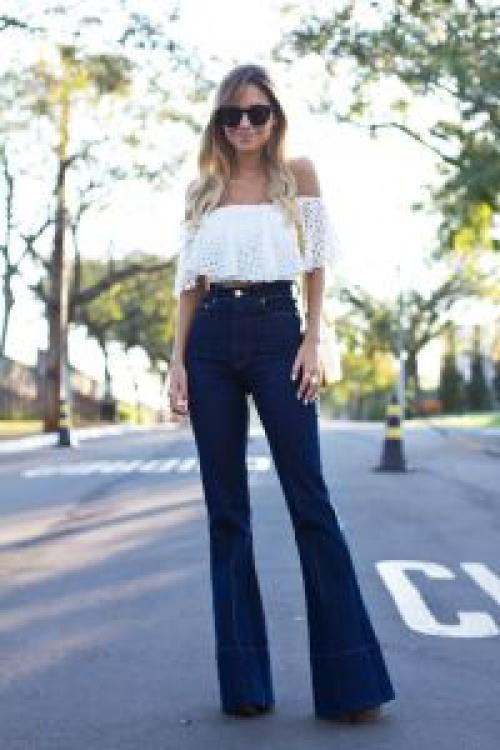 ADVERTISEMENT
Channel your inner 70s flower child and embrace the original high waisted look. Make sure your jeans are flared bell-bottoms and find a sleeveless top that screams retro, but keep it chic with neutral colors and clean lines.
Totally Casual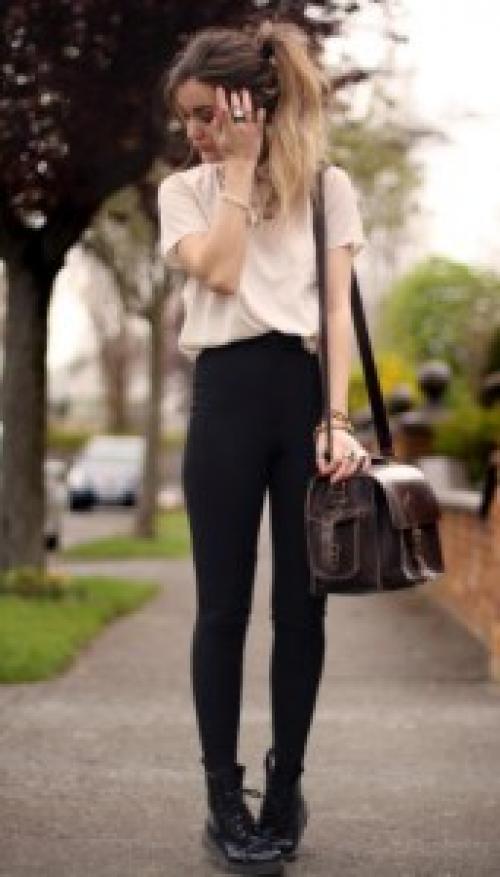 Keep your look easy and fun with black jeans paired with a T-shirt. Nothing fancy, you'll appear cool and casual no matter where you rock this look. If you want to dress it up for the evening, try a long necklace and an eye-catching bag.
90s Flashback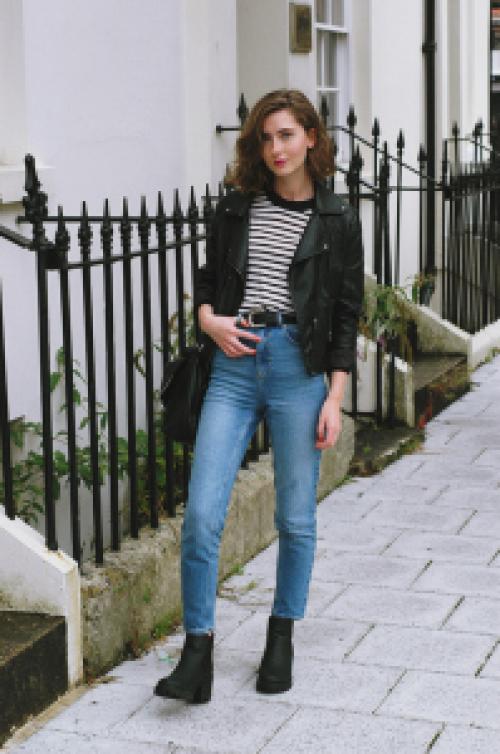 The grunge look is back with a vengeance: leather, studs and platform shoes galore. Wear your jeans with a simple striped T and let your statement piece be a leather jacket that reminds the world not to mess with you! Add a swipe of red lipstick for some color that doesn't take away from your hardcore look.
Crop Me In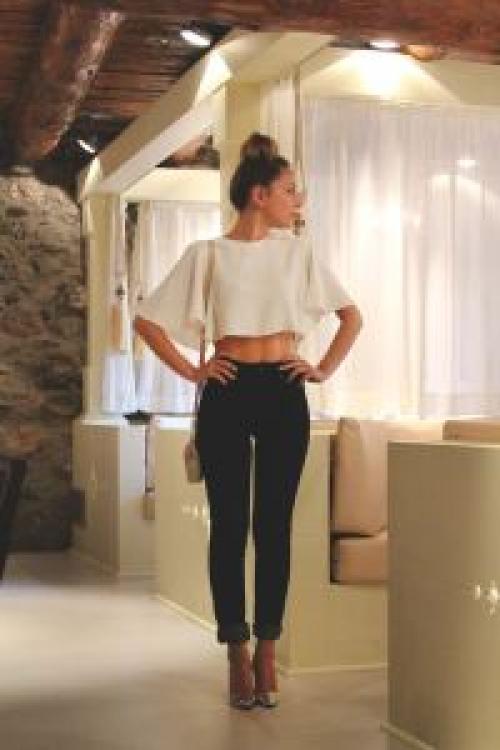 Who said crop tops were out? Just because it's fall doesn't mean you can't rock the crop! Balance is key here, so be sure to pick a top with sleeves that add some volume to your otherwise slim silhouette. Pair your jeans with some classy heels and you can be as elegant as you wish.