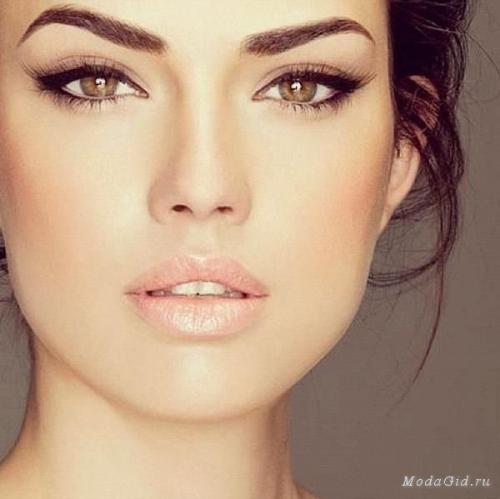 The beginning of fall brings about feelings of productivity and optimism, as well as torture and exhaustion. However, the only thing I do better than shopping for pens and notebooks and highlighters and paper clips and organizers (SORRY, I'm just really excited) is figuring out how to get ready for class/work in 5 minutes (literally, 5 minutes) without looking like I got ready in 5 minutes (literally, 5 minutes.)
CLASS IS IN SESSION!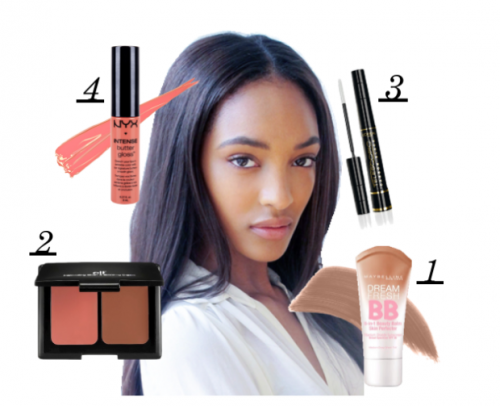 1// Maybelline New York Dream Fresh BB Cream 2// e.l.f. Studio Contouring Blush and Bronzing Powder  3// L'Oreal Paris Telescopic Mascara 4// NYX Cosmetics Butter Lip Gloss
START WITH A SOLID BASE.
I love to use a good BB cream (my favorite just so happens to be by Maybelline.) If you've been living under a rock, let me give you a lil' info on the benefits of using BB cream. The Dream Fresh BB Cream by Maybelline is said to be an 8-in-1 Beauty Balm (hence the name BB cream, cleverrrrrr right?) BB Cream provides SPF, blurs the look of imperfections, creates a natural looking glow, makes skin look visibly smoother, compliments skin tone, hydrates skin, feels fresh and is oil free.  I like to apply BB cream with a damp beauty blender to ensure a flawless finish (and to make things go a little faster.)
CREATE DIMENSION.
This e.l.f bronzer and blush powder is my absolute FAVORITE. I think it's super comparable to the NARS Laguna Bronzer and Orgasm Blush duo. I use the bronzer to lightly contour and the blush on the apples of my cheeks! The blush packs a little bit of sheen so there's no need for highlighter! EFFICIENT.
ACCENTUATE YOUR EYES.
My favorite mascara for a natural look is Telescopic by L'Oreal! This mascara is great for creating length and obviously darkening your lashes (this is seriously the blackest black mascara.)
PERFECT THE POUT.
NYX butter gloss is the greatest thing ever invented (besides, ya know, social media and the internet and like, electricity and stuff.) It's super pigmented, moisturizing and long-lasting making it your best bet for a quick and easy look! My favorite shades are 'Creme Brûlée' and 'Tiramisu'- they pretty much look identical but I've somehow rationalized with myself that they're completely different.