Make his blood pressure rise with these almost effortless hair and makeup tricks that the guys fall for every time. Yes, every single time. So, get your game on and prepare to be the centre of all (male) attention!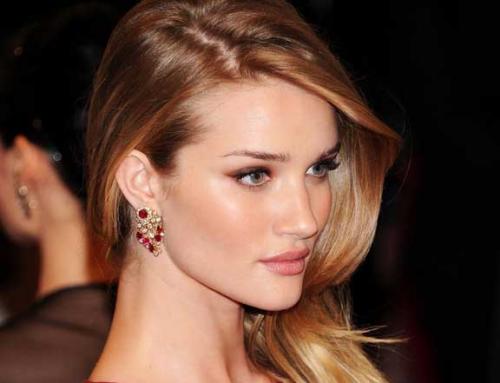 1. Dew it up
Men love dewy, glowy, buttery skin that looks "real" and is very, very touchable. This is not the time for a powdery, caked-on look that brings to mind cold mannequins. For a luminous effect, exfoliate with a fine grained scrub and then massage your face with a hydrating moisturiser (like MAC's Strobe Cream) or facial oil for 5 minutes. After that, wipe off the excess with a tissue and dab on a creamy, illuminating foundation. Swipe concealer on spots and scars and smudge in a cream blusher.
Finally, apply highlighter: using a fan brush, create a C shape – start at the inner corner of the eye, swoop it over the brow bone and onto your cheekbone – on both sides. Finish by patting a little down the bridge of your nose, your chin and above the middle of your lips. Skip the powder entirely… or if your face tends to be uber-greasy, gently buff it into the t-zone.
And don't forget the rest of your body: if you plan to show a little (or a lot of!) skin, catch the light and his attention with a shimmery lotion like Benefit's Bathina Take a Picture It Lasts Longer Body Balm.
2. Amp up the bedroom eyes
While smoky eyes are the last word in come-hither sexiness, all that smudgy, racoon-like black-and-gray can be too scary for the male mind. Instead, go softer with navy blue eye shadow for all the drama without the goth factor. And keep it simple: apply colour to your lid and lower lash line, then gently blend so it looks naturally slept-in. Set it off with eyelashes that are guaranteed to make him swoon by piling on one layer each of lengthening and curling mascara. Or, apply a few false lash clusters to the outer corners of your eyes. Seems simple but works like a charm every time!
3. Make your lips extra kissable
Scarlet may be sexy but men don't like kissing lipstick that feels gloopy, sticky or is likely to come off all over their own face. So, you need lip colour that lasts. And lasts and lasts. Start by applying a stain on bare lips, layer a matching lipstick on top, then add another coat of stain. This is Kissing 101.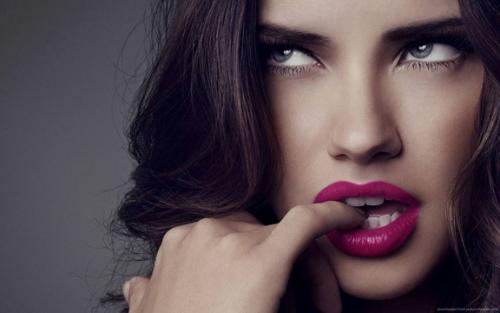 4. Add some strategic shimmer
Borrow a page from the Victoria's Secret supermodels and trace bronzer around the inside of each breast to enhance your cleavage. Then lightly dust a fine-grained shimmer (NOT disco-ball sized glitter) on the top of your décolletage, in a capital T shape. And be ready for a hefty helping of the old "Eyes up here, mister!" expression!
5. Get bed head waves
If there is one thing that does not appeal to men, it's severe, crunchy, over-styled hair. Instead, entice with a 'do that invites him to run his hands through your glossy strands. How to do it? Just go to bed with damp hair. The next day, simply wind a few sections around a curling iron and finger-comb. Well, if it works for Gisele… .