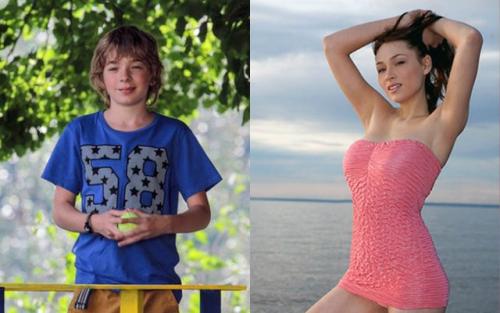 A Russian schoolboy is in a tiff with his mom after winning a contest whose grand prize is living in a hotel for a month with a porn star.
The Mirror reports that Ruslan Schedrin, "said to be 16," is simply over the moon to have won a month-long sleepover with adult film star Ekaterina Makarova a.k.a. Macy Ssens. He won this not as part of some sort of insane porn-watching challenge, but by being the 100,000th visitor to "a new website selling virtual arms for video games." And they say American culture is pornified.
"I am looking forward to our meeting so much — everything is boiling inside me," he said. "I am happy so much. I saw her and I liked everything. She has got good sizes … I have told my mother and she has taken it badly, but I think we'll sort it out. When I meet the girl, I'll say, 'Hi, I am that very boy, I've won you.'" Thanks, centuries of patriarchal western fairy tales.
While other porn stars might bristle at the idea that they are objects that can be won, Makarova seems into it. She doesn't mind how young he is, saying that 16 is "a good age to be independent." On the question of whether the prize includes sex, she noted, "It is not supposed but life is life," presumably before gazing darkly out the window and chain smoking 10 cigarettes.
"I will travel to Moscow and then the boy will decide," Makarova continued. "It is a usual thing when inexperienced boys are looking for more experienced girlfriends. I don't know. At least we'll be friends. I liked him in the photos."
Unfortunately, young Ruslan's mom is being super un-chill about the whole thing, not because she thinks it's messed up for a child to get de-virginized by a porn star (what is this, a safe space?), but because his schoolwork could suffer: "I am absolutely against it. He has got exams, he is studying. What do you mean — a month with a porn star? This is not real at all — even a week is too much."
One night would suffice, thanks.
"I have not seen the girl, but my son must study."
Whatever, mom, maybe take a look at her before you decide. It would be the fair way to do it.
Leaving aside for a moment the rapey connotations of a woman in her mid-20s nailing a kid who might not even be the legal age of consent in Russia (one database lists his age as 14), what kind of prize is it to be forced to live with a stranger for a month? Even the horniest teenager in the world will realize he's made a huge mistake after the sex haze wears off and he's confronted with the awkwardness of spending an extended amount of time with a human woman with problems of her own who may or may not hate him for making her his sex slave. It's hard to tell who's more exploited in this scenario, but things are gonna get real so fast when he learns about periods.
In Putin's Russia, contest wins you.