1. Crystal Renn: yoga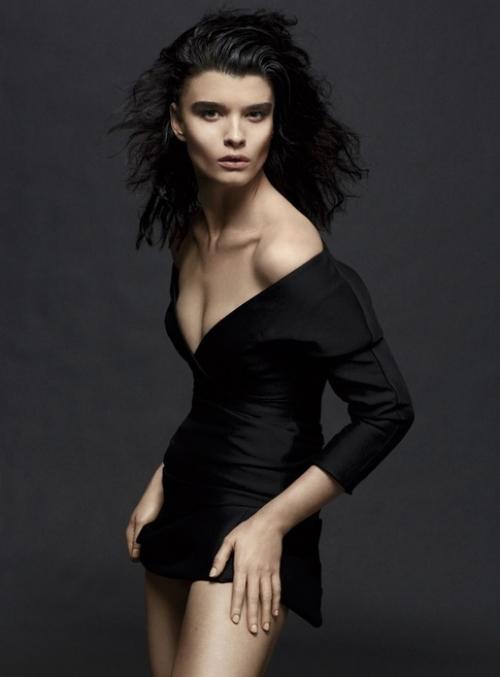 Crystal Renn was formerly a plus-size model, but now let see her slender body like bikini model. The secret of her weight loss? "I have been doing yoga for a while now," she admits. "That makes you aware of how to move your body."
2. Brooklyn Decker: Strength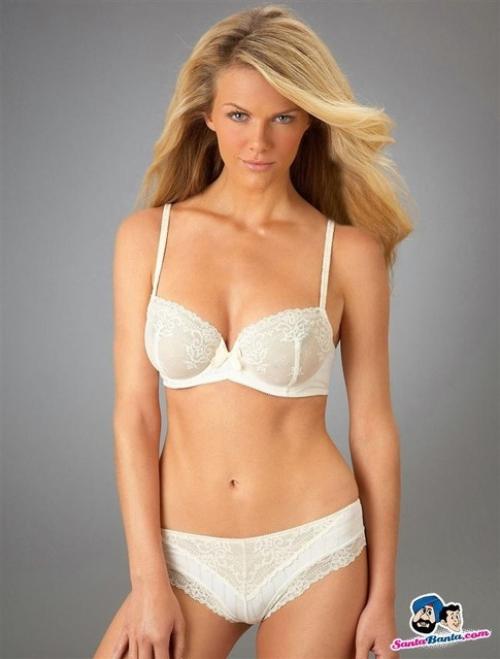 Swimsuit model and actress Brooklyn Decker knows she is lucky with her looks, but realizes that dieting and exercise also important for her to stay."I'd be lying if I say that my genes have nothing to do with my size and shape, but I must also work for it," she says.
She attributes her figure to yoga, running and spinning, but also to its intense strength. "I do lift weights, but I think that many other women out there are afraid However it is so important. They make you more agile, muscular, and more."
3. Cindy Crawford: black chocolate Although Cindy Crawford is now already 46, her body will not betray.However the model in their own words have never really been on a diet, and she keeps it simple.
"For example, I eat only dark chocolate. And sometimes I stay three days away from white foods, no pasta, rice, sugar and flour," she says. "I'm constantly working on my children and am a volunteer at the school. So I have no time for complicated diets and weight plans, plans", Cindy offering the explanation.
4. Elle Macpherson: move one hour Elle Macpherson swears again at least one hour of physical activity every day.That can go swimming, skiing, walking or yoga.
And if she does not want to exercise, they use the following trick: "I ask myself: I will feel better or worse after exercise I can does not remember that I ever felt bad enough after exercise ", she says.
5. Christy Turlington: an active lifeEven avid runner Christly Turlington writes her beauty to her active life. "I am happy because the things I do I also feel good. I give yoga lessons. I walk. I spend time with my kids. All these things give me energy," she says.
6. Veronica Webb: do what you can
Supermodel Veronica Webb is "obsessed" by running and already has some marathons brought to a successful conclusion. Anyone who finds what too high, must especially remember the philosophy of Veroncia: "do what you can when you can."
7. Gisele Bundchen: even pregnant sports
Whether cycling, running, yoga or martial arts is, Gisele just loves all sports. And her active lifestyle, she writes to her pregnancy.
"I did kung fu until two weeks before Benjamin was born, and went three times a week to yoga," she says. "I think that many pregnant women do too much themselves go. I do not, I thought about what I ate and came just 30 pounds (or 13.6 kilograms, ed) to. And I think my muscles still remember" she told Vogue.
8. Rebecca Romijn: keep it simple
Tight sports schedules finds former model Rebecca Romijn completely unnecessary, they keep it rather simple."I try every day to do something of sport. That does not always work, but that's the goal," she explains.
Every day she tries least 30 minutes of physical progress. That comes from following a yoga class to cycling on a tandem with her husband.
9. Heidi Klum: adequate sleep
Mama of four Heidi Klum had after each pregnancy do not need much time to get back in shape. She therefore fanatically working on her fitness. She is an avid runner and she always does her workouts with celebrity trainer David Kirsch.
Yet her greatest beauty secret is much less active: get enough sleep. "I almost always go to bed at half past eight," admits Heidi.
10. Miranda Kerr: organic diet and yoga
Victoria's Secret model Miranda Kerr thinks health is extremely important, and therefore keeps hubby Orlando Bloom and son Flynn good at eye. She herself swears to an organic diet full of vegetables.
But Miranda's greatest love is undoubtedly yoga, both for the health of her body as her mind. "I have been more than a decade engaged in yoga, and it is an important part of my life," she admits. "Yoga gives me a chance to think about what's important, not to mention:. It also made me agile," said Miranda.