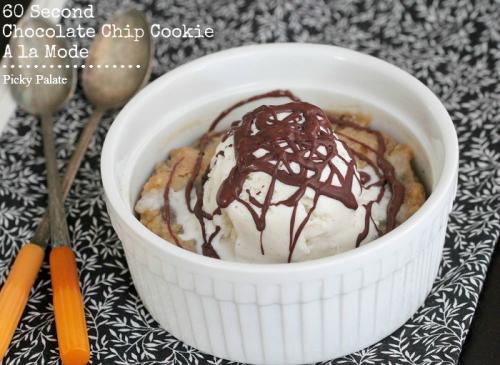 I had so much fun developing this recipe.  Talk about kinda dangerous though.  This baby is baked in 60 seconds, no lie!! The cookie dough recipe is prepared right in your ramekin, so we are also talking about minimal dishes.  Win win, right?
You know those fabulous pizzookie's you order at certain restaurants?  Yah, this is just like that but done in literally no time.  This makes one large serving so double or triple the recipe as needed.  This is a great one to share with your loved ones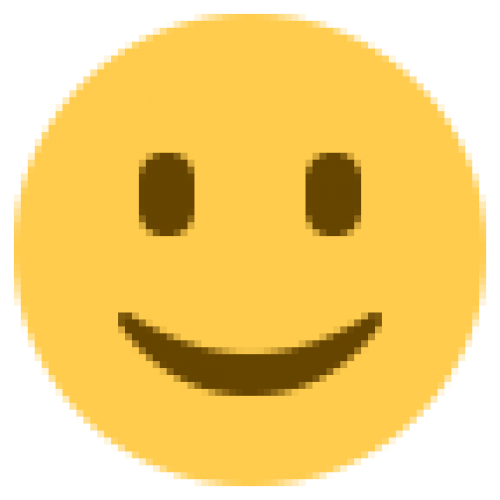 ……or just devour yourself.
In any case, Enjoy my friends!!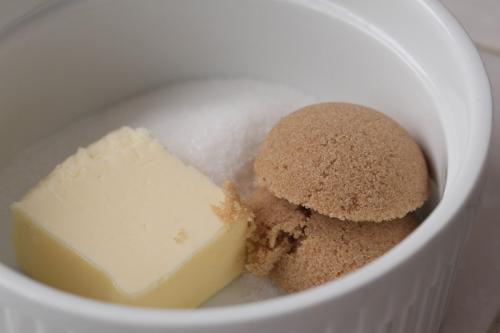 Start by creaming your butter and sugars right in your ramekin.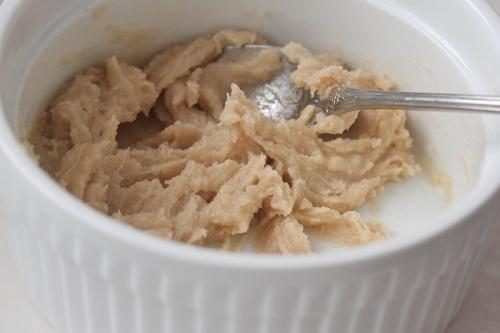 Just like so, light and fluffy.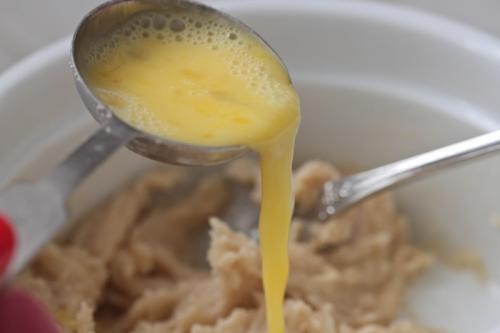 You'll add a couple tablespoons of beaten egg next.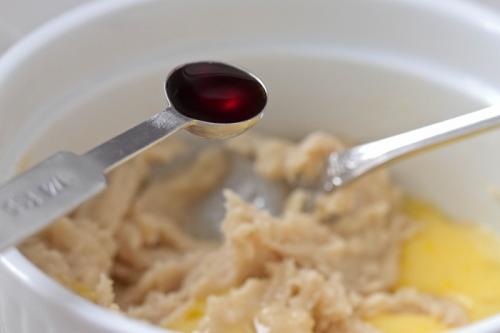 A splash of vanilla please.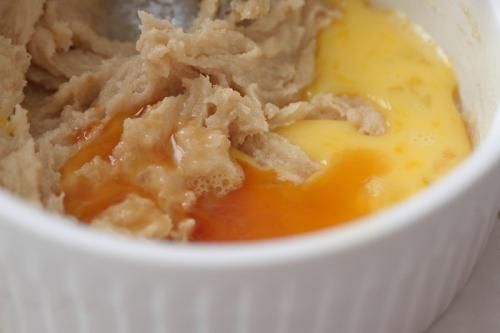 Give another good stir of the spoon until combined.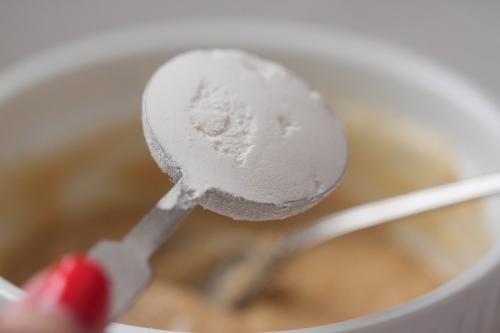 Once combined, add your dry ingredients right to the ramekin.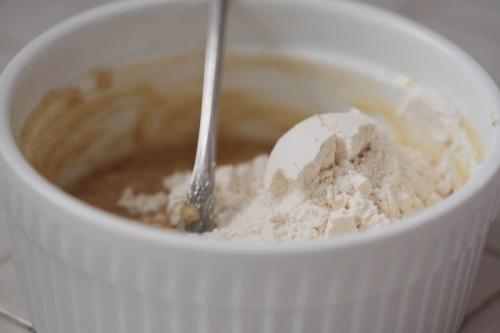 Flour, salt and baking soda all set!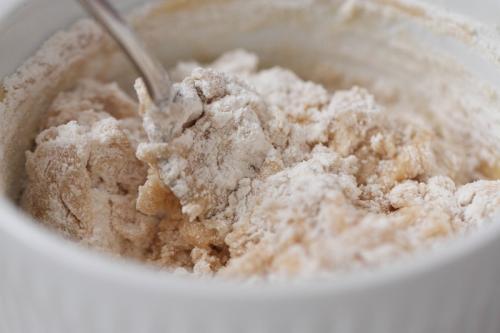 Give a few stirs then….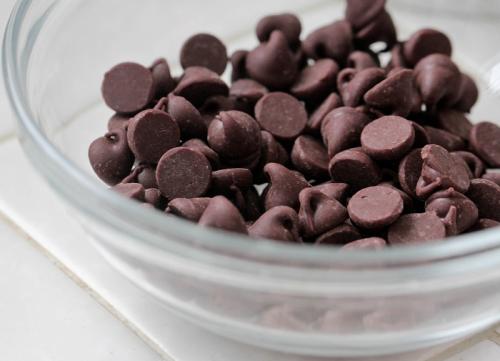 Time for some fabulous chips!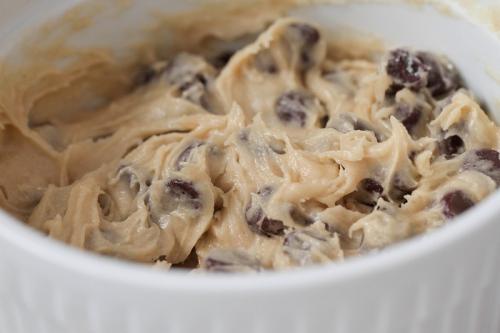 Oh yah!  Now get this baby into the microwave!  60 seconds please!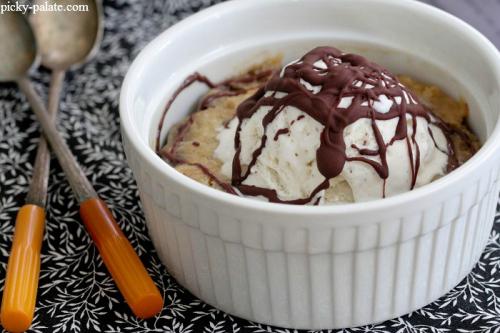 Top with a lovely scoop of vanilla ice cream and drizzle with my homemade magic shell!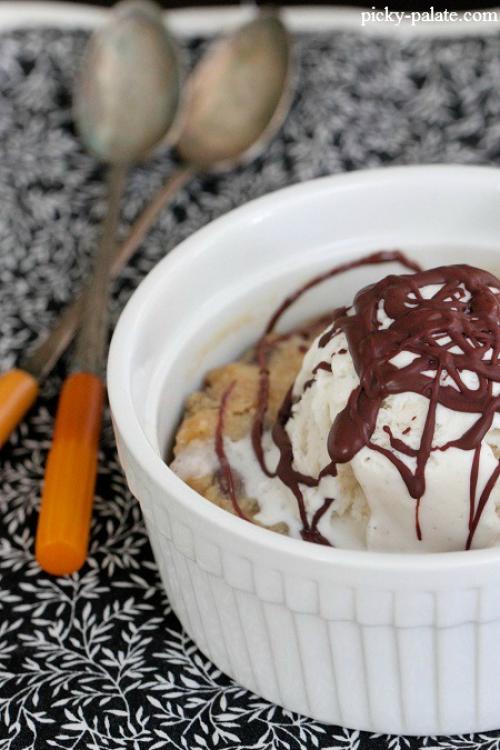 Mmmmm.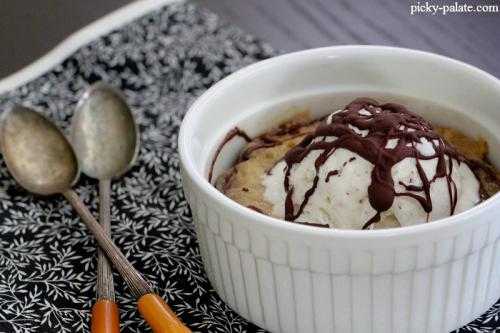 To share or not to share?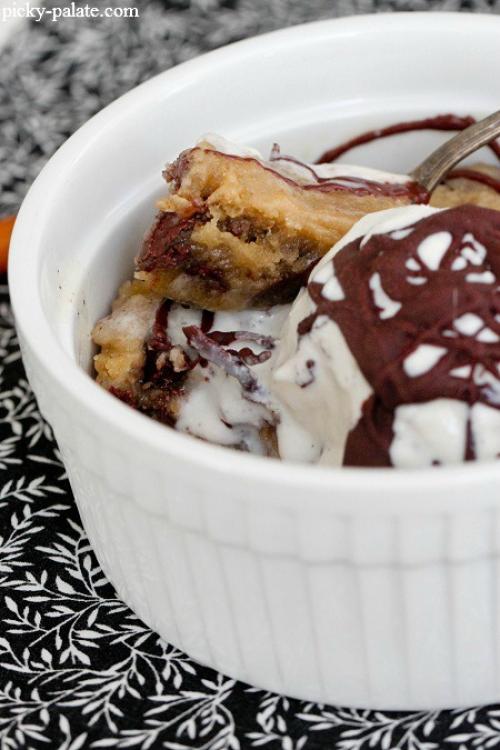 60 Second Chocolate Chip Cookie A la Mode
Ingredients
2 Tablespoons unsalted butter, softened
2 tablespoons granulated sugar
2 tablespoons packed light brown sugar
2 tablespoons beaten egg
1/4 teaspoon pure vanilla extract
5 tablespoons all-purpose Gold Medal Flour
1/4 teaspoon baking soda
1/4 teaspoon kosher salt
1/4 cup chocolate chips
Directions
Place butter and sugars into a 2-cup ramekin, beat with spoon until well combined. Add beaten egg and vanilla, mixing to combine. Add flour, baking soda and salt. Stir a couple times, then add chocolate chips, stirring to combine. Microwave for 60 seconds then remove. Run a plastic knife around edges, will be slightly gooey, no worries. Cookie will continue to set up in hot ramekin. Top with a large scoop of vanilla ice cream and drizzle with my homemade magic shell. Serve immediately.
Makes 1 large serving, perfect for sharing