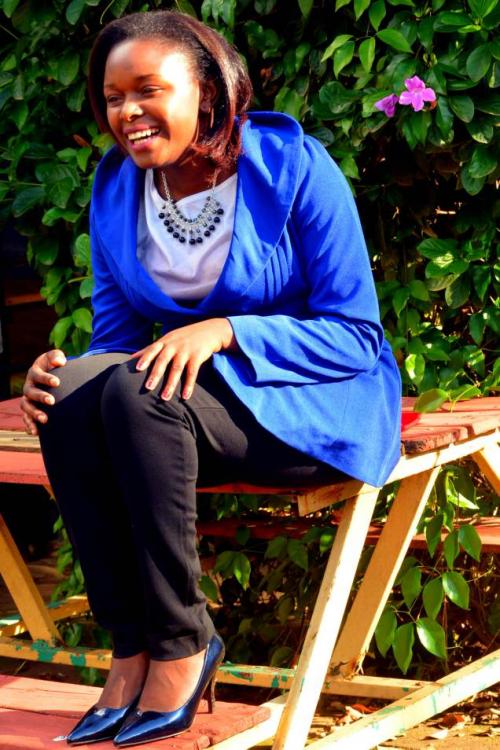 Excited to be back on the blog after spending  My weekend in  upcountry at  my Grandma's burial, i know she is in a better place. I do deserve a massage and spa treat considering the amount of work i did! But my sister deserves the most, she is indeed a gem,The only sister i have ;-) has great organizing skills and  big at heart, words cannot describe her, but what she did in upcountry only God can reward her.
On to other News Royal blue has been my all time favorite color because of its eye catching effect, whether you wear it simple as i have done here, it speaks for itself, one cannot miss to see it.
On Fridays, I usually wear a pair of khaki a simple blouse  and a statement jacket to work, as you can see  i have styled the royal blue jacket with leggings to bring out  modesty and classy in one outfit.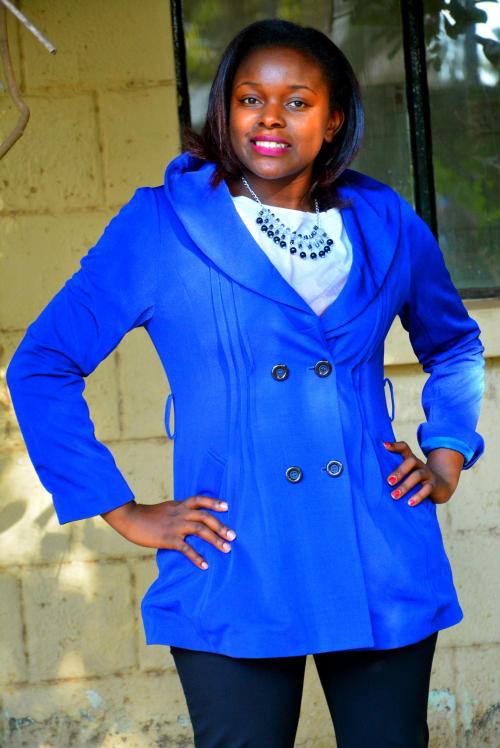 Leggings won with  a short, tight blouse, is a no no !even if your leggings are thick, comfort is key and i believe in modesty. A long t-shirt and loose, long cardigan look perfect with leggings or if you still want to rock the short blouse throw in a long cardigan.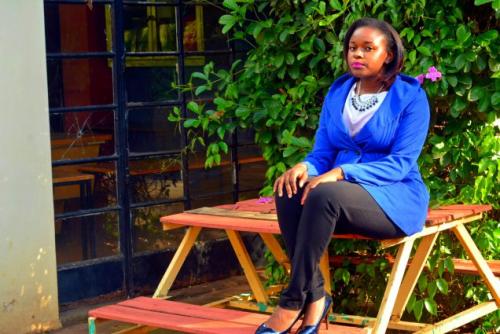 I chose to pair the tights with this particular jacket or if you wish you can call it trench coat :-) because of its length, color and simplicity.