Self motivation is the best motivation but the hardest to maintain. Let's face it, we are not going to be sunshine and rainbows everyday. 
Feeling burnt out? Need a boost to keep going?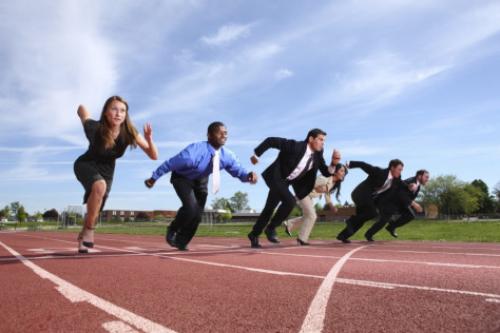 For the days when you seem in a 'funk' and uninspired look to outside sources for the motivation you need to stay active and focused on taking action. One of the outside sources that I look to our past examples of success. 
Quotes are glimpses into the minds of the world's most well-known people who exuded self confidence and success. 
For this Mojo Monday, I compiled my favorite quotes from top authors, entrepreneurs, and activists. 
 "Don't wish it were easier, wish you were better." -Jim Rohn
"I am not a product of my circumstances. I am a product of my desires." -Stephen Covey 
"It is never too late to be what you might have been." -George Eliot
"A mind troubled by doubt can not focus on the course to victory." -Arthur Golden 
"I was always looking outside  myself for strength and confidence, but it comes from within. It is true all the time." -Anna Freud 
Along with these five quotes I also recommend that you read, Rich dad, poor dad by Robert Kiyosaki. This book shows you that there are really two perspectives in life and the one you choose determines your destiny. 
Robert takes you on a journey to his past where he shares the difference in financial advice that he received from his dad (poor dad) and his best friends father (rich dad). I read this three years ago and the insights were timeless. 
Stay motivated to reach the finish line.