I want to tell you about a tremendous face mask recipe, that is used in best spas of Thailand. You can easily make it at home using only home ingredients. The recipe is so simple that I didn't expect so tremendous result. It is suitable for every type of skin and for every age (it was checked by myself and by all my friends). It'll perfectly prepare your skin for make up.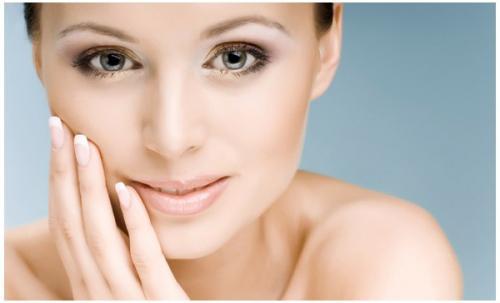 This face mask softens and nourishes skin, scrub it and removes a peeling so that make up will lay evenly. In case you are in a bad condition and it's noticeable on your face, this Thai face mask will help to become Snow White.
Take 1/3 part of a ripe banana, mash it in a gruel and add 1/2 -1 liter of water. Then mill rice and oat flakes in a coffee-grinder until flour state. Take 1 tsp rice flakes and 1 tsp oat flakes and mix with 1 tsp ground walnut. Add 2 tsp banana gruel and stir thoroughly.
Instead of a banana gruel you can use milk or cream to dilute the dry ingredients. But banana is the best variant as it contains zinc, iron and magnesia and also a huge amount of vitamins.
Rice is a unique product. It polishes the skin. It contains many antioxidants that help skin to keep youth, removes toxins, polish the skin, and narrow the pores.
Oats makes the skin smooth. And walnut lift the skin and scrubs it gently and naturally.
Apply the mask on a clean face and massage gently. Leave for 10-15 minutes for it to dry up.
2-3 times usage is acceptable.
It's not obligatory to lie with your face up (but you can give yourself such minutes of delight), this mask doesn't crumble so you can go with it on your face. Then wash off with warm water and moisturize the skin.