Ingredients:
- a glass of henna (you can take either colourful or neutral);
- 3 egg yolks;
- 1/2 glass of sour cream (you can take also creams, butter, white yogurt);
- 1-2 tbs fresh lemon juice;
- 2 cups of black tea (instead of it, you can take the green one, herbal tea, camomile);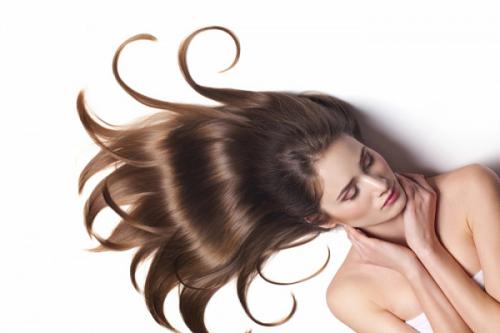 Method:
- take 2 cups of tea (herbal tea) and cover it with 3 cups of water;
- boil the mixture until its size decreases twice;
- filter the decoction;
- cover henna with the decoction;
- let the mixture cool.
After that, whisk sour cream and 3 egg yolks, add lemon juice and, finally, mix it with the mixture of henna and tea. 

Use the ready face mask this way:
- apply the mask on your slightly moist hair on full length ;
- cover your head with a shower cap (you can take polyethylene pack), then a bath towel on the top or knitted cap;
- rest for 1-3 hours; then wash it off thoroughly with room-temperature water;
- the last thing you need to do is to wash your hair as usual. 
This Indian face mask not only nourishes your hair, but also makes them more attractive, silky and obedient.