Don't forget to save!
Aries
Thinks a lot.
Speaks a little.
Makes everything in a right way.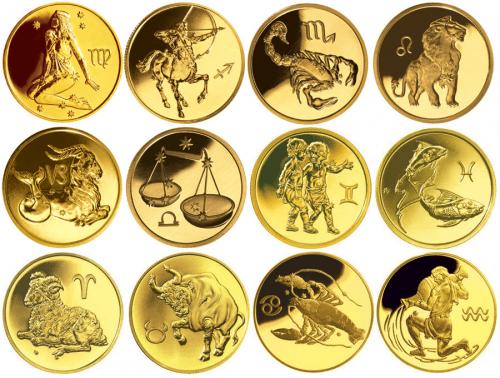 Taurus 
Thinks of many things.
Speaks earnestly.
Makes everything in a slipshod way.
Gemini
Thinks of himself.
Speaks what he thinks.
Thinks that he makes everything greatly.
Cancer
Thinks all the time.
Speaks alluringly.
Makes what he is pointed at.
Leo
Thinks precisely.
Speaks about unnecessary things.
Makes something only in case he could't avoid it.
Virgo
Thinks of only one thing.
Speaks not she is thinking of.
Makes the third thing, but well. 
Libra
Thinks excessively.
Speaks honestly.
Makes everything with responsibility.
Scorpio
Thinks with concentration.
Speaks to the point.
Makes what he likes. 
Sagittarius
Thinks that only...
Speaks that everybody must do it except himself. 
Makes someone else do all the work.
Capricorn
Thinks of everything that comes to his mind.
Speaks about what he has reached.
Makes what he can.
Aquarius
Thinks "Is it really necessary"?
Speaks "If only it's necessary".
Makes like no one else.
Pisces
Thinks that nobody knows.
Speaks showing off his intelligence.
Makes in dependance somebody would check his work.