Approved methods.
Brain vessels cleansing is a very significant procedure that can improve your health during several diseases, for example, cervical osteochondrosis and atherosclerosis. Regular vessels cleansing will let you get rid of heavy head feeling, headaches, will help to clarify your mind and improve mood.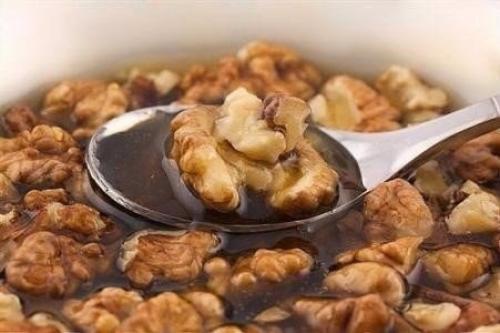 We have 3 effective and approved recipes for brain vessels cleansing. 
The unique methods for vessels cleansing:
1st method: honey and walnuts. 
Pound 5 walnuts and mix them with 1 tablespoon of linden honey, add a pinch of cinnamon and a pinch of ginger, stir thoroughly and put into the fridge for a day. Take 1 tablespoon of this healing remedy 30 minutes before the meal 3 times a day.
2nd method: onion juice and honey. 
Squeeze onion to 1/3 of glass, mix with a glass of raw honey. Take 1 teaspoon of  the healing remedy 30 minutes before the meal 3 times a day. This mixture will not only help to clean the vessels, but also to boost the immune system.
3rd method: freshly-squeezed juices. 
 Take 1/2 glass of pomegranate juice (alternate with apple and carrot juices) 30 minutes before the meal every day. Choosing juice in a supermarket, pay attention that a juice should be as natural as possible. Otherwise, make juices yourself.