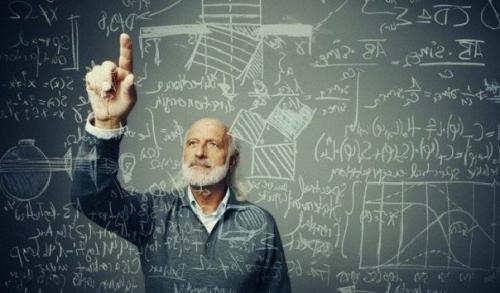 Training your brain to function on a higher level doesn't involve a Doctoral program or becoming a Buddhist monk. The three key steps are to first, feed your brain, second rewire your brain and third, to challenge your brain. If you want to wow the world, here are some actionable brain hacks to make you smarter.
1. Feed your brain
This is the first and foremost hack, because if your engine doesn't have the proper fuel, then it won't be running at it's best speed. Little did the proponents of the low fat diet know, our brains are powered and upgraded by fatty acids, particularly those Omega 3′s. Invest in high quality fats – coconut oil, almond butter, grass fed beef, grass fed butter, wild caught salmon. These healthy fats will give your brain the best supply of energy it can get.
2. Reboot your Circadian Clock
No one gets enough sleep. But, you can reboot your circadian clock (your internal sleeping rhythm) by getting more sun and eating less sugar and caffeine. By aligning yourself with the Sun's natural patterns, you will rid your brain of that infamous morning grog and evening insomnia. There are also numerous apps of your phone, like Sleep Cycle that monitor your sleep and help you determine when you enter the various stages of sleep. And then there is F.lux, which adjusts the setting of your monitor to imitate an evening sunset to help you get ready for bed.
3. Practice Awareness
An easy, and very actionable way to upgrade your memory is to practice awareness. This simply means to focus on only one person/task at a time. Is your boyfriend telling you about how his work day went, but you are instead ticking off a grocery list in your head? Take that five minutes and instead focus and be present, your significant other will appreciate it and eventually reciprocate, and you will also quiet your mind in the process. The quote that I have come to live by is that You must be the change you wish to see in the world.
4. Do Yoga
When I was still working a desk job I always felt tired, groggy and unmotivated no matter how much cardio I did, or how many Paleo meals I ate. Then, I started hot yoga. This simple practice (I prefer YogAlign, a low impact type of yoga) helps to stretch out the body, rewire your brain with your body, and to also help you gain a better perspective on being present and aware. The exercises helped me to become rooted, to be more aware of how my body felt, and what areas I needed to focus on. I realized that the way I was sitting in my desk chair was causing my lethargy and immediately corrected it.
5. Learn to Speed Read
Knowledge truly is power, and there is so much information out there, how are you supposed to consume it all? Enter speed reading. The techniqueto consume information and retain that data at nearly unfathomable speeds is possible. For the average person, learning to speed read could be the ultimate game changer.
6. Rewire your emotions
Some of the smartest people I know could be even smarter and productive if it weren't for the emotional baggage that they drag around. Meditation is a way of rewiring your brain so you no longer have negative associations, and can unload the mental baggage that has been a burden so you can move forward with your life. In my life personally, yoga and meditation have allowed me to accept my failures, and in turn accept myself.
7. Use a Pen and Write it down
There is something that can be said about physically writing something down. Personally, I notice that I remember things much better if Iwrite it down versus if I jot it in my phone. The brain-body connection is strong when you take the act of writing out your thoughts with your own hand.
8. Listen to the Classics
There is a reason why the greats jam out to Beethoven or Bog Seger – they fire up those neurons. Classical music has the ability to reduce stress, reduce pain, stop seizures and can even help you to battle insomnia.
9. Do something new
Oh, monotony, it is the killer of creativity. A 9-5 life and a habit of sinking onto the couch and watching Netflix makes for a life and brain well wasted. Cancel the Netflix and invest that money in that cookbook you've always wanted. Learning a new skill, like mastering Mediterranean cooking, is not only good for your brain, it is good for your life as you invest in a new skill.
10. Repeat
This is the theory is, if you do something enough times and for long enough, it becomes habit. I recently have begun the ritual of reading my favorite blogs every morning before I do anywork. I log into my Bloglovin account and read Paleo Newbie, Reason and Intelligent Travel. This habit provides me with new information everyday! I cannot count the ways in which I have benefited from this repeated action.