1. Silk blouse + slim-fit pants
Solid or printed, real silk, cotton, or polyester, there is probably a simple button-down blouse sitting somewhere in your closet just waiting to be properly utilized. The secret is all in the tuck — front in, back and sides out! Wear it with a sleek pair of fitted pants or jeans (even shorts!). With a blazer or without. With high heels, sneakers, or slides. If your tuck game is on point, you can't go wrong.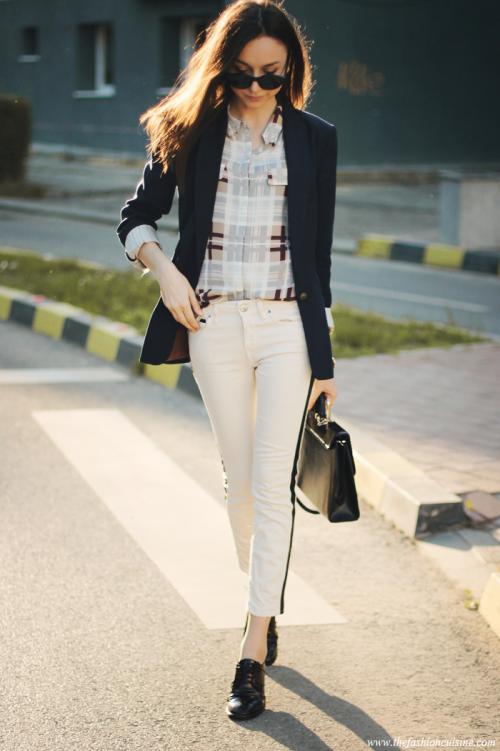 2. Black + white
You can never go wrong with pure black and white. You could get dressed drunk and blind while falling down the stairs, and if everything you threw on on the way was black and/or white, 99 times out of a hundred you would still look cool, chic, and stylish.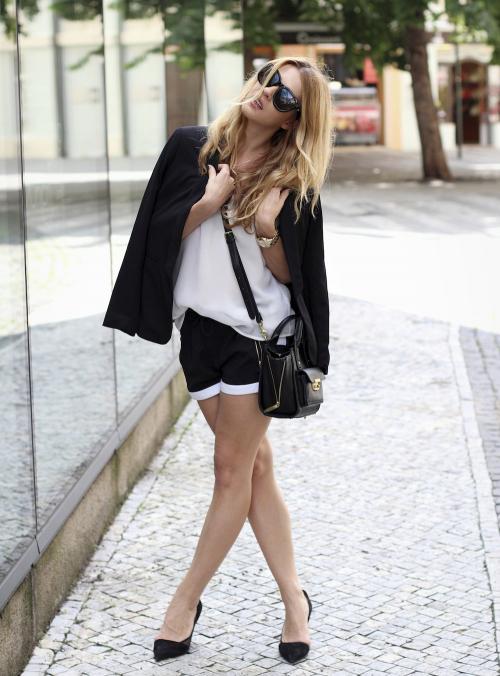 3. Big sweater + small skirt
Style is all about contrast and balance — the looseness of the top with the tightness of the skirt, the covered-up top with the skin-baring bottom. If the sweater reaches below your crotch, give it a little front tuck to keep the look from getting too boxy, and when it gets really cold out, add tights in a color that contrasts the skirt to keep your legs looking as long as possible.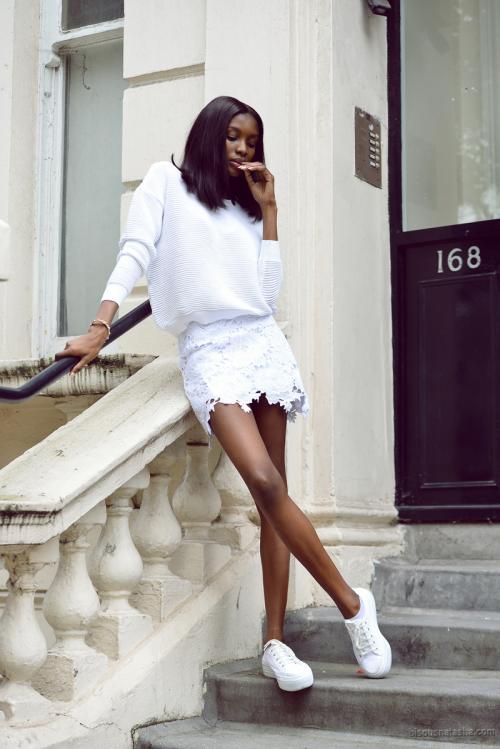 4. Crop top + high-waisted skirt
Feel like you've heard this suggestion a million times before? Well, that's because it works! Crop tops and high-waisted skirts are universally flattering, no matter what your height, weight, or shape. Embrace the co-ord trend with a matching top and bottom, or create your own look with mix-and-match separates.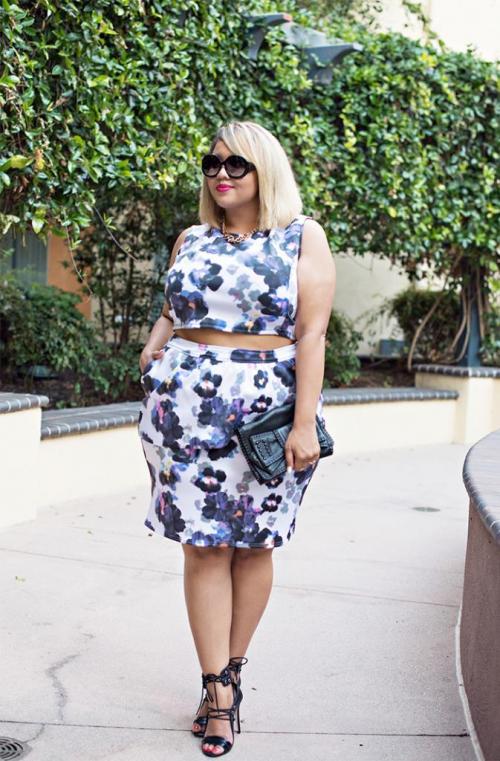 5. Long blazer + short shorts (or skirt, or dress, or romper, etc.)
I'm not talking long long. Like, not down-to-your-ankles-flasher long. Just long-enough-to-cover-your-ass long. Call it an ACB. An Ass-Coverage Blazer. Throw it over any sexy little mini-bottom-and-top combo and add an instant dose of class and style to your look.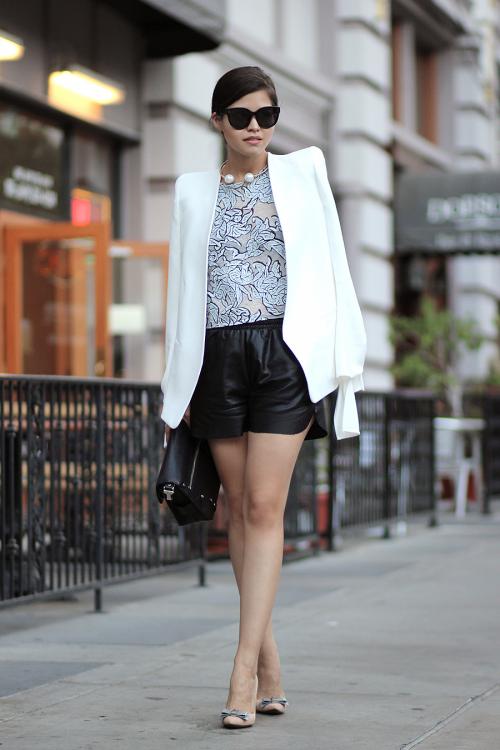 6. Striped shirt + jeans
Is it so French, no? Oui, oui, a thousand times oui! Not only is this look totally cute and attainable no matter what your budget, but it's pretty much impossible to screw up — perfect for those days when your clothes just make absolutely no sense.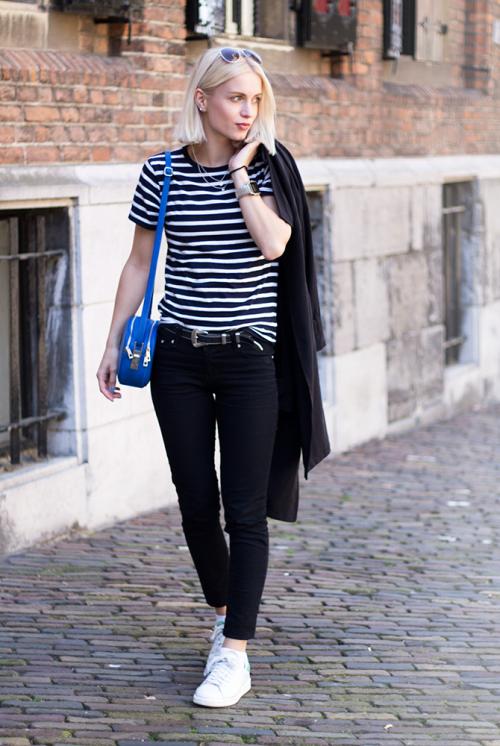 7. Short, flowy dress + killer shoes
Whatever you do, do not belt! It's just chicer this way (not to mention more comfortable), and the downward sweep of the dress helps draw attention to your fabulous shoes, be they heels, slides, or sneakers.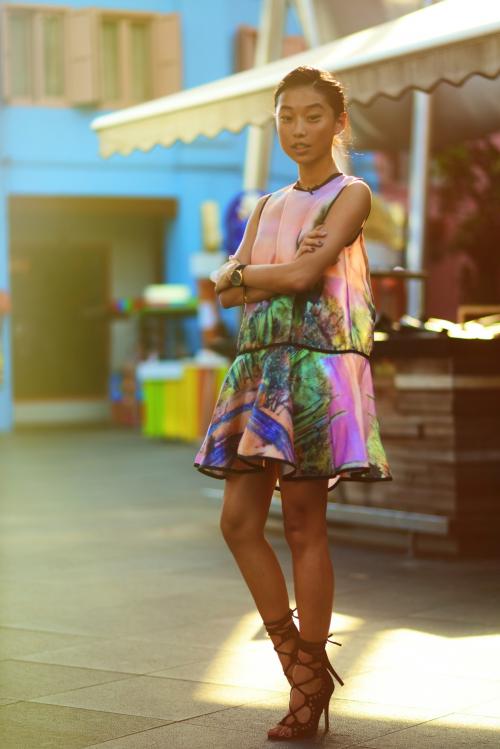 8. Shorts suit + T-shirt
A shorts suit isn't for work necessarily, although if you work in a creative field, it totally could be. It doesn't even have to be a real suit. Just a pair of shorts and a matching jacket (or a skirt and a matching jacket, if you prefer) with a T-shirt in there to keep the whole look from getting too stuffy.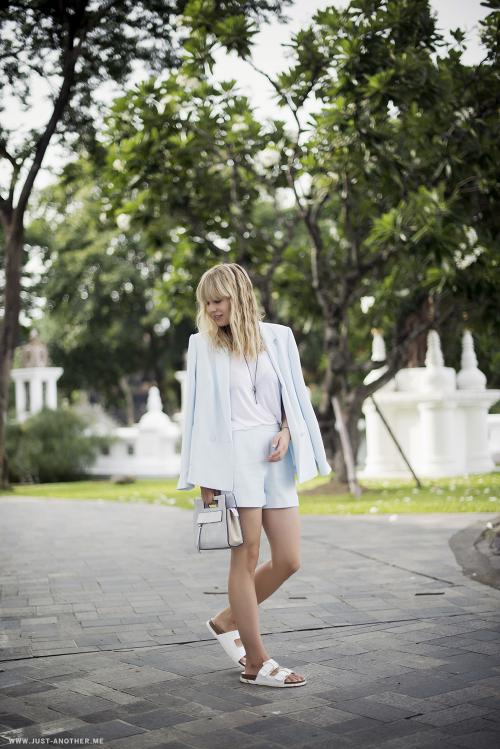 9. A-line miniskirt + tucked-in T-shirt
This is one of the few times when a full tuck is actually preferable to the dominantly chic half-tuck you have come to know and love throughout this post. Puff your shirt out a little if it's on the looser side, but keep it tucked in tight if it's fitted through the torso.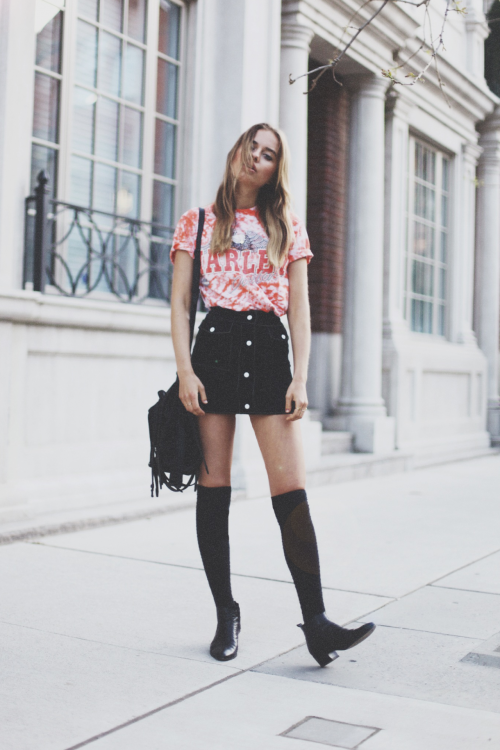 10. Black leather moto jacket + literally anything else
This particular piece of style advice will be carved on : There is no outfit on earth that cannot be improved with a good, black leather motorcycle jacket. When in doubt, throw one on top of whatever it is you're working with and you're good to go.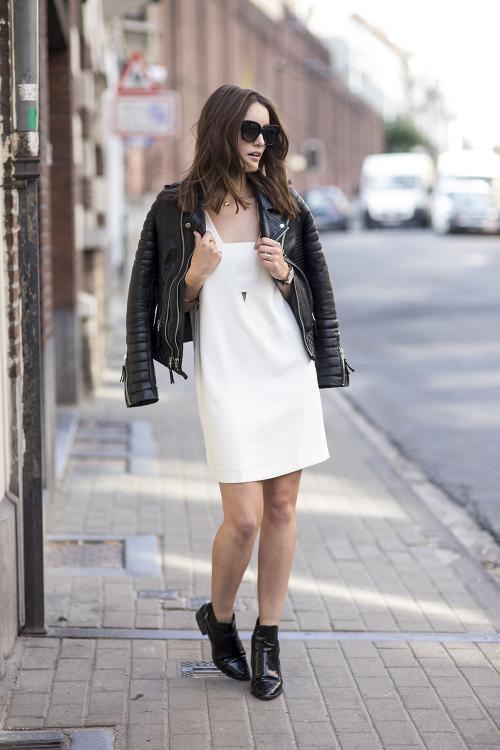 11. Top + "matching" bottom
A perfectly matching co-ord set is great and all, but it's not necessary. Close is good enough and, in some ways, it's even chicer! Mix textures, fabrics, embellishments, etc. Just keep the colors the same (or as close as you can) and you'll be totally stylin', guaranteed!