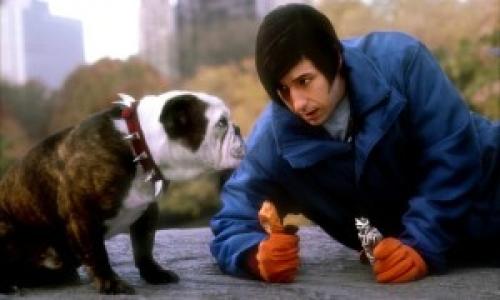 Source: Gossipbrunch.com
A dog is man's best friend and of course, celebrities are no exception. Whether they follow their famous friend to work, to the park or even on the red carpet, they always look better with a dog by their side. Here comes 25 celebrities and their beloved dogs.
1. Rachel Ray
Rachel Ray and her pitbull Isaboo. "My heart belongs to my red-nosed pit bull, Isaboo," Says the famous chef about her pitbull. Before she welcomed Isaboo to her family she had another pitbull named "Boo" for 13 years.
2. Serena Williams
Serena's yorkie, Chip, kept her company on the NYC tennis court in 2014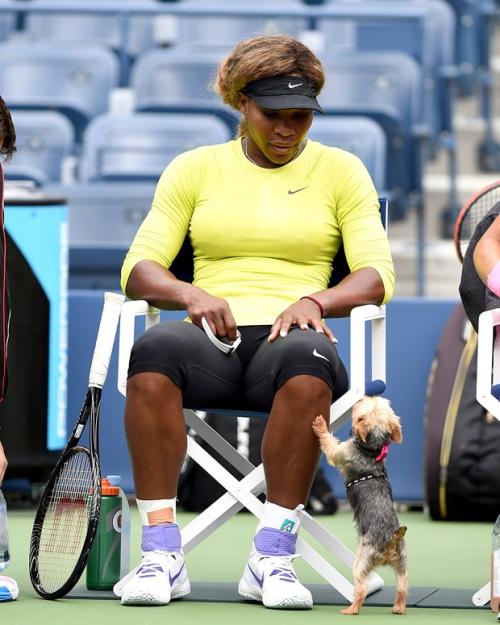 3. Ryan Reynolds
Ryan adopted his dog "Baxter" from a animal shelter in Houston. "I saw this big, dumb-looking retriever staring up at me. I whispered to him, 'Hey, let's get the hell out of here.' And he jumped up, like he spoke English fluently,"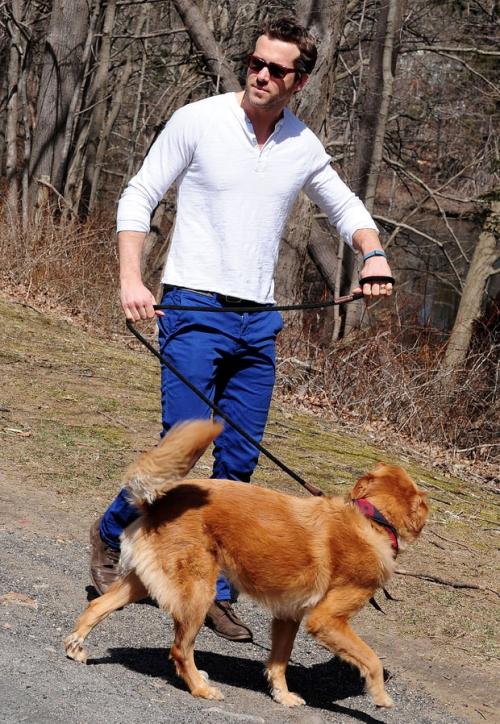 4. Amanda Seyfried
This picture of Amanda and her dog Finn is from Amandas Instagram in june 2014. "It was surprising, at first, that Finn was so eager to jump aboard. Now, I can't enjoy paddling without him. The same can be said of my life,"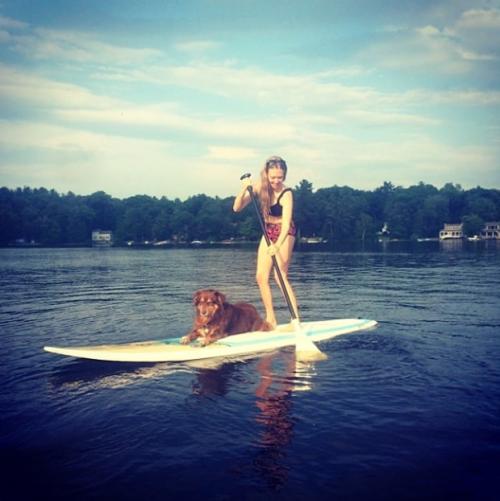 5. Ryan Gosling
Probably the only person in the world that doesn't want to talk about Ryan Gosling is – him self. "George is way more interesting than I am. I'd much rather talk about him," Is what he said during an interview about his dog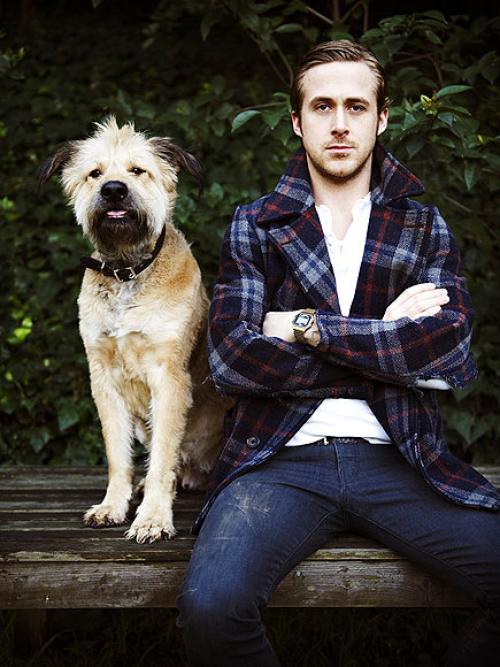 6. Miley Cyrus
April 2014 Miley Cyrus beloved dog Floyd passed away. "I know I don't mean it but I wish he would've taken me with him … this is unbearable. What am I gonna do without him?"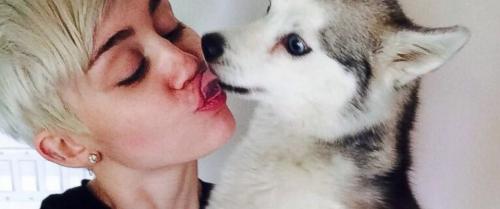 7. Hugh Jackman
The Wolverine actor chose the name of his french bulldog "Dali" in honor of surrealist artist Salvador Dali. He and his family chose the name because of the way their dog's mouth curls in resemblance to the mustachioed painter.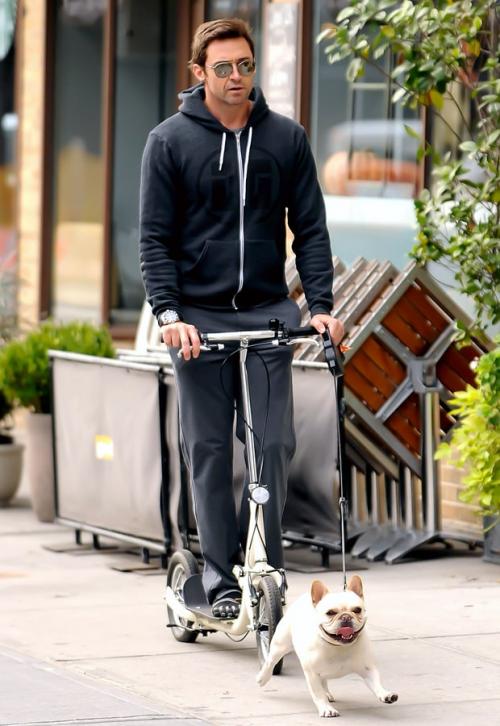 8. Sandra Bullock
Sandra have to dogs that she have rescued. Ruby, who has two legs and Poppy, who has three.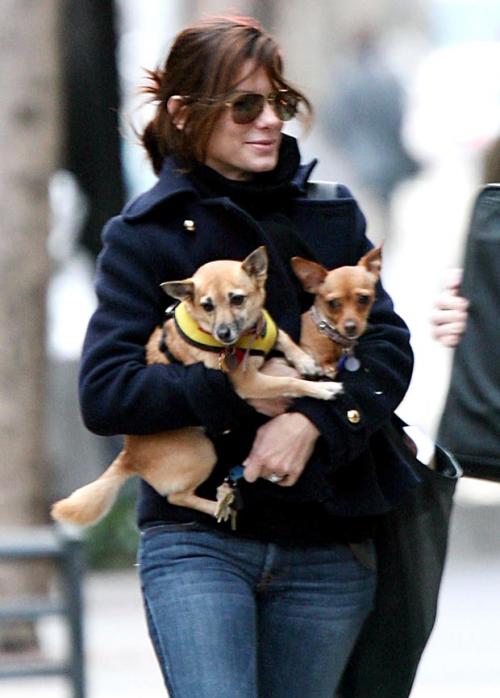 9. Jessica Biel & Justin Timberlake
Jessica and Justin are the proud owners of three dogs. Pitbull Tina and boxers Buckley and Brennan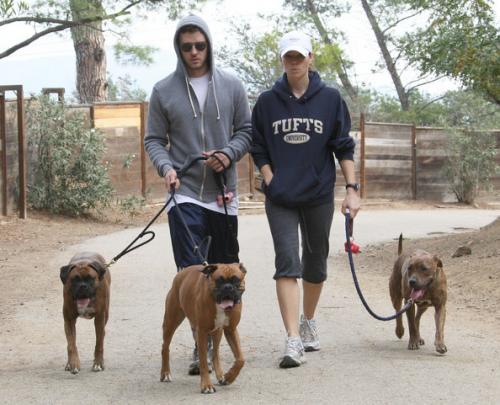 10. Lea Michele
She adopted her pomeranian named pearl in october 2013, two months after the death of her longtime boyfriend and Glee costar Cory Monteith.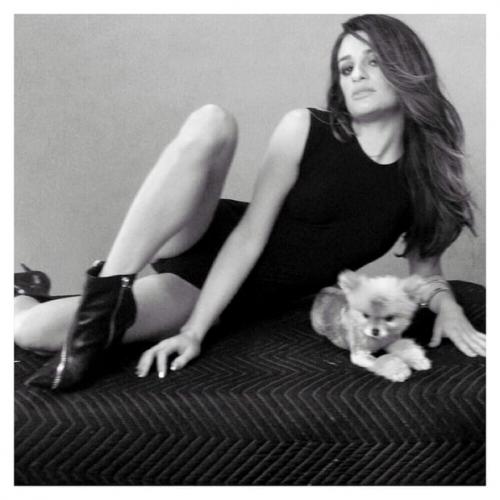 11. Lisa Vanderpump
After the first appearance on The Real Housewives of Beverly Hills in 2010 the audience instantly fell in love with her furry little friend named Giggy.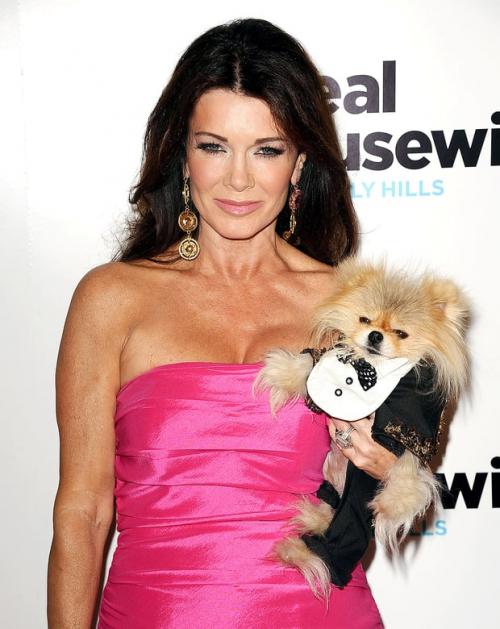 12. Ashley Olsen
Ashley is seen here with her Daschshund and a coffee cup in New York in 2013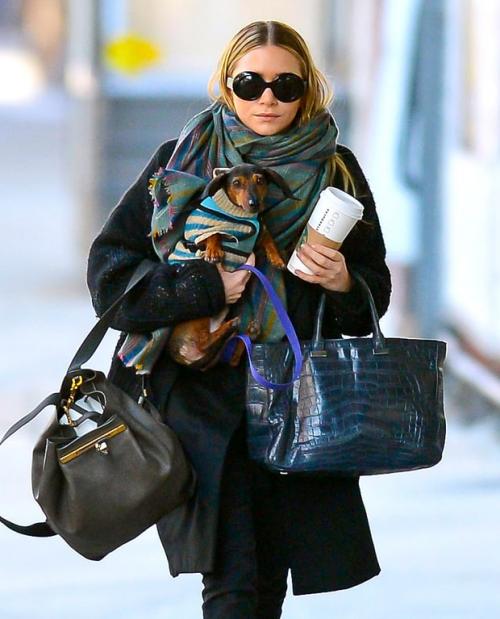 13. Kendall Jenner
Kendall got her great dane pup "Blue", as a present from her brother shortly after her 18th birthday.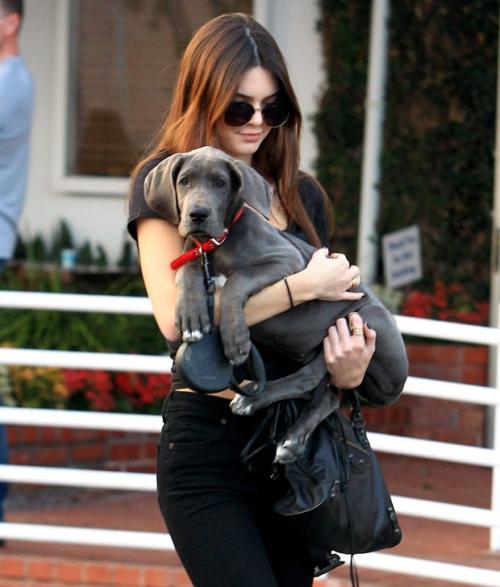 14. Adam Sandler
Adam got three bulldogs: Matzoball, Meatball and Babu. Meatball was his first bulldog and he was present as the best man at Adam's wedding.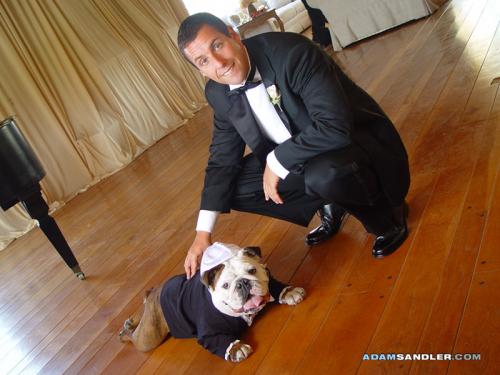 15. Chelsea Handler
She adopted the German shepard – Chow chow mix named Chunk, from a high kill shelter in 2009.