What you never knew about Shapewear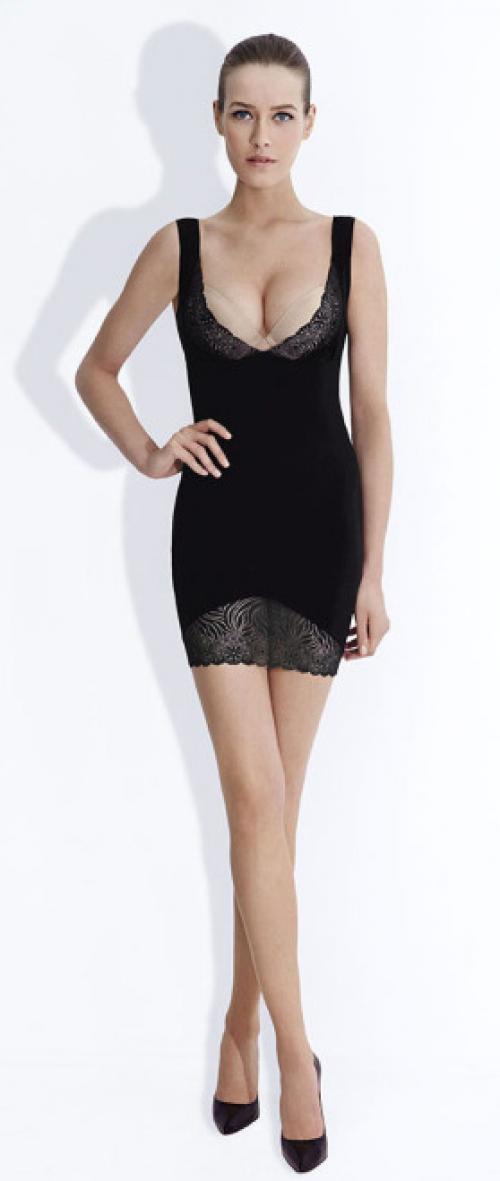 Shapewear is back—and it's breaking free of generations of clichés without looking back. We couldn't be more thrilled that the days of giant, unattractive control briefs you were ashamed to be seen in are over.
Whether you're getting holiday party-ready or dressing for the office, the new generation of shapewear is everything you never thought it could be… and everything you'll feel fabulous in.
It's time to let go of old beliefs and make way for the new.
Here are our top 5 myths about shapewear:
MYTH #1: A woman should hide her shapewear from her lover
TRUTH: Leave it to the French to find a way to make shapewear look absolutely chic—and even (gasp) pretty. Look for lace accents, like the zebra lace in Simone Perele's Top Model collection. Pair your shapewear with a bra that makes you feel beautiful. And when in doubt, go for black. That moment when your lover mistakes your Top Model Body Shaper (below) or Dress Shaper (above) for a seduction piece? Priceless.
MYTH #2: Women should wear their shapewear a size smaller for maximum shaping and slimming  
TRUTH: Ever had your shapewear roll up on you? This is the telltale sign that you're wearing a size too small. Shapewear is designed to shape based on your true size. The result is just as effective—and far more comfortable.
MYTH #3: Wearing shapewear means you're not comfortable with who you are
TRUTH: Women wear shapewear for the very same reasons they wear a bra: for support, shape and to look and feel great in your clothes. Women who wear shapewear absolutely embrace their curves!
MYTH #4: Shapewear is only for plus-sized women
TRUTH: Here's a French secret: shapewear is truly great for ALL sizes and figures. Women of all sizes share the same mission of a smooth silhouette and flattering lines that always gives you that extra confidence to feel fabulous in your day.
MYTH #5: A woman must suffer to look svelte… Shapewear is uncomfortable!
TRUTH: All shapewear is not created equally. Look for styles in your correct size with medium control for a second skin feel and true comfort. Why do we love Simone Perele's Top Model Collection? The zebra lace lays flat against your skin where it finishes, creating smooth, seamless and stylish curves—and its medium hold delivers just the right amount of shaping.
Now that the truth is out, you can feel comfortable wearing sleek and pretty shapewear to rock out the holiday season, and your new 2016 wardrobe, in style!