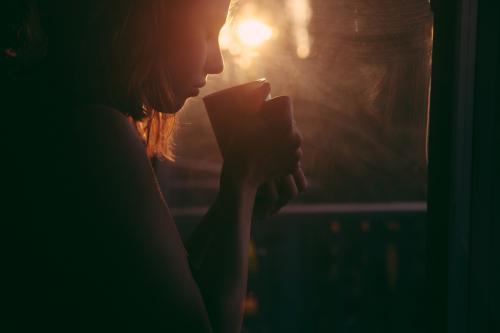 What is your favourite Christmas song? According to a billboard chart dedicated exclusively to Christmas music, Mariah Carey's All I Want For Christmas Is You is the most popular song in the United States. While Carey is a singer I feel privileged to have grown up listening to as I developed my own tastes in music, when I think of Christmas music, I don't think of All I Want Is You.
In the home I grew up in as in many other homes I'm sure, Christmas time meant Louis Armstrong's Christmas in New Orleans, and Eartha Kitt's Santa Baby, and of course that Nat King Cole favourite, The Christmas Song, which is the fourth most popular Christmas track in the United States. As devout Catholics, Christmas was also about the many choruses and choral renditions of Silent Night and Joy To The World and God Rest Ye Merry Gentlemen. For me, these songs make up the sounds of Christmas.
I still listen to most of these songs in my adulthood which bring back joyful memories – really, peaceful memories – that I have of this time of year. In a way, they've become a saving grace to the other memories of Christmas somewhere between childhood and teenage years and adulthood that brought stress and sadness. Why do memories tend to work like that? Why does sadness sometimes seem to overwhelm joy?
Sadness, as you may or may not know, is another theme of the holiday season. It seems counterintuitive that a holiday that should be about the best things in life – music, food, family, friends, and goodwill – can in reality also become a time of year characterized by loneliness, disappointment, and anxiety. Indeed, it goes beyond sadness, and into a spike in medical depression.
Some of the reasons given for this sadness and even depression are: failed expectations, the stress of comparing your lives and livelihoods to family and friends, the propensity for this time of year to be for reflection – both good and bad, and as a co-worker put it, conducting "the annual happiness check." The annual happiness check, we determined, constitutes of mostly mandatory questions we ask when we gather with people periodically: "How's life?" "How's your job?" "Seeing anyone?" "Getting married soon?" "How are the kids?" All of which we have a tendency to respond superficially to, because who really wants to talk about the disappointments of their life in the most wonderful time of the year?
There is of course another reason that is more than just individual states of mind for which may bring the holiday blues. There is the reality of many who spend the holidays away from home. Home, of course, is not just a physical place, it is that invisible space where we feel love and safety in the midst of people who we care for, and who care for us, deeply, and if we're lucky, unconditionally.
Open your homes and your hearts to unexpected friends and lonely strangers.
But the disconcerting reality of life is not everyone can go home or has a home. There are those who may face financial restraints, and there are those who feel unwelcome by those who fate decided ought to be the people who should care for them, but don't. Yet still there are those who through dumb luck, difficult choices, lack of community, experience, and whatever else, do not have that physical homestead or that invisible but irreplaceable experience of home.
One of those is easier to cure than the other. In my adulthood, I have not always been able to make it to my homestead, to the physical (and sometimes changing) place where my parents and siblings and other family and friends may gather during this time of year. But I have mostly also found my home in those sweet family we choose, whom we call friends. I have said this many times in my twenties so far as a woman who has been far from family and often single: your friends are your family during this time of your life. It's why I put so much effort into my friendships – they have been my saving grace, my family, and my home.
But even still, a few Christmases ago, I found myself feeling that other lack of home. Far away, and in a particularly difficult year, and my stubborn refusal to reach out and "burden" my many homes that one year. I remember being at Christmas mass fighting back tears. The one place I will always feel safe enough to cry is church, but these were not the usual tears of relief or release, these were tears of loneliness. And I would eventually be rescued by unexpected friends that Christmas, because it is good to be with people. But I will never forget that feeling, and I will never wish it for anyone who knows me and considers me their home.
What I learned from that Christmas however, was one of the most important lessons I have had to learn. I learned that as much as we make homes with the families some of us are born into, and some of the good friends we consider family, we must also make a home in our own hearts; we must make a home in our selves. It's a lesson I think, that can only be learned through a lonely experience, but it was a lesson worth learning.
The other lesson I learned from that Christmas was opening your heart and home to some unexpected people. Interestingly, it's a lesson I learned in childhood too. See, every Christmas my mother would make us gather all the items we were no longer using and give them away to the less fortunate. And for much of my childhood, especially because my parents anniversary comes two days after Christmas, we would host friends and friends of friends at our home. So for me, the best of Christmas was about giving, sharing, and being.
In my lonely Christmas I was "rescued" by a friend and her friend – who probably didn't know they were rescuing me at the time. In truth, we were probably rescuing each other. But I would also spend some time with some of Chicago's homeless, who more than anything else, just want some company. I had spent many times working with the homeless in some shape or form, but never like this – never getting to know some of their most intimate stories. They were lonely and I was lonely, and although I had more to offer them in terms of the material things of life, in terms of what we had to offer each other beyond that, we were equals. We offered each other what we could: friendship, kindness, and loneliness.
I've decided I never again want to be as lonely as I was that Christmas. Which is probably why I'm writing this for those who think they might be, or who already are. To you, I say, tell people you want to be with them this time of year. Don't be stubborn. You are not a burden and you might be saving someone as much as they might be saving you. Open your homes and your hearts to unexpected friends and lonely strangers. Together, find that other home – that invisible space – where you can care for people deeply and maybe even unconditionally.
Most importantly, even through tears, put on some sounds of the Christmases that you've loved or the Christmases that you want to love, be the love you need, and make a home in your heart. After all, home needn't be in the past or somewhere in the future, home can be right now.