How to rock the season's biggest trend while still feeling modern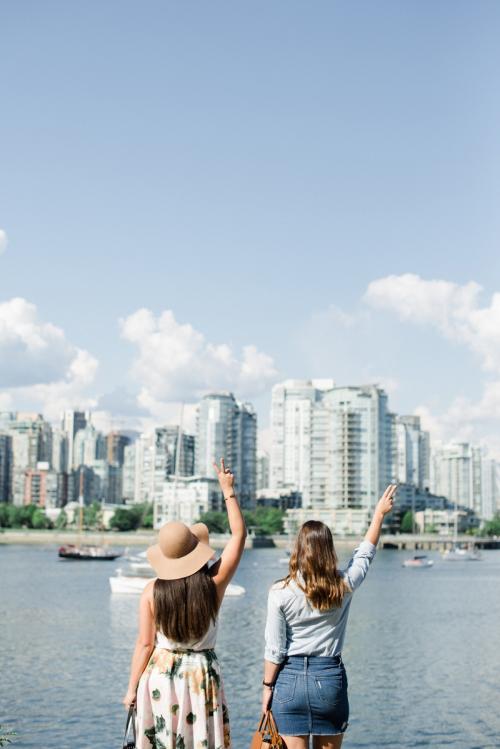 While every decade had its major style contributions (and downfalls, for that matter), it's hard to find a decade that had more consistently amazing style, diversity, and attitude than the '70s. No wonder major trends inspired from the decade have had major staying power! 
Though at first glance some of these trends may seem intimidating to pull off, we assure you, they are quite the contrary. That's why fashion and lifestyle bloggers Alexandra of To Vogue or Bust and Alicia of Alicia Fashionista are sharing four ways to interpret the decade's trends in a modern yet timeless way!
A Flare in the Air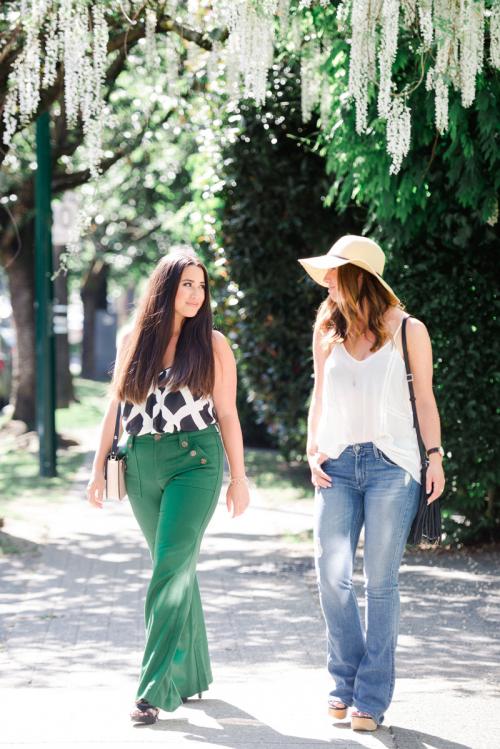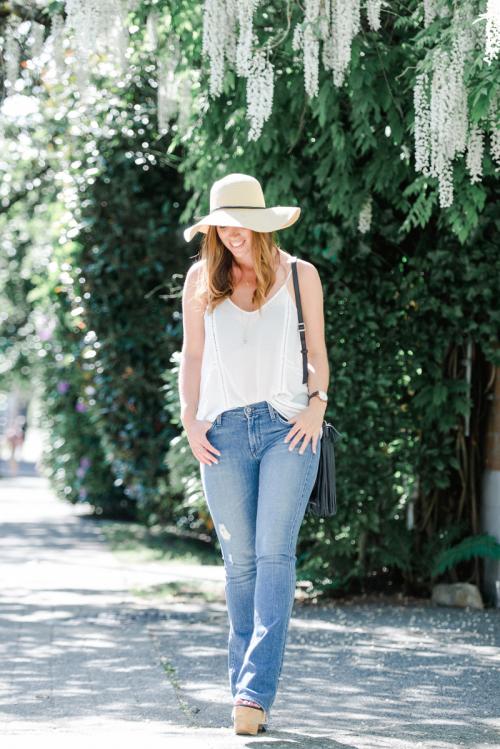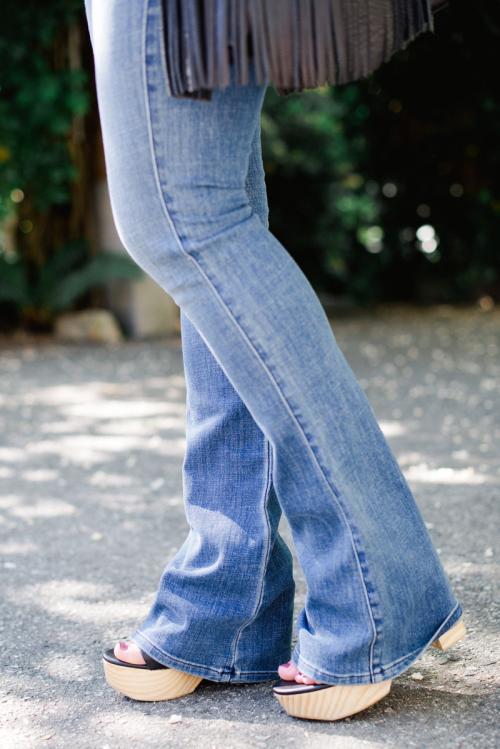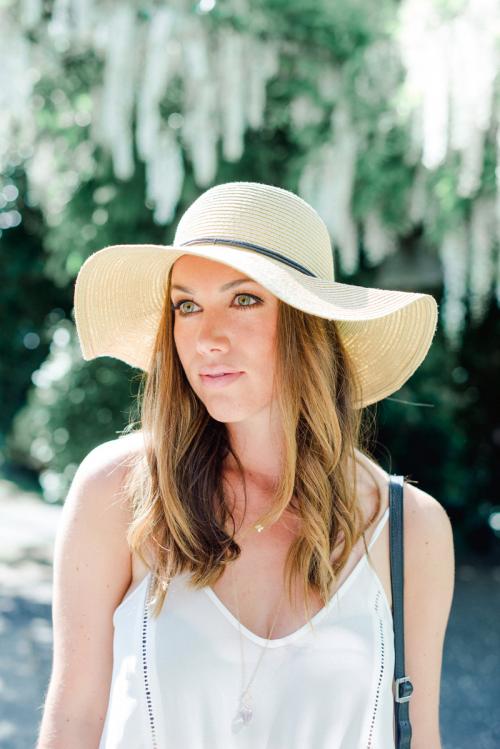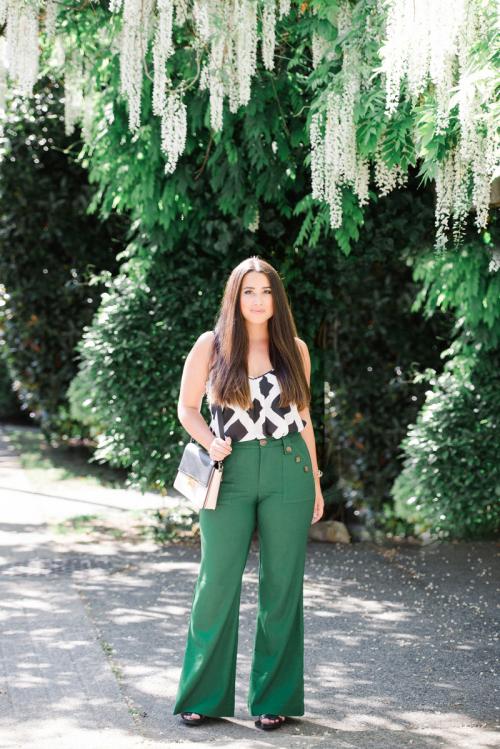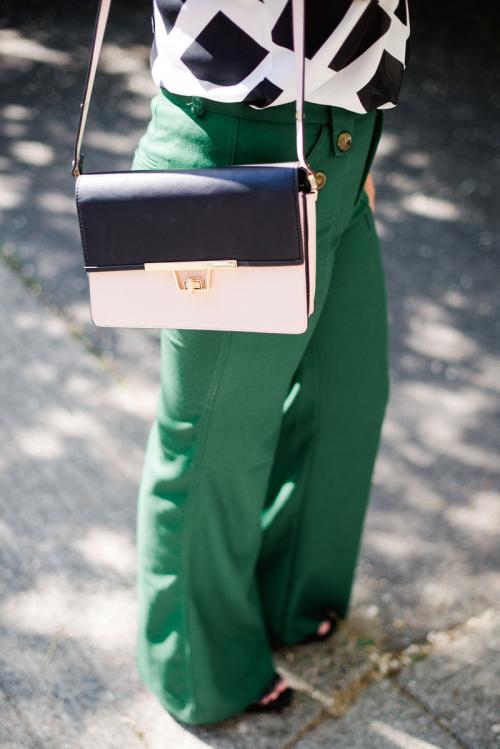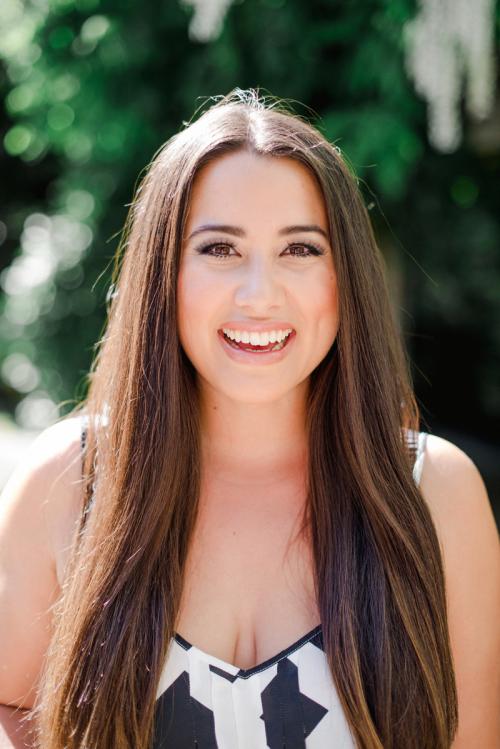 Embrace the flare:  
"I've had so many friends or readers tell me they just can't "do" flares because they're curvy or too short, which always leave me shaking my head," Alexandra says.
"This is one of the easiest silhouettes to pull off, not to mention one of the most flattering! I have what I call 'an athletic hourglass' figure and I have short legs with a long torso, so this is actually the silhouette that helps me create the illusion of long legs (platforms work wonders with flares, and they're comfy!) and shows off the smallest part of my body—my waist! Make sure you opt for a top in a lightweight fabric like a cotton-blend, silk, or linen so that you can easily tuck it in. A wide-brim straw hat is the perfect finishing touch to embody '70s ease without interpreting the trend too literally!" 
It's all in the details! 
"Green trousers seem like a more daring choice, but sometimes it's about rocking a stand-out color and silhouette," says Alicia.
"In the same vein and keeping the 70's theme in mind, I anchored the flared trousers with a black and white geometric printed camisole and some black platforms. Paying homage to iconic beauty trends of the time, nothing says 1970's to me like long, poker straight and Cher-approved hair. Everything comes together with dramatically bold lashes and a smokey eye." 
Get Alex's flared denim look: Jeans (Budget version here!) // White Cami // Wedges // Bag // Hat
​Get Alicia's bold look: Geometric top // Pants // Platforms
 
Skirting The Rules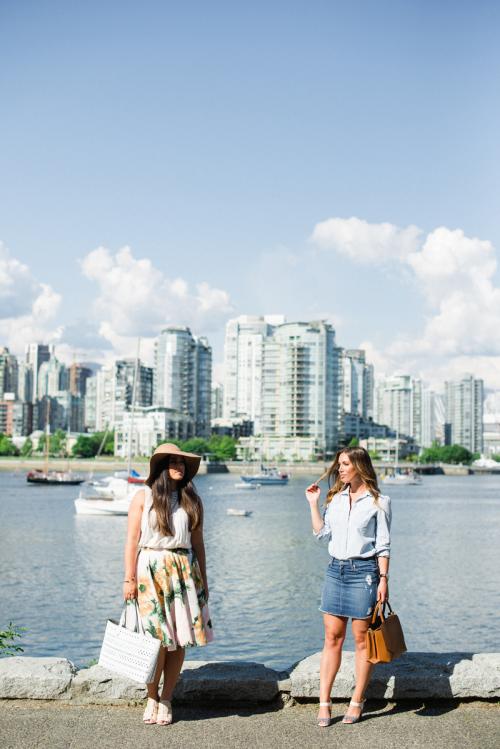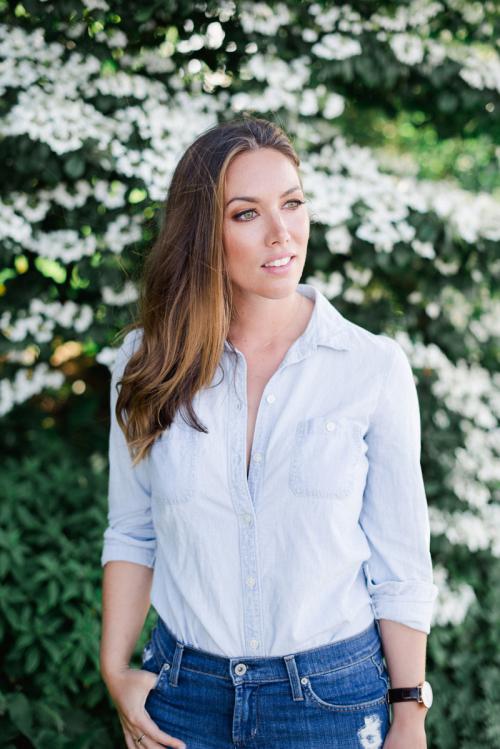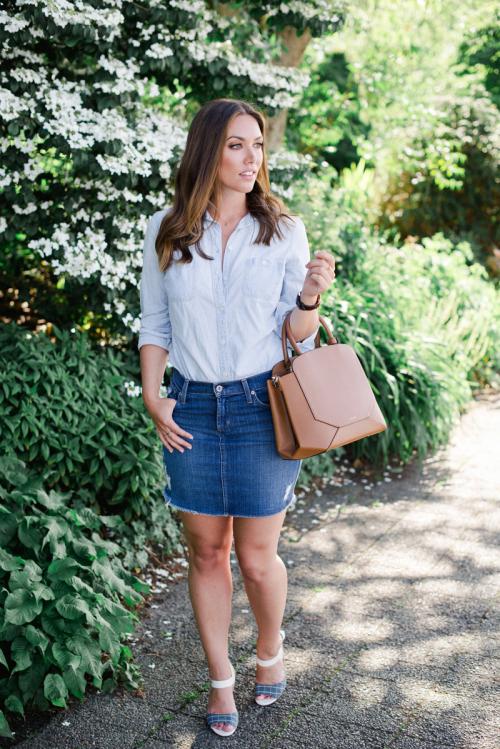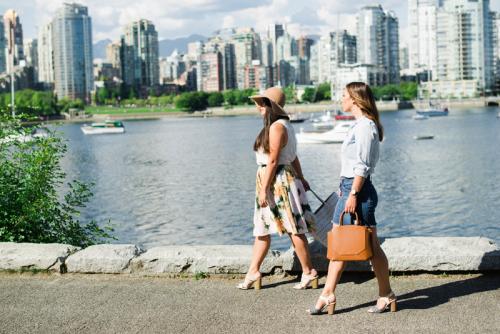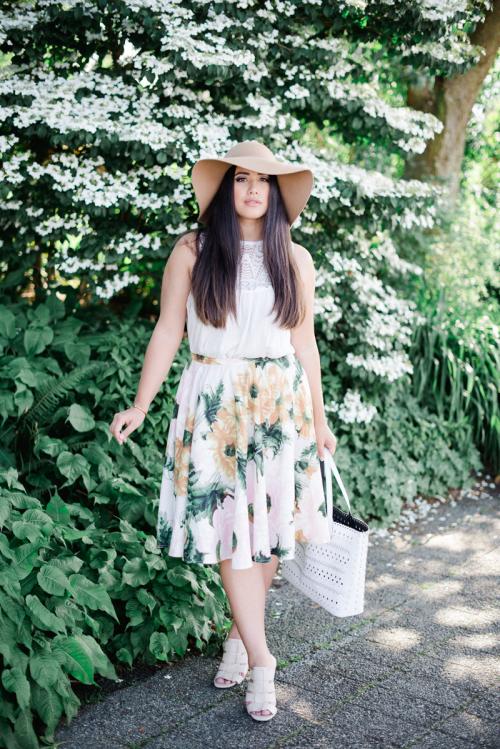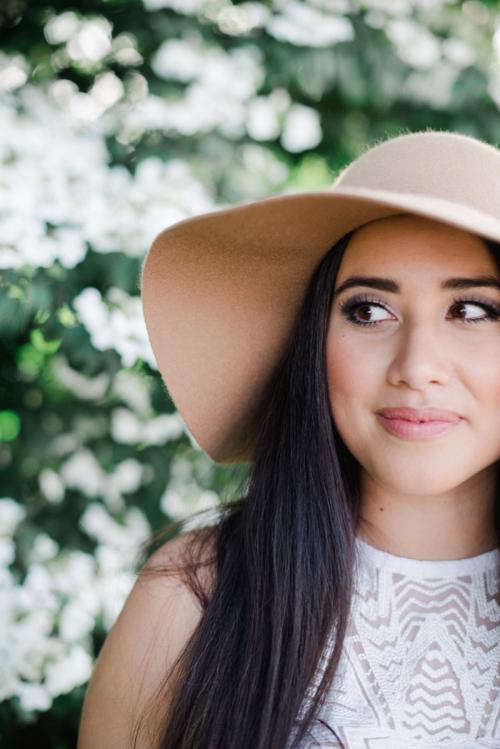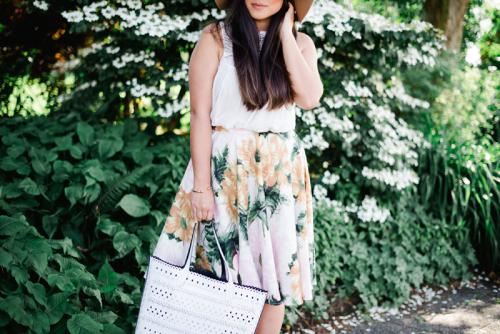 Get Alex's Canadian Tuxedo-Inspired Look: Skirt // Top // Bag // Shoes 
Get Alicia's Feminine Look: Hat // Blouse // Skirt // Shoes
Go subtle with double denim:
"Ah, the Canadian tuxedo!" laughs Alexandra. "First of all, I am Canadian, so this feels all kinds of right and second of all, this denim-on-denim classic is flattering, visually interesting and just the right amount of '70s-tastic." 
She advises, "Dressing in monochromatic or tone-on-tone colors is a surefire way to streamline your outfit, creating a lean silhouette, while both the denim shirt and denim skirt are '70s staples that are having such a welcome resurgence right now. With stacked heels that capture a retro vibe, a classic, structured bag and a subtle smokey eye, this '70s-inspired look is as perfect for a casual summer party as it is for a date night." 
Shop your closet first: 
"When trying to navigate a current fashion trend, I love to turn to my closet first to see if I have anything that translates," says Alicia.
"As for 70's inspired style, you just might be surprised by how much you've already been wearing that fits the bill! This floral printed midi skirt, for instance, features the perfect mix of 1970's worthy colors and kept soft and romantic with a tucked-in, flowy blouse. Throw in a floppy hat and some chunky heels and you've got yourself a modern take on an iconic 70's look!"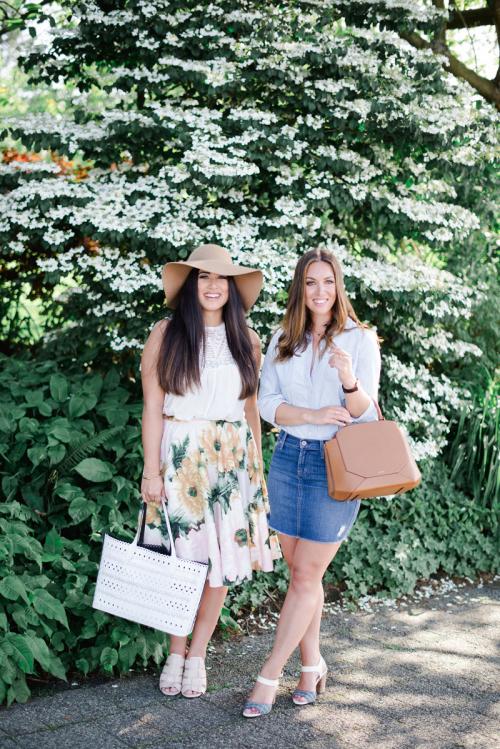 Keep up with Alex & Alicia on social media: 
Alex: Twitter: @ToVogueOrBust // Instagram: @tovogueorbust
Alicia: Twitter: @604fashionista // Instagram: @aliciafashionista